As LEGOLAND® Florida Resort celebrates its ninth birthday today, the Theme Park has announced plans to commemorate ten awesome years with a yearlong party in 2021! In addition to a calendar year packed with reasons to party, LEGOLAND will bring back its original Annual Pass pricing to commemorate the Park's milestone birthday.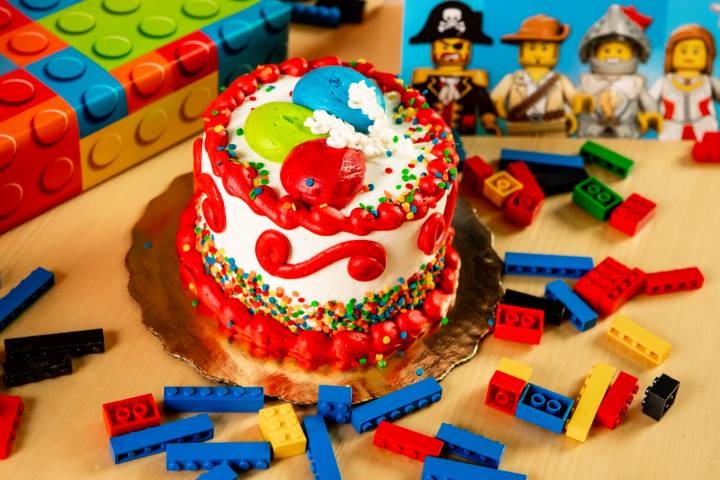 PARTY LIKE IT'S 2011 – ALL YEAR LONG
LEGOLAND fans can party all year long! Starting on October 15, Florida residents can snag a NEW! Play & Party Pass at the throwback price of $99. This Theme Park pass will include complimentary parking, discounts for friends and family tickets, access to select special events and a collectable, commemorative brick.
BE 10 TOO
As the Theme Park nears its 10th birthday, families are invited to join in the brick-tastic birthday bash, embrace their inner child and "be 10 too." Party-packed play moments will have parents feeling like they're ten again, while new shows, events and experiences will have all members of the family building memories together. Follow the party or join in with #be10too
TOP TEN REASONS TO PARTY IN 2021
In addition to building the biggest LEGO cake ever, LEGOLAND will build fun into 2021 with new events, attractions and shows.
NEW! WATERSPORTS STUNT SHOW
Launching Feb. 12, 2021, Brickbeard's buccaneer recruits are ready to graduate from his stunt school, but they must first pass his swashbuckling skill tests! Witness the daring feats that these pupil pirates must perform before they join the crew. This epic show features a never-before-seen, new female LEGO® pirate character, new original music and gravity-defying stunts including wakeboarding, barefoot-skiing, jump acts and an iconic ski pyramid. An all-new flyboard act takes this show to heroic heights above the legendary Lake Eloise.
NEW! PIRATEFEST WEEKENDS EVENT
With Brickbeard's new show weighing anchor, the entire theme park will be overtaken by his friends and LEGOLAND will be home to its first ever pirate invasion! Also debuting Feb. 12, PirateFest Weekends will run for three consecutive weekends, through February 28. Crafty crews can play like pirates with themed build activities and new LEGO® character meet & greets. An all-new musical show, full of adventure, will take over the LEGO® City Stage, and specialty food will feed even the hungriest buccaneers. The swashbucklin' fun will be nonstop, and each merry day at sea is marked with a dance parrrrty like no other!
NEW! 4-D MOVIE
Get ready for an adventure into a new world with our all-new 4-D movie, premiering at LEGOLAND Fun Town Theater in spring 2021!
NEW! MASTER BUILDER EXPERIENCE
See how real Master Model Builders dream, create and build with the iconic LEGO® system in LEGOLAND's all-new building center, opening this spring!
NEW! LEGO® FRIENDS WEEKENDS
A day of fun is best shared with… Friends! LEGO® Friends are back May 1, 2, 8 & 9 for Friend-tastic weekends full of fanciful builds, music and more!
NEW! MINILAND SHADE STRUCTURES
LEGOLAND's most iconic area of the park will undergo a cool transformation as new shade structures will bring even more enjoyment to the beloved land in 2021.
NEW! LEGO CITY MODELS
Larger-than-life models will bring new stories and characters—and Insta-worthy photo opportunities—to LEGO CITY in spring 2021.
EXPANDED SUMMER CELEBRATION – AWESUMMER
Party through the summer at LEGOLAND Florida Resort with birthday surprises around every corner, festive "streetmosphere," music, and exciting fireworks on select dates in June and July.
NEW! LEGO CITY STAGE SHOW
Summer shenanigans will take center stage as LEGOLAND debuts an all-new stage show in LEGO CITY!
AWESOME BIRTHDAY PARTY
Of course, the theme park built for kids will have one amazing birthday party. And yes, the BIGGEST, most awesome LEGO birthday cake ever created. Stay tuned as the Park announces more details around the party weekend for the big 1-0.
Those are only the first few pieces of our awesome year. Fan-favorite events, including LEGO® NINJAGO Days and Heroes Weekend will return, and Brick or Treat and HOLIDAYS at LEGOLAND will close out what's sure to be a brick-tastic year.
The party continues long after the park closes when families stay onsite at the all-new LEGOLAND Pirate Island Hotel. Located just 130-kid steps away from the front gate, this adventure-packed resort is the ultimate family destination for a long weekend or vacation, and every stay at Pirate Island Hotel includes a free family-style breakfast, nightly pirate fun and in-room treasure hunts.
Fans can follow LEGOLAND on Facebook, Instagram, Twitter and YouTube as LEGOLAND Florida Resort shares "behind the bricks" moments and reveals even more "reasons to party" in the coming months.
Join the party at legoland.com/florida