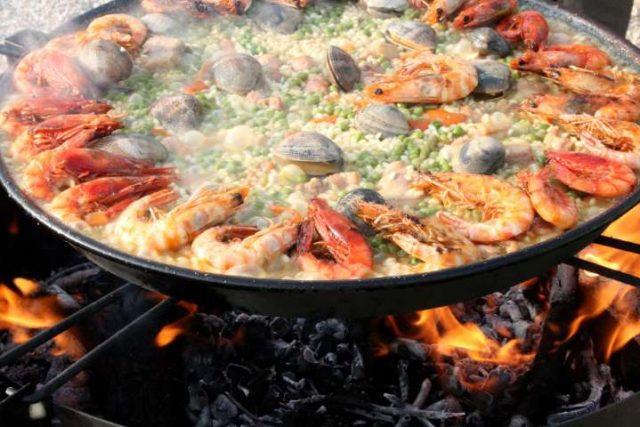 While we are faced with extended stay-at-home orders, Travel Texas and partners have rounded up fun and fascinating virtual experiences to help pass the time indoors. Tap into San Antonio's top restaurants as they share step by step instructions on how to put some creativity in your home cooked meals, get moving with Pilates and yoga moves from Austin's top fitness studios, check out kid friendly activities from Houston's museums and attractions and piece together cool virtual puzzles of Dallas' top attractions and neighbourhoods.
San Antonio's Tex-Next Tastemakers videos show you how to sharpen your culinary skills to make a savoury seafood paella, Seῆor Chicken and mouth watering Margaritas.
While daily exercising can be challenging indoors, participate in a cardio hip hop, Pilates, ballet or cardio funk class by going online. Ballet Austin Dance and Fitness is live streaming fitness and dance classes via their Instagram and Facebook. Miraval Austin and Lake Austin Spa Resort blogs offer helpful tips to stay calm and healthy from suggested moves for proper posture to music playlists to help relax before bed.
When kids are getting rambunctious and bored indoors, parents can keep everyone educated and entertained by heading online. The Children's Museum of Houston has fun and cool videos that put a science spin on green slime, show you how to make a light bulb out of a pencil and more. Download a Houston themed colouring book and take a virtual tour of the Houston Zoo.
The Thinkery (Austin's Children's Museum) is regularly posting activity videos and story times.
Other noteworthy virtual city experiences:
Piece together virtual puzzles of the Dallas' top attractions and neighbourhoods. 
Take a virtual tour of San Antonio's world famous Alamo.
Be awe inspired with virtual tours of the state's top museums –
For more information on Texas and to order a free copy of the Texas State Travel Guide and Official Travel Map, visit TravelTexas.com