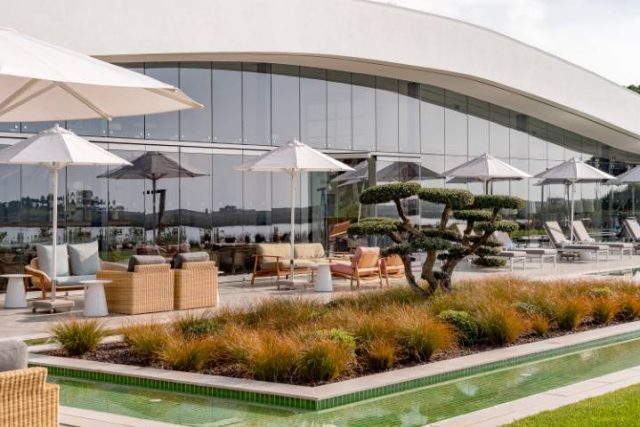 Quinta do Lago is excited to introduce the resort's brand new restaurant UMAMI, which officially opened on 18th May 2021. UMAMI is Quinta do Lago's first restaurant to offer an Asian-fusion style cuisine and is situated within the private resident's club of the RESERVA development, nestled beside the Ria Formosa Natural Park. Set to provide all guests with a refined and immersive dining experience, UMAMI brings a contemporary take on authentic Asian cuisine to the Algarve. From ethically sourced, sustainable seafood to a selection of traditionally inspired dishes cooked on the 'Robata Grill', this intimate restaurant seats 20 people indoors and up to 60 on the outside terrace. UMAMI is opening in conjunction with the whole resort, as it prepares to welcome back UK guests this summer.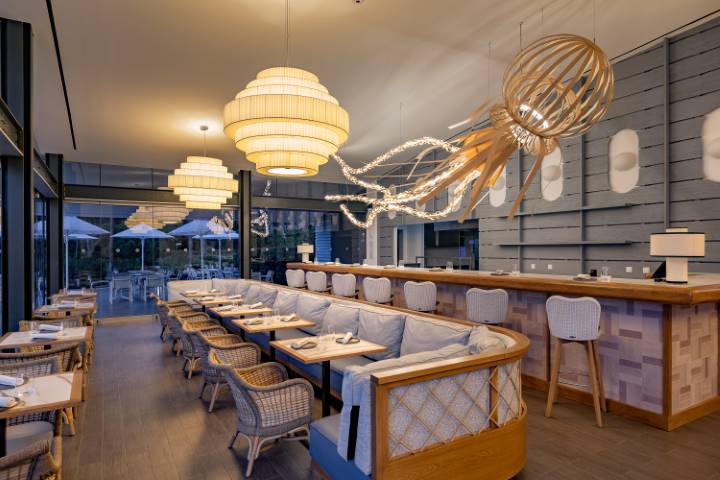 Design & Concept
The first Asian restaurant to join Quinta do Lago's portfolio, UMAMIis a sophisticated yet stylish twist on a traditional Japanese dining experience. Situated in one of Quinta do Lago's most exclusive settings, the boutique culinary offering boasts stunning sunset views across the Ria Formosa and serves a mixture of high-end Asian tapas, extensive sharing menus, sustainably sourced seafood, and sushi.
The term, UMAMI, is a new concept which originates from Japanese and was officially named in the 1980s, it means the fifth basic taste 'savouriness' (alongside sweet, sour, salty and bitter). The taste is often described as rich and its flavour characteristic of cheese, cooked meat, mushrooms, soy and ripe tomatoes. The restaurant takes inspiration from the fisherman of the northern coastal water of Japan, grilling fish over hot coals on their boats and passing it to one another using their oars.
Designed by interior architect Bryan O'Sullivan, the restaurant shows a subtle balance between contemporary design and a nod to tradition and the venue is a beautiful backdrop to the natural flow of alfresco and poolside dining. A design that is classic yet contemporary, UMAMI is surrounded by vibrant, natural surroundings and the interiors present a naturally elegant look and relaxed feel.
Location
Set amongst nature, UMAMI is situated within the luxury RESERVA development, Quinta do Lago's newest mixed-use project of 26 luxury apartments and is located within the development's exclusive private resident's club. UMAMI compliments the club's already extensive offering which currently includes a 25-metre pool, a gym, spa treatment rooms, a members' lounge, events space, tennis and padel courts, a bar and a children's play area. The restaurant is available to all guests and visitors to Quinta do Lago looking to unwind in an informal setting with stunning views out to the Ria Formosa and Atlantic Ocean.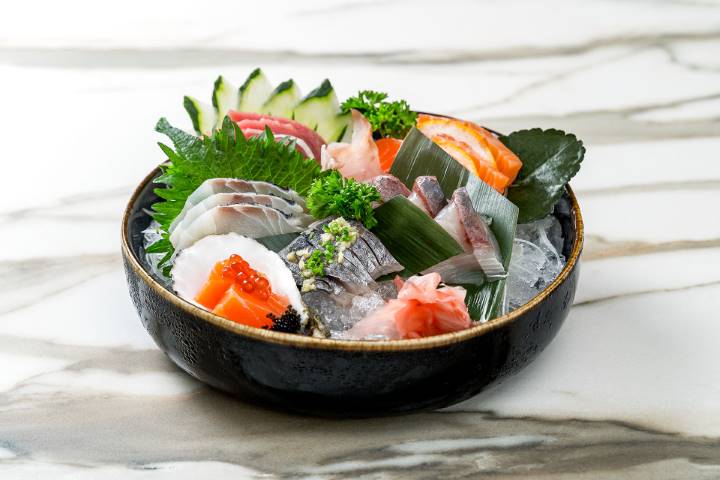 Menu
UMAMI serves a sophisticated twist on the traditional Asian style of informal eating and drinking. Guests can try a mouthwatering selection of dishes as well as recommended delicacies cooked on the 'Robata' grill, a wide, flat open charcoal fireplace in the style of an 'irori, a traditional Japanese sunken hearth.
Guests looking to sample the 'Robata' can choose between a selection of dishes, including the classic cod served with a miso glaze and a black garlic emulsion, the king prawn served with yuzu butter or the caramelized auberge served with orange, radish and sake. A deliciously fresh selection of high-end tapas, sashimi and sushi produced from locally caught seafood is also available and the impressive dessert selection includes matcha nemesis, UMAMI Momo or the coconut and galangal panna cotta.
UMAMI is committed to sustainability, ensuring that all produce is sourced locally – including the tuna which can be traced back to where it was caught nearby.   All charcoal used is also 100% eco friendly and the menu incorporates fresh herbs, spices and vegetables form the resort's very own Q Farm.
For further information on UMAMI, please visit www.quintadolago.com/UMAMI/.