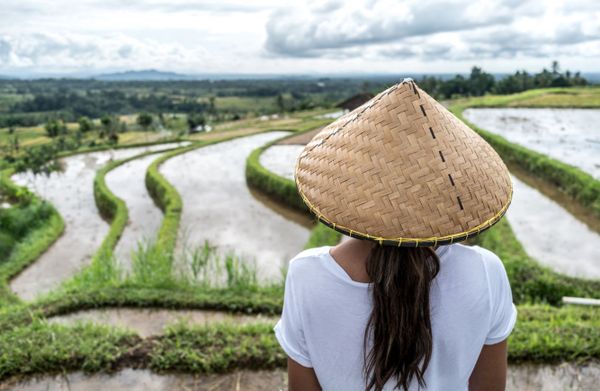 The phrase you are what you eat may well be true, but increasingly it's becoming the case that you are where you travel.
Epic adventures, worldwide tours and cruises around the world have all seen demand increase over the past year as the so-called experience economy continues to thrive, according to a new report.
The study shows that people are investing in travel as never before alongside life's big milestones, from marriage proposals to retirement and big zero birthdays to destination weddings.
Premium travel company Kuoni, which published the report, confirmed around half of its bookings are now for special occasion trips, with honeymoons topping the list, followed by landmark birthdays, weddings and vow renewals, bucket list trips and family gatherings.
Engagement travel also makes the list for the first time. Princess Eugenie getting engaged in Nicaragua highlights a trend for couples seeking to make their marriage proposal as memorable as the big day itself.
The Indian Ocean archipelago which make up the Maldives tops the list of destinations for special trips, including honeymoons, where average spend is now six thousand pounds per couple.
Worldwide tours to Japan, Vietnam and Costa Rica are also on the rise, with growing numbers of people opting for epic adventures of 20 nights or more.
Demand for premium worldwide cruise trips, has also risen by 45 per cent.
Equity release from homes and a relaxation in pension regulations in recent years is one of the reasons for the growth of premium travel as people seek to tick places off their wish list. Older, wealthier consumers, who are fit and healthy, are investing in seeing the world as they continue to live life to the full.
"From dinner on a private island in the Maldives to dining by a candlelit waterfall in Thailand, growing numbers are willing to invest in experiences at all ends of the age spectrum which creates conversation to last a lifetime."
"The memories made, the relationships nurtured and occasions celebrated are becoming central to shaping the people we are," said Derek Jones, managing director of Kuoni.
Top 10 special occasions:
Honeymoons
Birthday (Landmark 30/40/50/60/70)
Wedding / Vow renewal
Empty Nesters' bucket list trip
Family gatherings
Engagement trips to propose
Last holiday before baby
Retirement
Rekindled romance/second honeymoon
Newly single (either divorced, separated or widowed)
Top 25 destinations for 2018:
Maldives
Mauritius
Thailand
Sri Lanka
USA
Italy
Indonesia (Bali)
Barbados
Antigua
Mexico
India
South Africa
St Lucia
Vietnam
UAE
Malaysia
Greece
Canada
Kenya
Seychelles
Australia
Spain
Tanzania
Cuba
Portugal
Link to report – KuoniTrendsReport2018