Wherever you're going and whoever you're going with, planning a road trip is one of the most exciting things you'll ever do! This is a great opportunity to get away from home, visit new places, meet new cultures, talk to new people, do something exciting, have new adventures, and, in short, have a great time! However, if you wish to make the most of your road trip and enjoy it to the fullest, you'll have to plan it properly and in as many details as you can. Planning your road trip is a long and tedious process, but if you know what you're doing and what you're trying to achieve, it should be hard at all. So, in case you're thinking about going on a road trip yourself, here are a few tips you need to take into consideration.
Location, transportation, accommodation
These are three of the most vital things you have to take care of when planning a road trip. Knowing where you're going, how you're getting there, and where you'll be staying is what's going to end up making or breaking your road trip. Of course, the choice of transportation is usually the easiest – most people use their cars for their road trips – but you still have two problems to solve.
Finding the right route for your road trip might not be as easy as it sounds, but it's doable. Some of the most popular road trips will give you a sense of enjoyment and pleasure like no others, and that's something you can't put a price on. Whether you pick Route 66 in the USA, the Causeway Coast in Northern Ireland, or the Great Ocean Road in Australia, you'll have a great time and see some of the nicest places in the world. And once you choose your route, you just have to make sure there are enough hotels where you can stay during your road trip.
Invite a few people over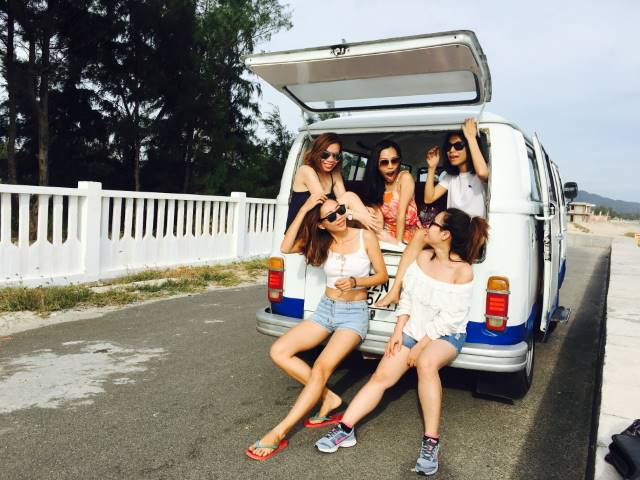 Hitting the road on your own might not seem like the best idea in the world, but you'd be surprised to hear how many people prefer traveling by themselves. Not having anyone to talk to might become quite boring, though, and you'll soon regret not inviting someone to join you on this adventure.
Traveling with the people you love is an amazing way to take your experience to a new level and bond with them like never before. Whether it's your best friends, your siblings or cousins, or your partner, having someone by your side will help you experience all the things you'll be seeing and visiting in a completely new way. Still, think twice before inviting someone to your road trip and make sure you're ready to spend all your time stuck in a car with that person.
Protect your ride
Speaking of cars, we've mentioned that most people use their car when planning a road trip, but some of them opt for renting a car instead. Still, whichever option you go for, you need to keep in mind that protecting your car is one of the most important things on your road trip. In case something bad happens, you won't be able to come back home, and being left in the middle of the road isn't something you'll enjoy.
This is why you have to check your car before you hit the road. Make sure you have it professionally inspected and let an expert determine whether you're able to drive your car for thousands of miles or not. In addition to that, you should get your vehicle insured and protected against different dangerous scenarios. And if you want to be completely safe, don't be afraid to get that useful comprehensive car insurance that could end up making the difference between a wonderful road trip and a disastrous one. This sort of insurance will protect you against natural disasters, fire, damage, and even theft, and that's the best way to make sure you'll get home safely.
Think about your meals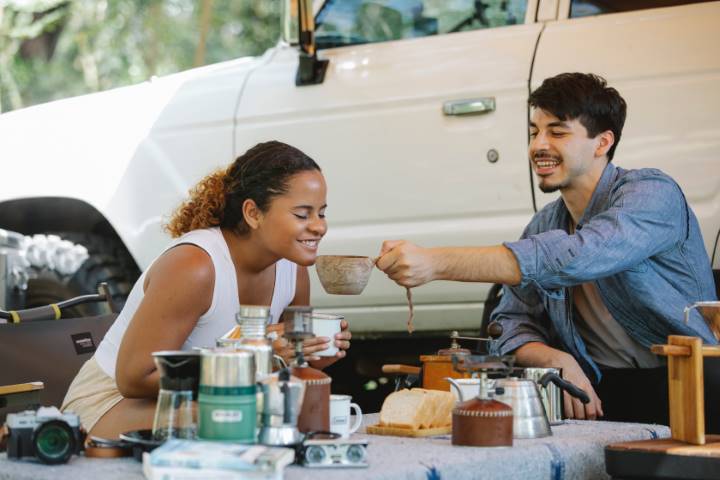 This is another huge problem you could be facing when you go on a road trip. Unless you wish to spend tons of money in restaurants and fast food joints by the road, you need to think about your meals ahead of time and make sure you always know what, when, and where you'll be eating next.
When doing that, you need to keep two things in mind – proper healthy meals you can prepare on your own, and all those wonderful and tasty snacks you can enjoy even during your camping trip. If you organize everything on time, you'll be able to eat amazing food anywhere you go and still have some wonderful snacks that will keep you happy and satisfied.
Organizing a road trip isn't always easy, but it's one of the most enjoyable things you'll ever do. So, start planning it now and get ready for the adventure of a lifetime!