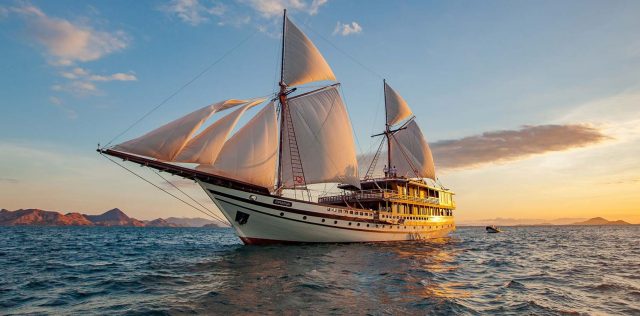 Indonesia have just announced that they are open to travelers, with hopefully a full easing of remaining restrictions by 1st April 2022 – the perfect time to book a charter on Prana by Atzaró, the world's ultimate luxurious super-yacht.
Prana by Atzaró is a beautiful hand-built boat, the biggest and most luxurious of its kind in the world. At just over 55 meters in length and 11 metres wide, Prana by Atzaró has been crafted in the style of a traditional Indonesian Phinisi, a sailboat with two masts. It is built entirely of ironwood and teak, according to traditional methods and has been created by the founders of Atzaró Group, the famous luxury international hotel, restaurant, residence and hospitality brand.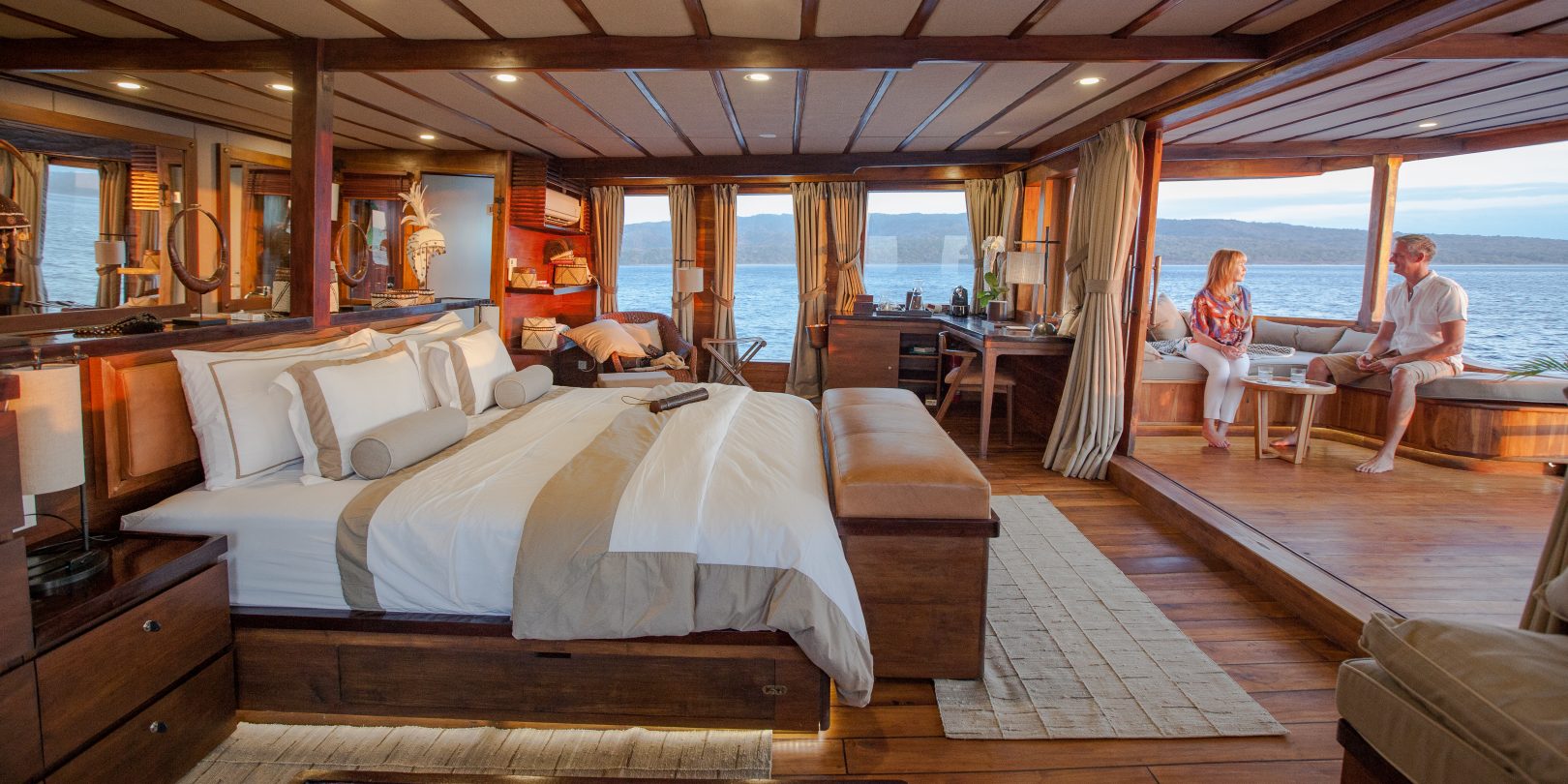 Life aboard Prana by Atzaró has something to keep even the most activeadventure-seeker happy. Learn to scuba dive with the yacht's resident diveinstructor or take a leisurely drift snorkel across volcanic vents. Alternatively, launch sea kayaks and paddle boards to explore the jungle-draped coastlines or get your thrills wakeboarding and water-skiing around the calmest of lagoons. Fishing equipment is also supplied along with towable floats for effortless fun.   
For those just looking to relax and recharge, four spacious decks with king size daybeds offer abundant places to retreat. A yoga deck doubles as an open-aircinema and Prana by Atzaró's main deck has both indoor and outdoor living spaces and even luxury wellness room.  Designed with luxury in mind, Prana by Atzaró is fully soundproofed and the suites are decorated with sumptuous fabrics and contemporary linens in asophisticated natural palette. Prana by Atzaró offers more space and comfort than any other Phinisi, with all the super deluxe mod cons of a lavish five-star hotel. There is one grand master suite and eight further suites.  The 18-man crew includes a Cruise Director, Dive Instructor, several chefs,stewards and expert therapists for treatments; all on hand to deliver a seamless experience and to ensure all needs are met.