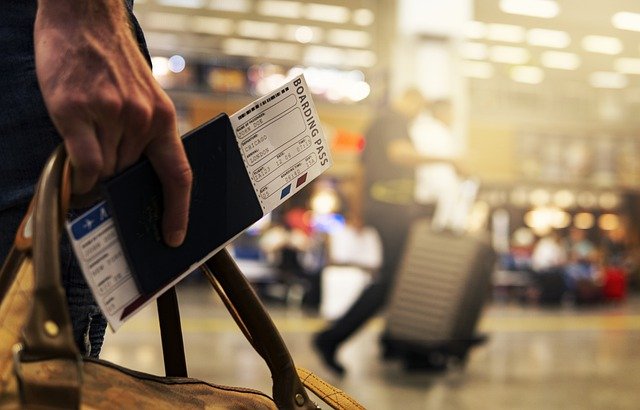 If you suffer from sleep apnea, you already know how difficult it can be to get a good night's rest. And if you're having to travel, sleeping in a strange place can add even more difficulty to this process.
Without your CPAP machine, you'll run the risk of not being able to sleep properly. So taking it with you when you travel is going to be necessary. The thing is, people lead busy lives, and no matter what health concerns you have, sometimes you have to travel for work, or for personal circumstances that often arise. And when this involves air travel, you need to be prepared to transport your medical device.
Flying with a CPAP machine doesn't need to be complicated. And if you follow the proper procedures, you can bring your CPAP machine along with you with little difficulty.
No matter if you're flying to visit family or if you're going on a wellness retreat, here, we'll explore the steps you should take for flying with your CPAP device so you (and your device) can arrive at your destination safely.
How to Pack Your CPAP Device
Portable CPAP devices typically come with their own carry-on style bag that you can use to pack your device in. However, if you don't own a portable model, you'll likely need an extra carry-on bag to fit your device.
The fact is, there are many models of CPAP devices and their dimensions and construction can vary considerably as well. For example, it's good to note that some CPAP machines and respiratory devices made by Philips Respironics have been recalled due to deteriorating sound abatement foam. And these devices are part of a recalled CPAP machine lawsuit.
Fortunately, most CPAP machines are quite durable, and you won't need to use special carry-on equipment to keep them safe.
In addition to your device, you'll also want to ensure that you're bringing along the following items as well:
Cleaning supplies
Extension cords
Battery packs
Backup battery (for carry-on devices)
At the end of the day, everything that you normally need for your CPAP machine for a given week should be included when you plan to pack for your trip. And though you'll want to keep most of this equipment together, cleaning items and extension cords can be packed separately.
Should You Check Your CPAP Device?
If you think about the potential for lost or damaged luggage during air travel, you probably won't want to risk damaging or losing your CPAP device. Because if this happens it will not only be costly to replace, you may have to go several days without it. And this means many nights of poor rest.
The TSA recommends that you always keep your CPAP device with you in a carry-on. Additionally, your CPAP machine is a medical device. And this means that the FAA isn't allowed to count it as a carry-on.
Further, just as a precaution, you should bring along any prescription information you have requiring you to use a CPAP device or a medical device FAA compliance letter. And even though CPAP devices require a prescription, you could be inconvenienced by the TSA if you don't have proper documentation.
What to Expect During a TSA Screening Process
TSA checkpoints vary from airport to airport, with some being much more rigorous than others. For example, at smaller hubs you may not encounter much scrutiny when you travel through security gates whereas at larger hubs you may be delayed due to extensive safety protocols.
Keeping this in mind, it's best to be prepared when going through TSA checkpoints with your CPAP machine. And it's recommended that you obtain a medical device tag for your machine that you can present when going through security.
In the typical screening process, you may be required to take your CPAP device out of its case and place it into a bin so it can be run through an X-Ray machine. However, at some hubs, you may be delayed while TSA performs a swabbing test in order to check for explosive residue over the entire machine.
As mentioned, each airport TSA will have different methods to handle security. But as a rule of thumb, it's best to be prepared for all scenarios.
Traveling with your CPAP machine doesn't have to be a cumbersome or difficult process if you're proactive before you arrive at the airport. And as long as you adhere to the steps listed here, you'll likely have little difficulty traveling with your CPAP machine.