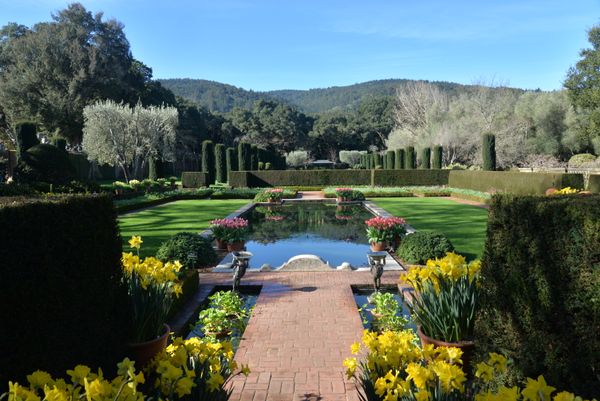 Just a stone's throw from San Francisco, with SFO airport conveniently located in its midst, our incredibly beautiful, scenic area has 30 miles of San Francisco Bay front and nearly 60 miles of Pacific Ocean frontage along the iconic and breathtaking Highway One. Enjoy kayaking or golfing on the coastside, and a picnic on the beach, then head for wine tasting. Dine on the freshest cuisine and enjoy live entertainment. It's the perfect destination for outdoor adventurers, art lovers, fun seekers, techies and "fresh as it gets" foodies. See below for a glimpse of what you'll find in the Best of The San Francisco Bay Area!
Cultural Attractions
• National Historic Landmark: Filoli Mansion & Gardens
• World-class museums
• Picturesque lighthouses
Outdoor Activities
• Elephant seals at Ano Nuevo State Park
• Scenic hiking with endless views
• Pacific coast beaches and Marine Reserve
• 70% of land designated as dedicated open space
Annual Special Events
• Half Moon Bay Art & Pumpkin Festival
• Redwood City's Salsa Festival
• Maker Faire Bay Area
Activities for Sports Enthusiasts
• San Francisco Giants games
• Surfing, kayaking and paddleboarding
• Beautiful golf courses
Food That's "As Fresh As It Gets"
• World-class culinary tourism destination
• Locally-grown produce
• Gourmet goat cheese
• Sustainable caught Pacific seafood
Wine & Beer Tasting
• Vineyard overlooking the bay
• Urban winery trail & tours
• Craft breweries
A stay in San Mateo County/Silicon Valley will make your visit to the San Francisco Bay Area a memorable one! We are happy to assist you with any Tour & Travel planning and Media Relations needs.