Globally awarded Sani Resort is delighted to unveil a series of new offerings and experiences for guests this year, as it sets a new standard for the luxury family vacation within a unique sustainable mini self-contained world. Set in a 1,000-acre eco-reserve, with 7km of sandy beaches, over 20km of forest trails and 270-acres of wetlands to explore, Sani Resort encourages families to reconnect with nature and enjoy the great outdoors together in the Sani Sanctuary. The new Bear Grylls Survival Academy and Sani Adventure Park add up to its world-class collaborations, such as the Rafa Nadal Tennis Center and Chelsea FCF Academy, while a new Little Guest concept gives a creative spin to fully revamped childcare facilities and programs. With families always at the heart of Sani Resort, the newly redesigned Porto Sani offers spacious family rooms fully tailored to babies, children and their parents for a carefree luxury escape with extra touches of special care for young families such as Annabel Karmel Kids' corners and baby consulting services by Carol Mae.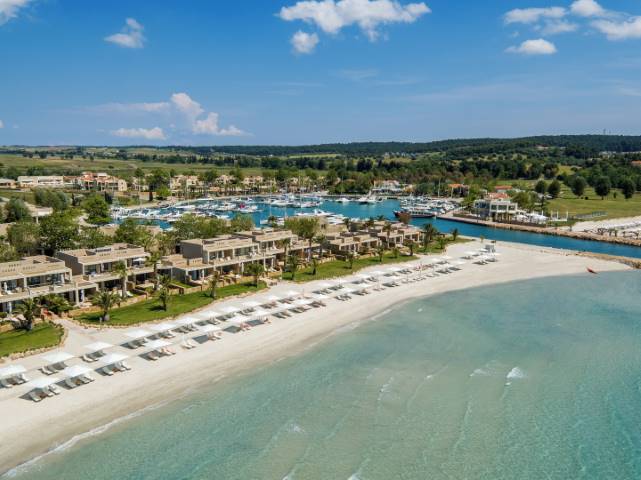 Αwarded as World's Leading Family and Beach Resort and World's Leading Luxury Green Resort at World Travel Awards 2020, Sani Resort retains its devotion and ongoing commitment to delivering excellence and leading the way in luxury family travel, as well as preserving its unique natural surroundings though the Sani Green program and a new sustainable initiative of Zero Carbon Footprint.
With zero Covid cases in 2020 thanks to the #OnlyatSaniProtocol, Sani Resort invites guests to join safely in 2021 with flexible booking and cancellation policies and Early Booking Discounts. As part of their pledge to offer safe escapes, Sani Resort has made travel planning even easier with complimentary tests on arrival and on-site tests before guests travel home.
The Bear Grylls Survival Academy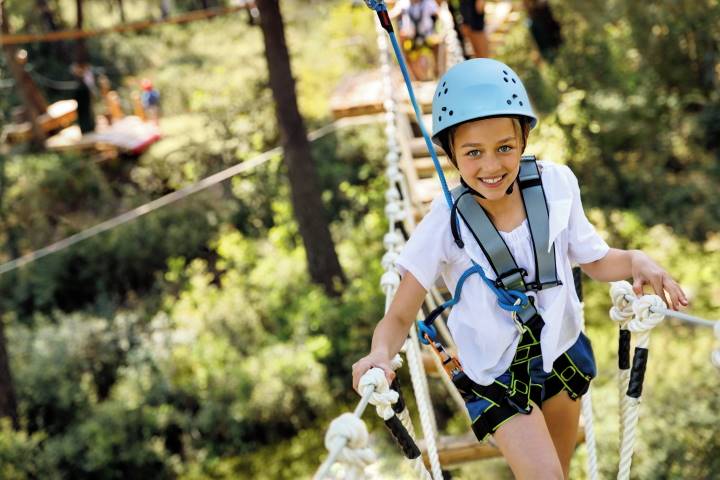 Setting the standard on a global scale, Sani Resort is proud of its world-class collaborations which allow guests to train with the best at its sports academies, including the popular Rafa Nadal Tennis Academy and Chelsea FC Football Academy. Launching for its first official year in 2021, the brand-new Bear Grylls Survival Academy encourages children and families to learn survival techniques in a fun and hands-on environment. Activities include lessons on camouflage and concealment, navigation and raft building. All courses have been designed by Bear Grylls himself and are delivered by a hand-picked team of instructors. Enjoy an active holiday with all the luxuries of a five-star resort!
New Creative Little Guest Concept
With children always front of mind, the unveiling of a new in-house Little Guests Team highlights Sani Resort's ongoing efforts to always offer new, safe and exciting programs each year. The Little Guest Team will be introducing new entertainment and activities across the Crèche, Kids and Teens Clubs, and the facilities are also undergoing a redesign. Developments include the implementation of The Curiosity Approach at Sani Crèche, an international early years method which encourages children to be imaginative and curious, whilst the new Sani Play at the Kids Club will offer hours of creative fun with themes focused around 'Eco Explorers', 'Little Scientists', 'Carnivals and Celebrations' and 'Little Chefs', amongst others.
Zero Carbon Footprint
Sani Resort's sustainable program to preserve the natural surroundings and support local communities, Sani Green, is now even stronger with the launch of the Zero Carbon Footprint project in 2021. Half a century of respecting nature has crafted Sani Resort into the ultimate sustainable destination. Through Sani's devotion to preserving Nature's Majesty, the Zero Carbon Footprint project began. Now awarded the World's Leading Luxury Green Resort, Sani Resort was carbon neutral for 2020 and welcomes guests in the summer of 2021 with a commitment to further reduce energy use and to increase renewable energy produced on site.