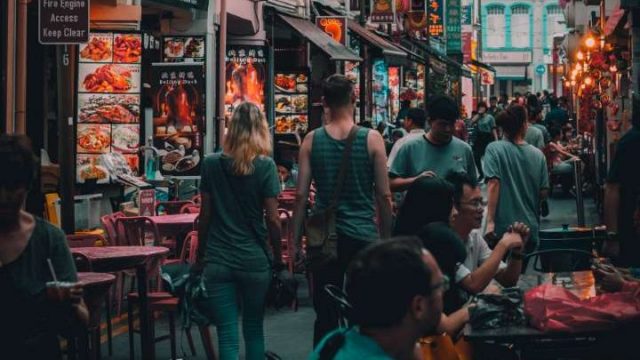 Canadians with valid passports are free to visit Singapore for up to 30 days, without visas, provided their passports have at least half a year of validity remaining, according to the Government of Canada. Those who decide to travel to this city-state should spend some time in its enchanting Chinatown enclave. Chinatown is situated in Singapore's Central Area, within its Outram district, and it offers an intoxicating blend of modern pleasures and heritage.
How to get there without spending a fortune
Singapore is currently tied with Hong Kong and Paris as the most expensive city in the world, based on 2019 data from the Economist Intelligence Unit. To conserve disposable income that may be used to enjoy Singapore's Chinatown enclave, as well as the city-state's other world-class attractions, you should try to save money on travel costs. One strategy is to prepare well in advance, by shopping around for a new credit card that offers impressive air mile rewards. Your current air miles card may not be giving you the perks that another credit card would. Find a card that offers impressive benefits. Then, use it for all of your purchases, in order to accrue travel miles fast.
Things to see and do once you're there
Canadians who post at TripAdvisor recommend some top attractions, including the Buddha Tooth Relic Temple and Museum, Chinatown Heritage Center and Sago Street. The Buddha Tooth Relic Temple and Museum is home to the artifacts of the late spiritual leader, including a fragment of his tooth. The Chinatown Heritage Center is the best place to learn about the city-state's early residents, through wonderful exhibits that include 1950s shophouse interior recreations. Sago Street is also referred to as the Street of the Dead. It's loaded with tempting eateries and very close (within 0 km) to the revered Thunder Tree restaurant, which offers vegetarian fare). There is also a bustling Sago Street night market. When you hit all three of these Chinatown attractions, you'll get a taste of old and new.
Where to stay in Chinatown
If boutique hotels suit your tastes, consider The Scarlet. Another option is Ascot Raffles Place Singapore, which offer understated sophistication. In the budget niche, Hotel 1929 offers plenty of bang for the buck.
Singapore's Chinatown enclave is a perfect tourist destination for Canadians. When you use air miles to help pay for your flights, visit the enclave's top attractions and stay at a hotel that is tailor-made for your tastes and budget, you'll be sure to enjoy an unforgettable holiday. This part of Singapore is well worth a visit.