Small Luxury Hotels of the World™ ventures into the sea, announcing the first ever water-based member to the portfolio: Kontiki Expeditions. The first yacht expedition, Kontiki Wayra, offers a luxurious and sustainably-minded way to explore captivating destinations along the coast of Ecuador. Guests can choose between two sea expeditions which provide an immersion into the local cultures, traditions and cuisine of each port. The first voyage commences on 30th May 2021, and comes at a time when demand has soared for exclusive and safe cruising options.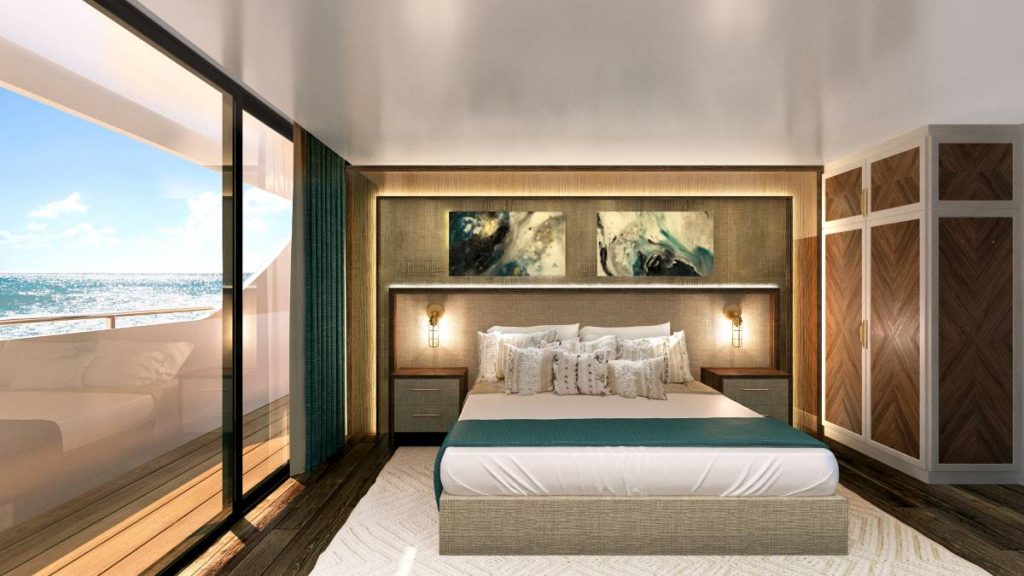 Departing weekly and travelling between Manta and Guayaquil, this eight-day sea expedition provides an authentic immersion into the local cultures, traditions and cuisine of each stop, all from the comfort of a state-of-the-art yacht. Nine exclusive state rooms that are sustainably designed offer a contemporary space to relax. Mood lighting, warm wood tones, panoramic views and huge walk-in showers take the nautical experience to new heights.
Kontiki Wayra's serene outdoor spaces are open to explore in the Ecuadorian sunshine. The communal areas include an on-deck jacuzzi and Chill Parlour with soft loungers to take in the views and a glass of chilled champagne. The boutique expedition visits five provinces and reveals seldom-visited spots including deserted beaches, ecological reserves and natural treasures. A crew of ten is on hand to arrange activities such as kayaking, paddle boarding and snorkeling straight from the deck. Alternatively, the on-board spa is a relaxing retreat. The relaxation extends to dining on Kontiki Wayra, as the exemplary organic and local delicacies are unparalleled.
On this voyage, step off the yacht and onto Isla de la Plata, an uninhabited island off Ecuador's coast. Sea tortoises and several species of boobies make their home on land, while giant rays glide under the surface. From June to October, groups of migrating humpback whales put on playful acrobatic displays.
Explore the community of Mompiche on one of Kontiki Wayra's extraordinary stops. Artisan fishermen offer friendly smiles and share traditions, including Marimba music. Wander the mangroves and pick shellfish to enjoy for dinner, or explore the beach and private nature reserve on horseback. As the final stop, the city of Guayaquil, also known as La Perla del Pacifico (Pacific's Pearl), offers a historic and vibrant culture – a perfect place to roam through coffee shops and galleries.
Kontiki Wayra has firm objectives regarding sustainability while offering life-changing experiences that respect the earth and local communities. These efforts include measuring and reducing the CO2 footprint to offset emissions, eliminating single-use plastic by 2022, and collaborating with local communities to promote their economic development and participate in social projects aimed at improving their quality of life.
Carlos Nunez, CEO and Founder of Kontiki Expeditions, says of the new alliance, "SLH is a prestigious brand worldwide. We are honored to join this consortium as the first water-based member. We are confident that SLH will help us introduce our wonderful new small-yacht cruises to travelers looking for a boutique, personalized adventure."
Kenan Simmons, VP of Americas for SLH says: "We are thrilled to announce Kontiki Expeditions as the first yacht member to join the portfolio. The voyages are independently minded and offer a uniquely sustainable way to explore the sought-after destinations off the coast of Ecuador. The intimacy and individuality that Kontiki offers are exactly what travelers are yearning to experience."