La Maison Bleue, El Gouna, Egypt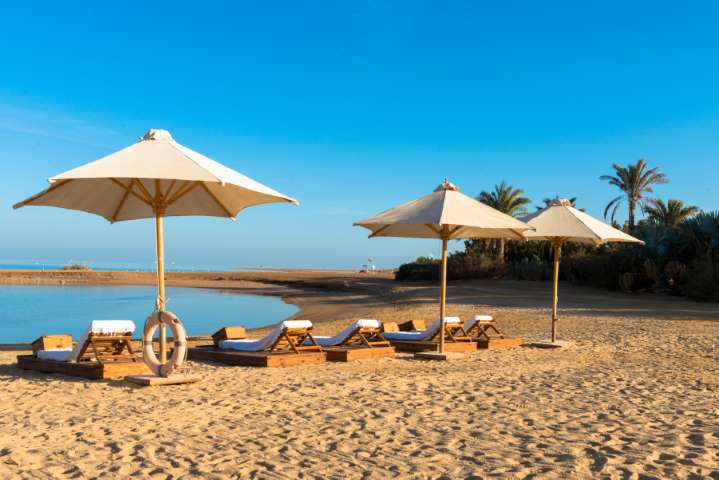 Offering a blend of old-world sophistication, timeless glamour, and modern luxuries, La Maison Bleue is set in Egypt's charming Red Sea resort town of El Gouna. The mansion is the brainchild of antiques collector and interior designer Amr Khalil, who merges artistic influences from the Middle East, North Africa and Europe in one opulent setting. Guests can discover an intimate estate of eleven charming suites, an exclusive beach and lagoon, luxury spa, exquisite dining and absolute privacy. Imagine soft pastel-colored walls, hand-selected period furnishings and lavish chandeliers. All suites measure between 80 to 120 square meters and feature a terrace or balcony, sitting area and a master bathroom with marble floors. Open the tasseled curtains to stunning mountain or sea views before stepping out into glorious sunshine. The elegant spa offers wellness treatments, and its decadent Turkish bath is rivalled only by the indoor and outdoor pools.
SLH Insider Tip: Set directly on the northern shores of Mangroovy Beach and its kitesurfing stations, the property offers seclusion as well as easy access to the town. The restaurants, bars, boutiques, and street festivals are in close proximity, and the Downtown shopping and dining venues are a few kilometers away.
Lazib Inn Resort & Spa, El Fayoum, Egypt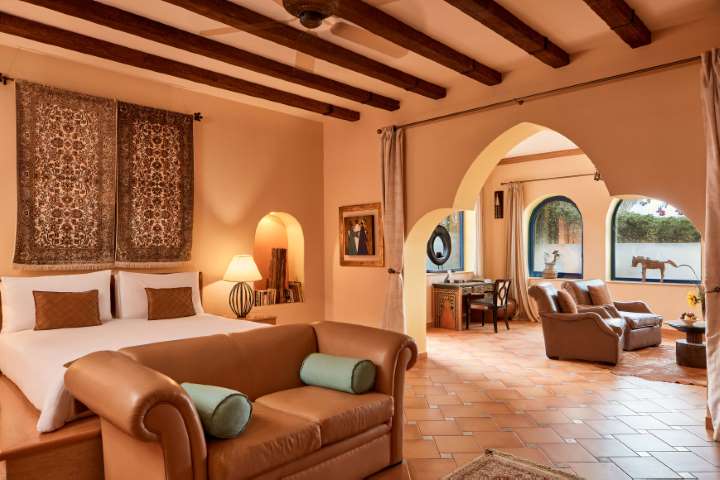 Lazib Inn Resort & Spa may be a desert hideaway, but lush greenery and panoramic views of Lake Qarun greet you upon arrival. A modern take on Fayoum's time-honored residences, the suites marry traditional charm with contemporary elegance. With a king bed, private balcony, rainfall shower and jacuzzi in every room, this is Egyptian living at its finest while the traditional fabrics, fireplaces and characteristic pink clay walls lend a high-end cozy feel. Relaxation is the order of the day, with palm-fringed infinity pools and the incredible desert oasis as your backdrop.  Dine in comfort at the hotel restaurant, where fresh local dishes and classic specialties are top of the menu. If that gives you a thirst for adventure, take a trip into Tunis village for traditional arts and pottery, or explore nearby Fayoum. Here, archaeological sites and fossil remains bring the fascinating history of ancient Egypt to life.
SLH Insider Tip: Lazib Inn's Buddhist-inspired spa is a gateway to Zen moments. Tailor-made treatments include Balinese and Thai massage, sensory sessions and aromatherapy. You can also work up a sweat in the private gym, before a deep-cleansing treatment in the Turkish hammam.
Castello di Spaltenna, Chianti, Italy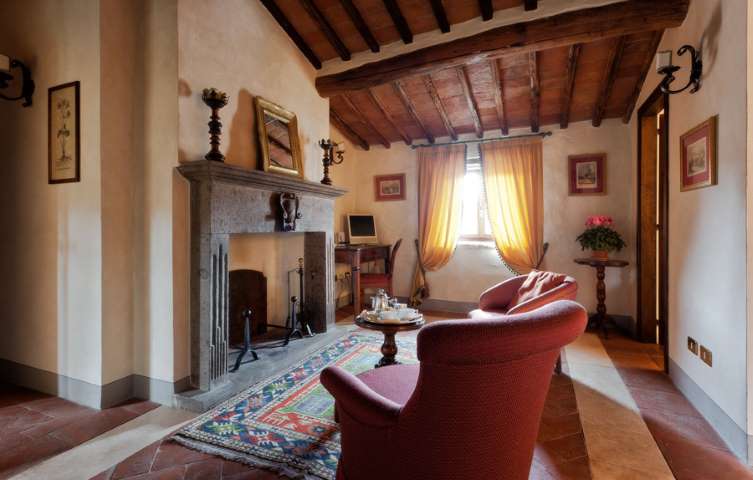 Set amongst rolling hills and vineyards, the idyllic Castello di Spaltenna is warm, inviting, and utterly romantic. Once a monastery, the 18th century Tuscan castle has kept its historic character while offering gorgeous guestrooms and stunning views. Choose from suites with four-poster beds, far-reaching garden views and furnishings that echo the historic elegance of the castle, or opt for a deluxe room with a private jacuzzi. The castle's country-style apartments are made for longer stays, with classic terracotta flooring and Tuscan furniture pieces that are as artistic as they are comfortable. Relax in the La Pieve Spa, where the peaceful greenery of the outdoors is reflected in wellness treatments that make use of local fruits in its treatments. Explore the countryside wrapped around Castello di Spaltenna on a short walk to Gaiole in Chianti, where you can step into the history books of this beautiful region.
SLH Insider Tip: The dining options at Castello di Spaltenna are an authentic reflection of Tuscany's elegant cuisine. Michelin-starred Il Pievano specializes in creative interpretations of traditional dishes while the stone vaulted La Terazza Restaurant, overlooking the Sangiovese vineyards, is the perfect lunchtime setting.
Tabacon Thermal Resort & Spa, La Fortuna De San Carlos, Costa Rica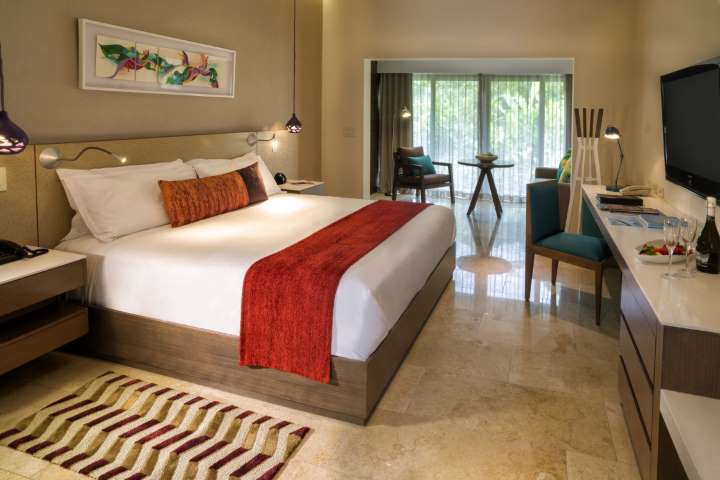 Tabacón Thermal Resort & Spa is a luxury boutique hotel that celebrates the wonders of the natural world situated in a one-of-a-kind location near the foot of the Arenal Volcano. Located in over 900 acres of verdant tropical reserve, it has a world-class spa with naturally-heated volcanic waters. Each room has been designed to connect you to the rainforest, whether you opt for an Orchid room or a vast Tabacón Suite. King size beds, in-room Jacuzzis and rainforest showers add special finishing touches. Many of the rooms also feature amazing forest views, creating a magical sense of living amongst the treetops. Indulge in signature spa treatments with the peaceful rainforest as your soundtrack, then savor delicious, freshly-made cuisine, or embark on a Costa Rican adventure at nearby Arenal Volcano National Park. Tabacón's two restaurants – Ave del Paraíso and Los Tucanes – offer everything from breakfast buffets to fine à la carte dining. However you spend your days, the peaceful ambience at Tabacón Thermal Resort & Spa will let you slow down to a truly luxuriant pace.
SLH Insider Tip: With a philosophy centered around the life-giving properties of its natural springs, the spa at Tabacón takes wellness to leafy new heights. Start with a dip in a thermomineral hot tub before a treatment in your own private bungalow. The palm-thatched roof and caña brava walls allow you to experience the scents and sounds of the rainforest in complete privacy. Tabacón also offers invigorating yoga in its open-air studio.
Villa La Madonna, Monastero Bormida, Italy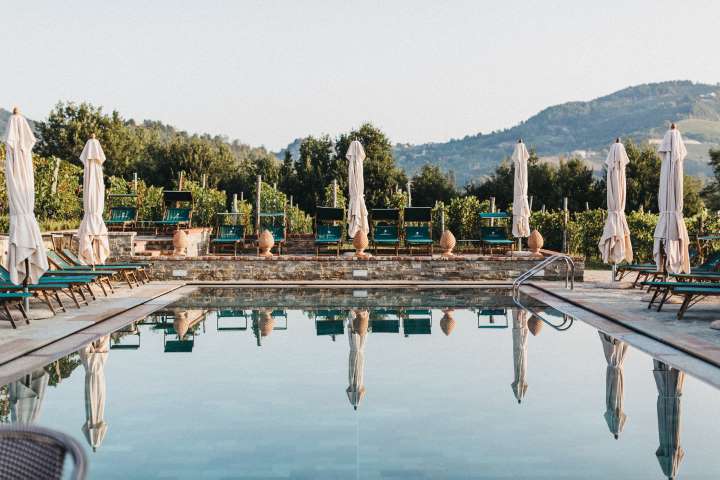 Looking out over the peaceful surroundings of the Bormida Valley, and with restaurants rooted in the Italian 'slow food' culture, Villa La Madonna has all the ingredients for a truly restful getaway. This boutique hotel and vineyard is an effortless blend of sophisticated styling and authentic influences with open hearths, exposed-brick ceilings and handpicked furniture. A natural palette is the backdrop for stylish vintage furniture and supremely comfortable beds. Wake up to glorious views of the Bormida Valley from your terrace or balcony, then head downstairs for breakfast or a dip in the pool. Quiet your mind with yoga or meditation in the beautifully lit atelier, or soothe aching muscles with a signature body treatment. The hotel prides itself on fusing local Piedmont cuisine with country-wide Italian classics and world-class wines. On cooler evenings, feast by candlelight in the intimate dining room, or swap your table for the terrace or picnic in the hills in warmer weather.
SLH Insider Tip: The UNESCO-protected 16th century wine cellar offers world class wine tastings. The property also cultivates its own Barbera and Cabernet Sauvignon grapes for a truly savory experience of the region.