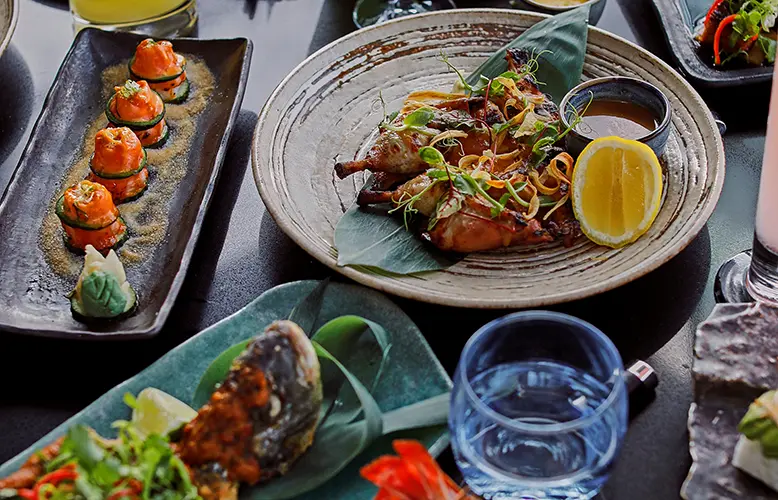 Pan-asian restaurant, Chino Latino, have launched their exciting new menu. Guests will be able to enjoy pan-asian favourites, combined with Latino influences from Peruvian cuisine and exotic cocktails, overlooking panoramic riverside views.
Drinks highlights include a vibrant Passion Fruit Martini or a classic Old Fashioned. Non alcoholic options include the Momo – peach, coconut, lime, guava, and Orange Is The New Black, a sharp smash of orange, lemons and blackberries. The bar also has an extensive selection of sake, each with a brief description and pairing suggestion, for an authentic sushi experience. Those looking for something light and effervescent to pair with brunch might try Shirakaberuga – a lively sparkling junmai; or those looking for something more traditional may enjoy Asahi Kubota-Senju, which can be served either hot or cold.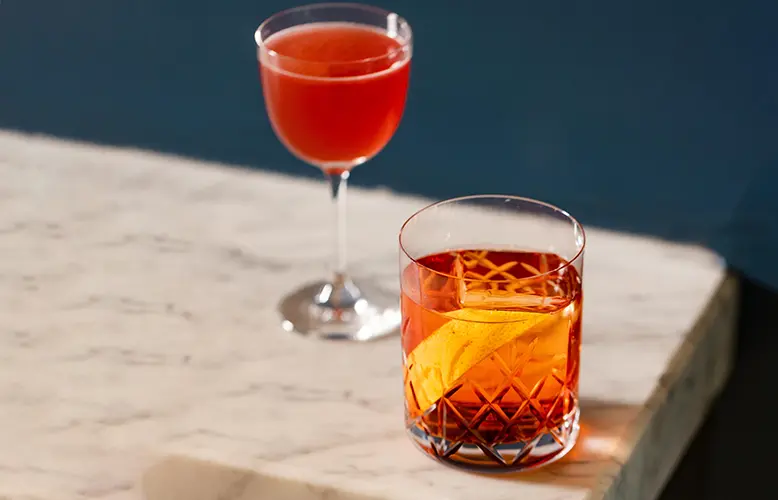 Tozi Victoria has launched their 10 Negroni Menu, created by General Manager Stefano Meloni. The menu, which will be one of the most extensive Negroni collections in London, celebrates TOZI's most popular cocktail. In addition to TOZI's signature Barrel Aged Negroni, a concoction of gin, Campari, vermouth, seasonal citrus fruits and spices, served straight from the barrel, the menu will feature all kinds of classic and inventive versions of the drink. For example, Wake Me Up is a stimulating concoction that combines Seven Hills Gin and Campari with Mancino-infused coffee and orange bitters. Just One More is a white Negroni made with Berto aperitivo, Tanqueray n10 and Cocchi Americano and Seven Hills Negroni has a distinctly floral style, featuring Seven Hills Gin, Crème De Violette, Italicus and Mancino Ambrato.
Cazcabel Tequila | International Tequila Day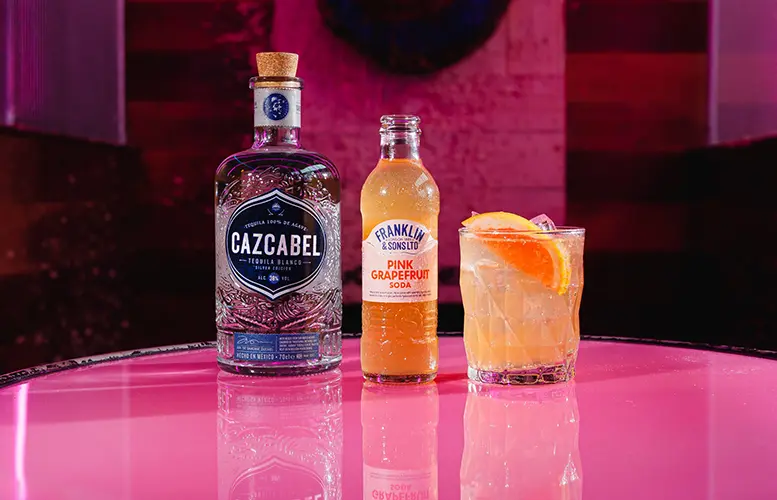 With it being International Tequila Day on the 24th July, award winning Cazcabel Tequila is partnering up with mixer brand, Franklin and Son's to give away 2,600 free Palomas across 26 Boom Battle Bar venues throughout the UK. These are available on a first come first served basis on Thursday 27th and Friday 28th July.

The Paloma is now one of the UK's favourite cocktails, with the drink rising in popularity in the UK – experiencing a remarkable 47% surge in interest over the past year*. This version combines the high 100 % Blue Weber Agave Cazcabel Blanco with Franklin and Son's Pink Grapefruit soda, lime juice, agave syrup and garnished with a wedge of pink grapefruit. The well-balanced citrus, earthy agave, and smoky peppery notes of Cazcabel Blanco is perfectly paired with the sweet, sour and hint of bitterness of pink grapefruit to make a refreshingly good drink that's perfect for a hot summer's day.

Perfect for lazy summer afternoons in the garden, the Paloma Spritz, the newest recipe from Cazcabel, combines Blanco with grapefruit juice, soda water and sparkling wine to create a bittersweet thirst-quencher with a gorgeous pink hue.
The Gantry | Botanist Gin Terrace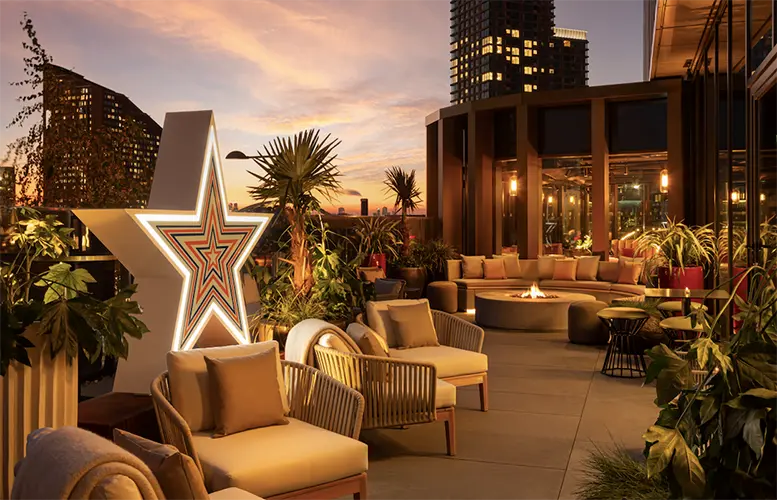 This summer, Botanist Gin is teaming up with East London's coolest hotel, The Gantry, to launch a new summer terrace as well as creating a refreshing gin menu. As the sun sparkles above Stratford, guests will be able to enjoy beautifully made cocktails surrounded by flowers, planters and foliage. Launching on 29th June, the pop-up Botanist Terrace will offer views across the city's sweeping skyline that can be enjoyed at any time of day or night. The terrace will be decorated with gentle foliage, fruit and plants that reflects The Botanist's roots on Islay and the 22 foraged island botanicals that they use to make the gin. Guests will be able to sip cocktails from The Botanist garden swing, or enjoy a Gin & Tonic on one of the sofas.

Botanist Gin has worked with The Gantry's bar team to devise a selection of refreshing cocktails that showcase the brand's hand-picked beautiful botanicals. Concoctions like The Wild Garden combine The Botanist Gin with elderflower and apple, while the Botanist Bubbles is a delightful tropical spritz option that mixes The Botanist Gin with Passoã, lemonade, fresh passionfruit and Prosecco. Or for those who want to enjoy a pre-dinner classic, The Botanist Gin & Tonic, garnished with mint and grapefruit is the ideal drink to kick off an evening.