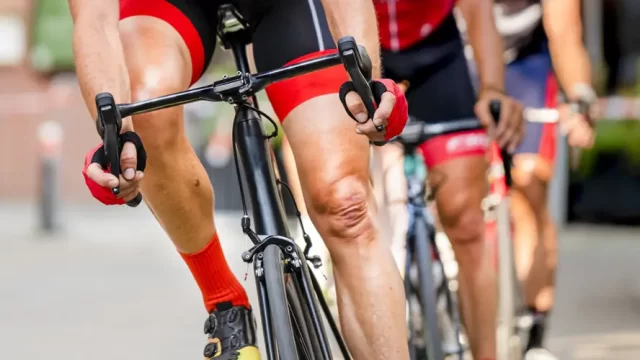 The Tour de France is an institution, it needs no introduction. Even for those who barely know that a bike has two wheels, they'll know exactly what this epic race is all about.
The 2023 vintage will be the 110th edition, starting in Bilbao on the first of July, before ending its final stage at Champs-Élysées twenty-three days later. Will Jonas Vingegaard manage to defend his title?
Tour de France = More Than Cycling
Of course, as cycling enthusiasts know, the Tour de France is not just about cycling. Especially if you're there in person. Sure, the race is the big ticket item, the core of the experience, why we're all here.
But it's also about the full experience, the build-up before the cycling starts, the debates about the potential winner, the pre-race festivities, and the fanfare.
(Cycling) Activities In Spain/France
Both the Bilbao region and France offer a range of unique opportunities, whether you want to cycle or use other means of transportation (public transport, for example, is excellent!). Here are just a few ideas to enjoy the tour, beyond the tour:
Wine Touring
When you're in France, drinking a single glass of stellar red wine is almost compulsory. If you're based in Paris, you will have plenty of options all around the city. For instance, you can enjoy a fabulous tasting in an 18th-century cellar. Or perhaps you want to go a step beyond, enjoying the so-called 'wine route', which will take you along the best sights of Burgundy.
Don't worry, there's also a space for those of you who prefer a pint of beer over a glass of red. France and Spain are not necessarily known for their breweries, but that doesn't mean there isn't plenty of quality beer to be found. In fact, this nifty pint guide provides a Tour de la bière, giving you the chance to follow the athletes with a pint in hand. 
Cycling Through History and Art
France offers fantastic opportunities to explore the country's rich history by bike. For example, in Arles and Saint-Rémy-de-Provence you can explore the areas that inspired van Gogh. In Normandy, you can follow the impressionists, with the area offering contrasts in light, atmosphere, and landscape. The picture-perfect postcard villages will delight those with an Instagram account.
For those who enjoy history, crossing the Cotentin area will take you through the beaches of D-Day to the Bayeux tapestry and the awe-inspiring Mont Saint Michel. The Norman roads in this region are particularly friendly to those who prefer a quiet and generally safe route.
Tour de France Park + Ride
What makes the Tour de France great: lots of people want to watch the race, fantastic atmosphere. What makes it frustrating: lots of people want to watch the race. It's a double-edged sword! 
To combine cycling with taking the stress out of watching the tour, we recommend parking/staying approximately 15-30km away from the place you actually want to sit and watch.
This means you'll get some miles in your legs, beautiful scenery on your bike, and all the stress about road closures and busy traffic will dissipate. Top tip: go early, as roads may be completely shut off before the athletes arrive.
Our Suggested Do's and Don'ts
If you've never been to France or Spain, we have a selection of Do's and Don'ts that will help make your trip run as smoothly as possible. We hope!
Do's:
Talk to the locals! French people have an unfair reputation, ignore it. Strike up a conversation with the locals and you'll not only get great chat, but useful tips for your journey.
Bring your own bike if you can. Or if not, figure out the details of your rental in advance. You want a bike that will be with you for plenty of miles, so pick accordingly.
Plan your meals. Food near the viewing areas will be expensive. Load up on cheese and baguettes, like the locals!
Do everything early. For the most popular spots, fans will arrive early in the morning. It's also a good idea to avoid potential road closures. 
Don'ts:
Don't expect perfection. You can plan for the second, but unexpected things will happen. Take road closures on the chin and enjoy your days on the tour.
Don't forget to take a step back from the racing to enjoy the beautiful vistas, gorgeous food, and famous wines.
Don't be cheap when it comes to your cell service. Load up on plenty of data and download offline maps in advance. In the mountain stages in particular, service can be patchy.
Before we leave you, remember to put in plenty of time in the planning and research of your trip, especially if you're planning on staying near the major stages of the tour. It can not only get very busy, but also ridiculously expensive.
But even if you're priced out of Bilbao or Paris, don't despair. These are big countries, and you'll find plenty to do along other parts of the route. Whatever you decide, it'll be a holiday to remember.