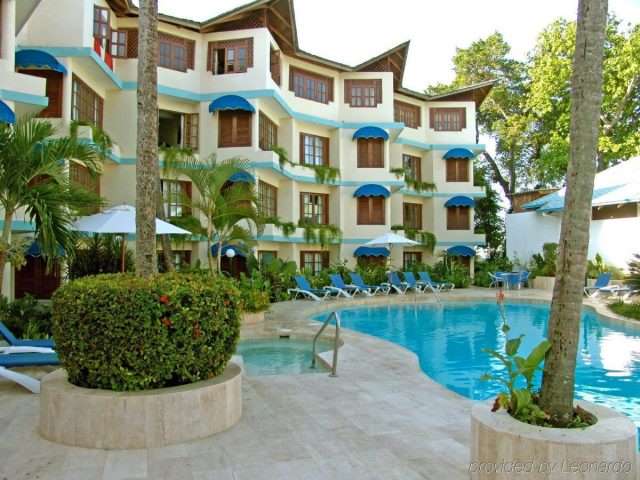 Sosua is a hidden gem located on the Atlantic Ocean side of the Dominican Republic, approximately 20 kilometers from Puerto Plata. Sosua is becoming a very fashionable tourist destination with its undeniably stunning bay, sandy beaches and spectacular off shore coral reefs. Sosua by the Sea Boutique Beach Resort can be found on the stunning white beaches of the Sosua shore in the heart of the village. This boutique property is quaint enough to be romantic and intimate and yet large enough to offer all the comforts that a discerning traveler expects in a world class hotel in the Caribbean.
Sosua by the Sea Boutique Beach Resort has 91 guest rooms including 30 standard suites, 58 studio rooms, and 3 deluxe suites. All hotel rooms have modern conveniences including telephone, cable television, full bathroom, safety deposit box, air conditioning and mini fridge. Deluxe suites have a separate living area and bedroom and a balcony with spectacular views to the Caribbean Sea.
For vacationers and holidaymakers looking for more than just a stretch of beach to lay a towel, arrangements can be made for canyon exploration, cascading, golf, scuba diving, snorkeling, hiking, horseback riding, kayaking, mountain biking, whale watching and a plethora of other activities, arranged by the knowledgeable staff at Sosua by the Sea.
Sosua by the Sea Boutique Beach Resort consistently excels in providing exemplary guest services in a peaceful tropical setting. Sosua by the Sea is truly one of the finest hotel properties on the Sosua beach.