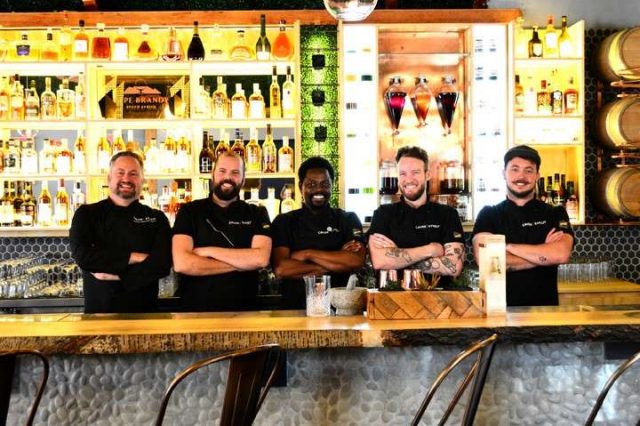 CAPE TOWN'S cocktail scene is getting a shake-up this Spring with the opening of a brand-new home for pioneering cocktail kitchen CAUSE|EFFECT.
The brainchild of award-winning mixologist Kurt Schlechter, CAUSE|EFFECT, now known as CAUSE|EFFECT Cocktail Kitchen & Cape Brandy Bar, has created a stir in the Mother City since opening in late-2017, winning 'Cocktail Bar of the Year' at the prestigious Bartending Accolades & Recognition Awards 2019. Now in new larger premises in the bustling V&A Waterfront, CAUSE|EFFECT is set to bring its memorable menu of Cape-inspired cocktail experiences to a wider audience.
"Our previous space was always just a stepping stone to something bigger, so this is CAUSE|EFFECT version 2.0," chuckles Schlechter. "We're bigger and badder. We've added some cool new features that will assist us do what we're great at, which is telling stories through our cocktails."
Those stories are inspired by Cape Town, channelling the mountain, oceans, fynbos and vineyards into an energetic menu of inventive cocktail creations.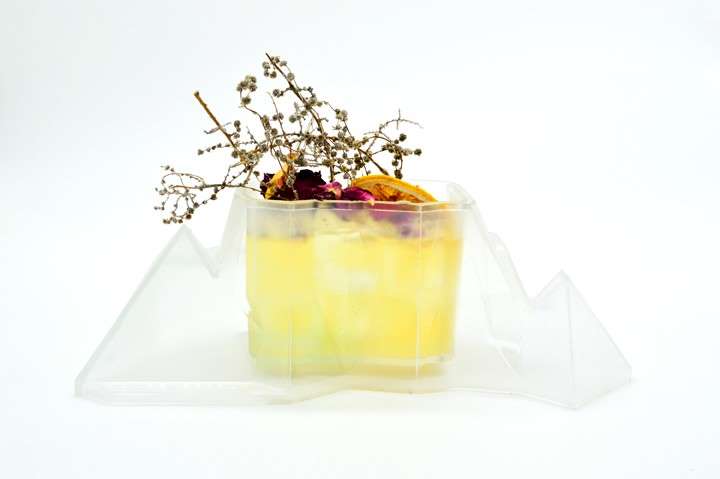 But before anyone takes their first sip they'll notice those stories echoed in the décor of CAUSE|EFFECT's new home, where copper stools and hefty wooden tables create a stylish yet understated cocktail space. Lush artificial foliage clings to the ceiling, a rustling reminder of the fynbos that finds its way into many of the cocktails. The stone-clad bar is a memory of the Cape shoreline. The copper-hued ventilation ducts a hint at the copper pot stills that created the Cape brandies that grace the shelves at the bar.
It's behind the hefty oak bar counter where the magic happens. Here a solera system of barrels age Old Fashioneds and Boulevardiers, while apothecary style jars of herbs, spices and ingredients create a mixologist's playground of flavours.
"We make all our own bitters, our own tinctures. We make our own vermouth, our own kombucha. We make all our own cordials. We make everything from scratch," says Schlechter.
Schlechter finds particular inspiration in the floral cornucopia of the Cape, a passion immediately evident in the etching of Leonotis leonurus – a.k.a wild dagga – on the glass doors, and the bundles of fynbos strung up above the bar.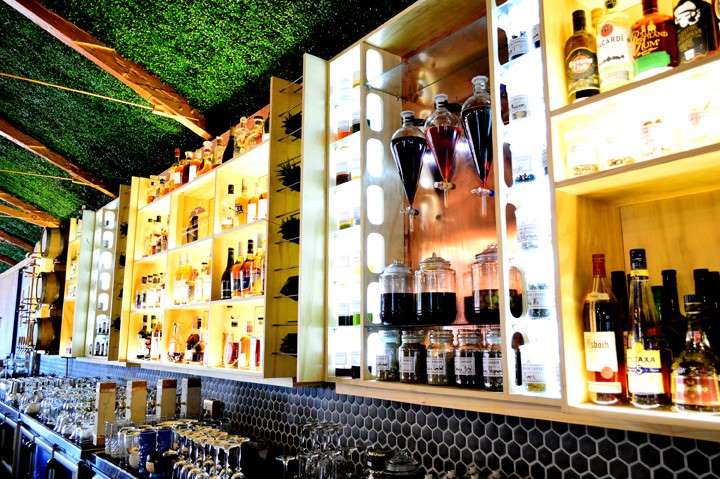 "We're obsessed with fynbos and what it can bring to the world of cocktails," says Schlechter, who uses Leonotis leonorus (lion's tail) as a bittering agent, and infuses Spekboom (Portulacaria Afra) into vermouth.
Perhaps most memorable is the Nitro Martini, where customers select their own fynbos blend from the bundles strung above the bar. These are frozen in liquid nitrogen and infused into a Cape-inspired martini of vodka and Caperitif. All of the fynbos used at CAUSE|EFFECT is also sustainably farmed on the southern Cape coastline and in the Breedekloof valley.
Schlechter is also passionate about premium pot still brandy from local Cape distilleries, and CAUSE|EFFECT has partnered with industry collective, the Cape Brandy Guild, to offer more than 60 handcrafted brandies.
"I've always been in love with our Cape pot still brandies and I'm learning more and more about just how incredible it is in cocktails. We want people to drink potstill brandy and understand the complexity and quality of the incredible brandies we produce here in South Africa," adds Schlechter, who has secured an off-consumption liquor licence to offer a remarkable collection of premium potstill brandies for sale from the bar.
Whether it's from a potstill or indigenous pelargonium, the spectrum of African flavours on the new CAUSE|EFFECT menu is nothing short of remarkable. In the 'Tree Of Life' you'll find baobab and cardamom bitters. In the CAUSE|EFFECT Margarita the sea salt is infused with lemon pelargonium. Buchu blends with dry vermouth and prosecco to add local flair to the Spritz Service.
The light and refreshing cocktails in the Spritz Service form part of the Aperitif section of the CAUSE|EFFECT menu.
"I've always seen CAUSE|EFFECT as a three-course experience. You should start with an Aperitif spritz drink, which is made with local and Italian vermouth. The main course is the Experiential cocktails, and to finish you look to a Vintage, Classic or Dessert cocktail. That approach has never changed."
But even that three-course journey only scrapes the surface of Schlechter's inventive cocktail menu. For cocktail connoisseurs there are the Sensorial Drinks such as Richie The Rainbow Sparkle Unicorn, the Mouth Amusers including Kiff Pink Gin and Vermouth Slammer, and The Golden Age offering of brandy-focused Cape Flip. Feeling adventurous? The Karoo Oyster Large comes with an egg yolk, Cape brandy Worcestershire Sauce and apple cider vinegar.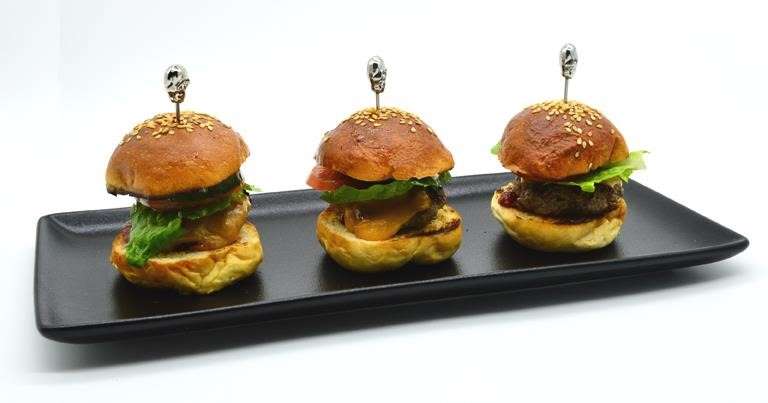 Alongside the drinks menu will be a selection of platters and small plates created to complement the cocktails. Think prawn toasts and sliders, generous platters of cheese, Coppa and Parma ham.
Truly curious cocktail fans will also want to book a seat in the innovative Schweppes Bartender's Lab. Seating just six guests at a time, the Lab will see a dedicated bartender create a selection of genre-busting bespoke cocktails, each paired with small plates.
"It's like a chef's table, a bar within a bar," explains Schlechter. "There are so many techniques we have created and perfected over the years, we can't squeeze them all into a single menu, so the Lab is a space for our bartenders to express their creativity in liquid form."
From the immersive ingredients to the two-metre ice-ball rollercoaster, CAUSE|EFFECT is undoubtedly about celebrating creativity in all its playful guises.
"We're burning, freezing, solidifying, dusting, grating, atomising, spraying… there are so many things going on in this bar!" enthuses Schlechter. "We're an experiential cocktail kitchen, so we want you to have an experience. We want people to come and see the magic we're creating."
CAUSE|EFFECT Cocktail Kitchen and Cape Brandy Bar is located at The Rocket Shed, 280 Dock Rd, Victoria & Alfred Waterfront, Cape Town.