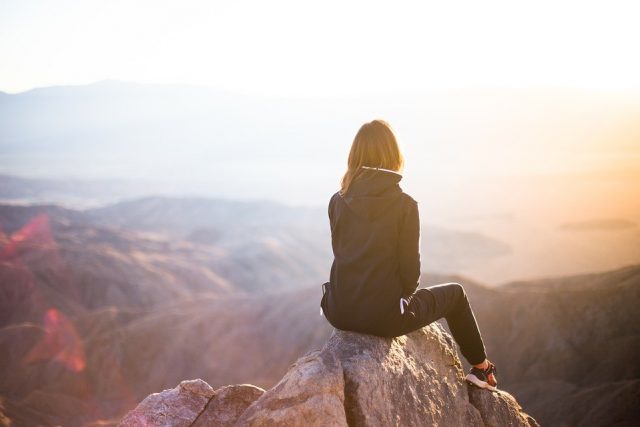 There are many reasons why you should travel solo, from having the freedom to make your own decisions during the entire trip to not having to co-ordinate with everyone else's interests. Many destinations offer ease more than others when it comes to transportation and also offer lots more activities and adventures in relatively safe environments – which make them perfect for your solo travel adventure. To help you decide where to take that brave risk of exploring alone, the experts at Baltic Travel Company have rounded up some of the most solo-friendly locations situated around the world to consider for your trip.
1) Chile
This country is one of South America's safest. It is home to the best landscapes as well as delicious wines and culinary experiences. Chileans don't commonly speak English, so it is advised to dust off your old Spanish notebook before you embark on the adventure – but they are all super friendly. Popular places include the popular hiking spot Torres del Paine W Circuit which is located in Patagonia and the remote Atacama Desert in the North.
2) Japan
Japan is an ideal place for solo travel as it has low crime rates and the locals are both kind and respectful to tourists. It is also a breeze to get around as the country is home to fast bullet trains which you can enjoy by buying a rail pass. If you want to immerse yourself into the real culture, then it is a must to spend a night in a traditional ryokan in which you can sleep on a tatami mat and enjoy a typical Japanese breakfast.
3) Australia
Australia has been previously named the world's safest country for women which is why it is so popular amongst solo female travelers. Australia is a country that can be appreciated by everyone, it is home to many wonderful landscapes which range from the famous Sydney skyline to the vibrant Great Barrier Reef, there is nothing there which won't become a treasured memory. There is also a famous backpacker trail of hostels in which you can meet similar solo travelers. The language is English so won't have trouble communicating with the locals.
4) Canada
The crime rate of Canada is low and has dropped down even further over the past decade which makes it more appealing as a solo travel location. You can park yourself into a cosmopolitan city like Vancouver or Montreal to gain a focused view on nightlife or museums and with the locals speaking English, you won't be lost in translation.
5) Iceland
Travelers will be safe on this remote island; it is known for waterfalls and volcanic landscapes. Many Icelander locals speak a basic amount of English, so this proves no difficulties. The country's largest city, Reykjavik, is more than a giant metropolis but instead more like a large town.
6) Denmark
Denmark is a perfect location for solo travelers. The majority of locals speak English and are very happy to help tourists find their way around. It has been listed on some of the world's happiest and safest countries lists due to the life quality of the residents. If you are a History fan, then you will love the Viking ruins and medieval castles. There are miles of bike paths which cross all over the country so if you are a fan of the outdoors then this could be one for you.
7) New Zealand
If you love hiking, abseiling and mountain biking then New Zealand will be your new stomping ground. It is said to be one of the world's most relaxing places to travel and the country is filled with friendly locals who are happy to help. There are many adventures which you can take part in, from the country's Great Walks to Kayaking around Cathedral Cove – there is something for everyone.