This holiday season, Canadian warm weather seekers can visit Santa in the South Pacific as they trade in a traditional 'white Christmas' and cold winter for the pristine white sand beaches and serene waters of the island nation of Fiji. Starting November 25, Canadians can replace their winter blues with the warmth of the 'Bula' spirit by way of Fiji Airways, which recently announced new direct flight service from Vancouver to Nadi, Fiji.
With an easy 11-hour nonstop flight from Vancouver to Nadi Intl' Airport, Canadian travelers can be assured that the warm embrace of a South Pacific getaway is just the ticket for a long-awaited family getaway and holiday escape. 
For those in search of a refreshing escape far from the maddening crowds that offer one-of-a-kind immersive experiences, look no further than a luxury all-inclusive holiday at VOMO Island Fiji & Wakaya Club & Spa.
World-Class Beachfront Accommodations & Once-in-a-Lifetime Ocean Adventures at VOMO Island Fiji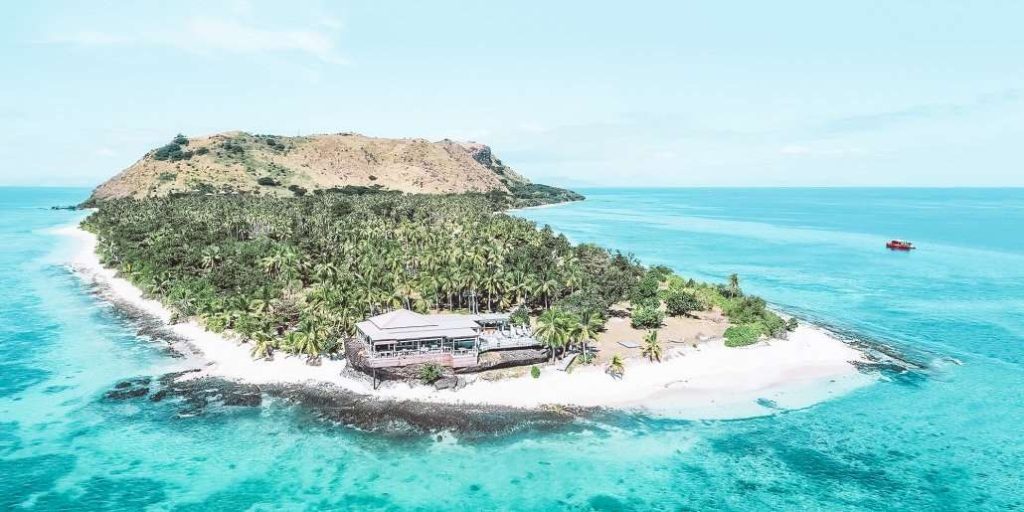 VOMO Island Fiji offers an idyllic all-inclusive luxury escape for travelers that crave an effortless vacation experience that awakens the soul. Overlooking the Yasawa Islands, VOMO's largest private residence, Reef House, officially debuts this November 2022. Designed by Architecture Building Culture's Co-Founder Mark Richie, Reef House is a five-bedroom luxury masterpiece and Fiji's most architecturally advanced and luxurious vacation destination for up to 10 people of any age. 
Guests can partake in endless water activities including paddle boarding or kayaking on the crystal waters of VOMO's surrounding reef. The resort's tranquil waters are home to curious sea turtles, most active in the early morning. Take advantage of the calm, clear waters to spot amazing marine life and corals while you circumnavigate the island. Additionally, for those looking for an exceptional surfing experience, VOMO offers transfer service to legendary surf destinations, Cloudbreak and Swimming Pools. With availability of only 4 people per day, couples can enjoy a semi-private half day surf adventure leaving early in the morning to capture the best surf conditions, with refreshments and snacks onboard.
Panoramic Ocean View Suites & an Authentic Fijian Culinary Program at Wakaya Club & Spa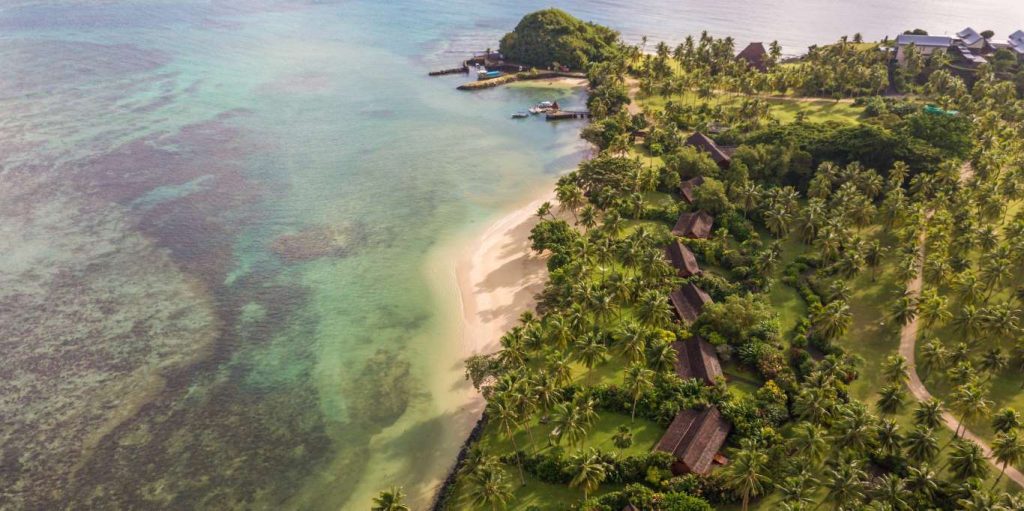 Located on an exclusive part of a private island in the Lomaiviti Group, Wakaya Club & Spa offers a picture-perfect island respite with accommodations for up to 28 guests at any time. Comprised of 10 free-standing waterfront Fijian cottage suites or bures (pronounced boo-rays), Wakaya's biggest luxury is privacy. Most notably, VALE O (house in the clouds), a 12,000 square foot three-bedroom villa, is situated atop a 16-acre estate with stunning panoramic ocean views and comes replete with its own chauffeur, chef, full-service staff, tennis court, and pool.
Wakaya's culinary program is helmed by acclaimed Chef Marielle Hajj, a Lebanese-born chef with roots in Mexico City that has worked in award-winning kitchens globally, including Alain Ducasse & Daniel Boulud. Chef Hajj features her own take on South Pacific culinary traditions with a farm-to-table cuisine that blends her Mexican and Mediterranean background. With an on-site farm producing micro-greens, herbs, eggplant, Chinese cabbage, avocados, kumquats, pineapples, papayas, soursop, guava, Fijian ginger and more, Chef Hajj & her team forage for the freshest island ingredients daily, allowing guests to join her to learn about the magic of Fiji's ingredients