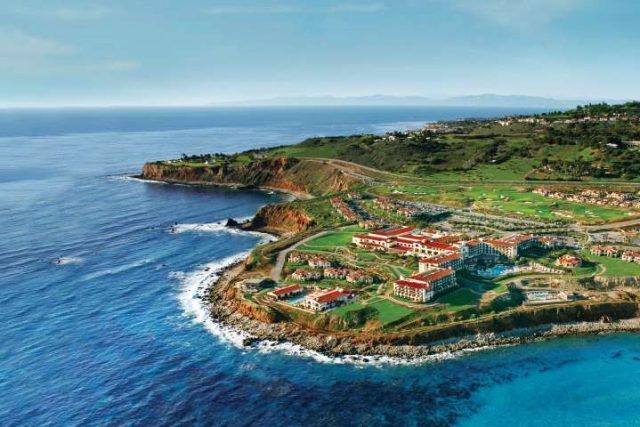 Terranea Resort invites guests to indulge this Valentine's Day with a coastal retreat situated on the 102-acre oasis of the Palos Verdes Peninsula. Take aim with Cupid's arrow during couple's archery lessons, enjoy award-winning al fresco dining, reconnect with a secluded retreat in the resort's luxury accommodations, rejuvenate with restorative wellness at The Spa, or choose from an alluring array of gifts and experiences to create a memorable and romantic Valentine celebration throughout the month of February.
Luxurious Retreat
Guests may enjoy the ultimate romantic getaway with the Coastal Retreat, Third Night Free, or Stay & Give special packages. Celebrated for its natural beauty, the Mediterranean-inspired estate features guestrooms and suites, including spacious casitas and villas, and The Bungalows at Terranea at www.terranea.com.
Stay and Give: Throughout the month of February, Terranea is proud to highlight its partnership with local nonprofit St. Vincent Meals on Wheels, which prepares and delivers nutritious meals to homebound seniors and other vulnerable residents throughout Los Angeles. Guests are encouraged to make a donation at the time of booking or by visiting one of the dining outlets as part of the #foodislove campaign.
Coastal Retreat: Enjoy privacy and plenty of luxurious room to roam with a Southern California vacation home.
Third Night Free: Plan a Southern California vacation at Terranea and receive the third night free. Enjoy extra time to explore outdoor adventures, including whale watching, hiking, plein air painting by the sea, family activities, stand-up paddle boarding, and more.
Restorative Wellness
Overlooking the Pacific Ocean and the Palos Verdes coastline, The Spa at Terranea embraces the natural beauty and energy of its idyllic setting to create a transformative experience for body, mind and spirit. Designed by the foremost experts in wellness and restorative therapy, this serene oasis provides oceanfront relaxation. Fitness classes are also available, in addition to the oceanfront Spa Pool.
For more information, please visit the website.