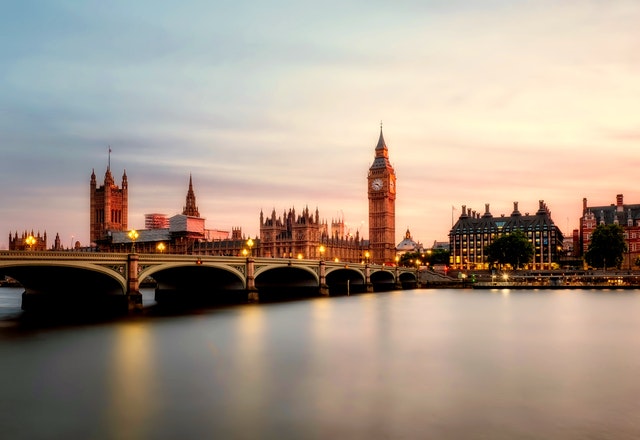 To a lot of people, the UK is one of the most spectacular countries in the world because it's loaded with wonderful cities and enchanting beach towns where you are able to just sit back, relax and enjoy the enthralling landscapes.
Even though many adore the United Kingdom, there are always those who associate this country only with rain, gloomy weather in general, towns that seem very depressive, pebbles, and many other things.
Well, that's only because they haven't provided themselves enough with some useful information regarding the UK's breathtaking coastline places that are currently having a renaissance, with a spectacular art scene, amazing restaurants, etc. If you're having second thoughts when it comes to visiting this island nation, then maybe you should read more about these suggestions below.
Seaside Towns In The UK You Must Visit
Dartmouth, Devon
Even though this may not be an actual seaside town, but more of a place on the banks of the River Dart, it can still be perceived as a great suggestion since it is very close to the sea. This destination is going to provide you with everything you could possibly need during your trip to the coast.
Those who would love to try out delicious seafood, who love taking long walks will simply adore this place. For instance, in Mitch Tonks, you will stumble upon some of the best restaurants in this country that serve only first-class seafood. The place that mustn't be overlooked is for sure the Seahorse where you will get the opportunity to try out a variety of different things, such as fritto misto with aioli, cuttlefish risotto, and many other yummy dishes.
Falmouth, Cornwall
Another joyful place where you will get the chance to consume delicious Cornish brews, along with tasty food. If you haven't visited this town before, then you have no idea what you're missing out on!
The first thing that comes to people's minds when they think of Falmouth is the wonderful beaches. Namely, this place is located on the south coast of Cornwall and offers various breathtaking sandy spots.
The most popular places during summer are definitely Swanpool, Gyllyngvase, Castle beaches, and Maenporth. For those of you who generally find Cornwall (and everything it offers) appealing, online you can easily run across cheap caravan holidays in Cornwall that are perfect for family trips. Now, besides the stunning beach, what else does this town have?
If you're an avid nature lover, then you will certainly be blown away by sub-tropical gardens, along with outstanding parks. Those who have been there, normally recommend Glendurgan Garden and Trebah Garden if you're interested in seeing colorful floral displays and sub-tropical plants. Each of these gardens comes with a private beach where you can forget all your troubles and just relax.
Deal, Kent
If you're looking for an escape from everyday worries and stress, then this is a destination that must definitely be included. Namely, the Deal beach is filled with wonderful hotels and is just a few minutes away from the Old Town.
In the past couple of years, the lovely pier has been renovated with an ice cream stall, numerous cozy cafes, and coffee stall, hence, it is easy to enjoy both a tasty meal and a spectacular sea view.
Tourists that love to shop as well, can go straight to the Old Town where they will get the opportunity to see bric-a-brac stores, independent shops, period jewelry, furniture, and many other interesting places.
Mablethorpe, Lincolnshire
A lovely town placed in the north of England offers a long sandy beach, a promenade, and a theme park. Besides these attractions, you can also pay a visit to the various splendid places where you will be able to taste famous British fish and chips and enjoy the staple.
Furthermore, nature lovers can also see a seal sanctuary that represents a real spectacle intended for families.
Durdle Door, Dorset
Unlike many places that were listed in this article, this town is anything but a hidden gem. On the contrary. In the past couple of years, it has become insanely popular mostly because of its breathtaking beaches.
One of the most impressive things you'll see in Durdle Door is the impeccable arch. Those who have seen it cannot believe that something like this was "made" by nature and not by people. It is placed on the widely-known Jurassic Coast where you will stumble upon some of the most spectacular sceneries in the United Kingdom.
Another great thing about this wonderful town is that it offers gorgeous walking routes. If you decide to visit Durdle Door, you will get the opportunity to wander the cliff tops and enjoy spectacular panoramic views. All in all, this place is perfect for avid landscape lovers and those who love taking amazing pictures (and posting them to their Instagram account, of course).
Brighton, England
This is for sure one of the most popular seaside places in England that carries an unforgettable vibe. The biggest attraction in Brighton is surely the pier that is loaded with different forms of entertainment, such as restaurants, pubs, casinos, cafes, the Ferris Wheel, and carousels.
Brighton Pear is definitely something you should visit since (as we stated above) it is one of the most famous places in England and at the same time the oldest.
Morecambe, Lancashire
This seaside town is surrounded by numerous breathtaking villages and lovely towns. It was the birthplace of one of the most popular comedians in the world, Eric Morecambe and if you decide to pay this place a visit, you will be able to see his statue on the promenade.
Namely, it was unveiled more than twenty years ago, by the Queen and is for sure one of the most photographed attractions in the United Kingdom. If you're a huge music lover, then you should definitely go to The Platform where you'll be able to enjoy different musical genres, such as blues, jazz, folk, and many others.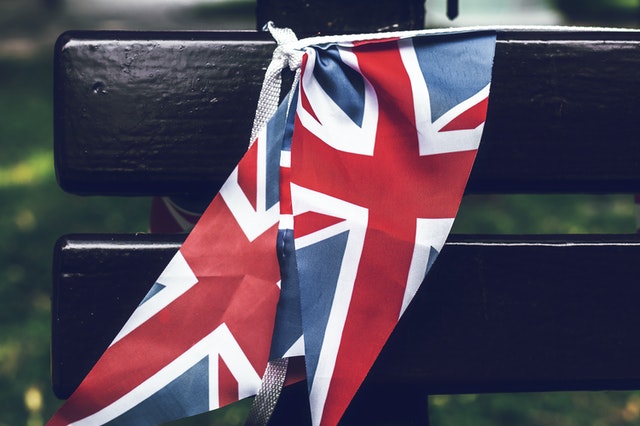 Maybe the UK doesn't have beaches that are as majestic as the ones you can find in the Maldives, for instance, but it definitely doesn't mean that it doesn't have a wonderful coastline. If you decide to give these seaside towns a chance, you will see how many hidden gems they truly have.