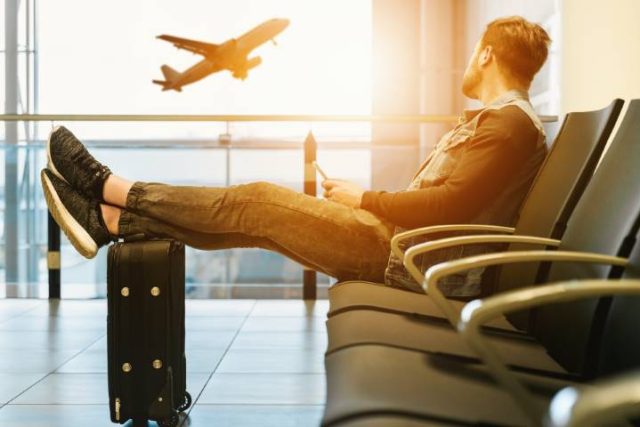 Traveling is a great way to explore new places and see the world, but it can also be expensive. It helps you destress and relax. You'd need to move from one place to another which costs money, eat, buy souvenirs, shop, tour, and do so many other necessary things. If you're not careful, you can quickly run through your budget and end up broke by the time you return home. Many people have a hard time planning their budgets when they are going to be traveling in the near future. This article will provide you with some tips on how to properly plan your budget so that you can have a great time without worrying too much.
Estimate How Much You'd Need For The Trip
The first thing you need to do is estimate how much money you will need for the entire trip. This includes airfare, lodging, food, and other activities. You should also factor in emergencies, unexpected costs, and prepare the best credit cards for fair credit to use. Once you have a good estimate, add at least 20% to that number to make sure you have enough money. This will help It's always better to overestimate so that you have more than enough money rather than not having enough and having to cut your trip short.
Now that you know how much money you will need, it's time to start allocating that money to specific expenses. One way to do this is by creating a spreadsheet with different categories. This will help you keep track of how much money you're spending and where it's going.
When planning your budget, it's important to keep in mind the currency exchange rate. The value of your currency may be different when you are traveling, so you'll want to make sure you're accounting for that. You can use a currency converter to help you out with this.
Avoid Tourist Traps
Tourist traps are essentially places that overcharge tourists for their services. Once you see one, it's best to avoid it because they usually offer the same thing at a cheaper price somewhere else. You can easily identify them by checking out review websites or asking around. This is also recommended if you're in a situation where the person who's showing you around the place is trying to make a commission (e.g., taxi drivers).
Pack snacks instead of eating out. This will save you tons of money because food in restaurants is always more expensive. You can even pack your own meals for some parts of the trip or buy snacks from stores that are nearby hotels/hostels. When you're traveling, you'll want to save money as much as possible, and eating out is not the way to do that.
Where Can You Afford To Stay?
When you're planning for a trip, it's also important to consider where you can afford to stay. If you're traveling on a budget, then hostels are probably the cheapest option as they cost as little as $15/night in some places. You'll need to share a room with other people and sometimes even go through a lock-out time (e.g., 10 pm – 7 am).
There are some hostels that allow you to rent out your own room if you're by yourself, but it will be more expensive than shared rooms. Does the idea of staying in a hostel sound nice to you? Then, make sure to book in advance as they usually get booked up quickly because of their low prices.
If you don't mind spending a bit more, hotels are a better option. They usually start at $50/night depending on your destination and go up from there. Hotels offer more privacy and sometimes come with added amenities such as breakfast, Wi-Fi, and parking. Also be on the look out for some all inclusive ski deals 2022.
Another option is to Couchsurf. This is where you stay with locals who are willing to share their homes with travelers. This can be a great way to save money while also learning about the local culture. If Couchsurfing isn't your thing, then Airbnb is another option worth checking out.
Budget For Activities And Sightseeing
Once you have your lodging sorted out, it's time to plan for your activities and sightseeing. There are usually a lot of things to do in most places, so it's important to prioritize what you want to see and how much they cost. It's easy to get distracted by low prices that come with the activity (e.g., $20 kayaking), but that doesn't mean it's a good idea to do it.
Unless you're really strapped for cash, try and avoid activities that are too cheap. This is because they usually don't provide a great experience and are often disappointing. A better option is to find activities that cost a bit more but offer a better value.
For example, museum entrance fees usually start at $10, but many of them offer free entry days. This means you can save money by planning your trip accordingly. Another example is city tours. While some of them can be expensive, they often come with a lot of value (e.g., transportation, entrance fees, and sometimes lunch).
Create A Separate Account
It's a good idea to create a separate account specifically for your travel funds. This will help you keep track of how much money you have left and prevent you from spending it on unnecessary things. It will also make it easier to transfer money to your bank account when you return home.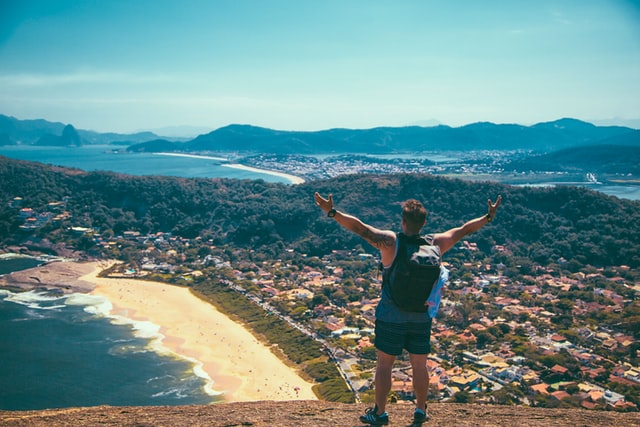 If you can, start saving up for your trip in advance. This will help lessen the burden of having to pay for everything all at once. You can set aside money each month or even each week to help you reach your goal.
Book in Advance
One of the best ways to save money is by booking flights, tours, and accommodations in advance. While you can usually find cheaper deals if you book last minute, these are often unreliable (e.g., limited options left). If you want to be sure about where you're taking your vacation, then it's recommended to book ahead.
Another way to save is by signing up for an airline's rewards program. This will give you the chance to earn free flights when you accumulate enough miles. If your credit card offers points, then it might be worth signing up for one of them as well. Some credit cards even offer discounts for using them to book travel through their website.
If you're setting off on a long-awaited vacation soon, it's probably time to start planning your budget. Regardless of whether you're looking for the cheapest flights or need accommodation and transport costs factored in, we've shared some advice that should help make this process easier.