HOW TO SEE THE MENINAS
The Spanish capital is famous as an art-lovers paradise and this November will see the streets of Madrid come to life with the spectacular outdoor art exhibition: The Meninas Art Gallery.  The stunning showcase is inspired by the iconic Velazquez painting, Las Meninas, which hangs in the city's famous Prado Museum.  The painting's iconic "meninas" – meaning "maid of honour" – have been reinterpreted into a series of over 80 beautiful outdoor installations positioned around the city.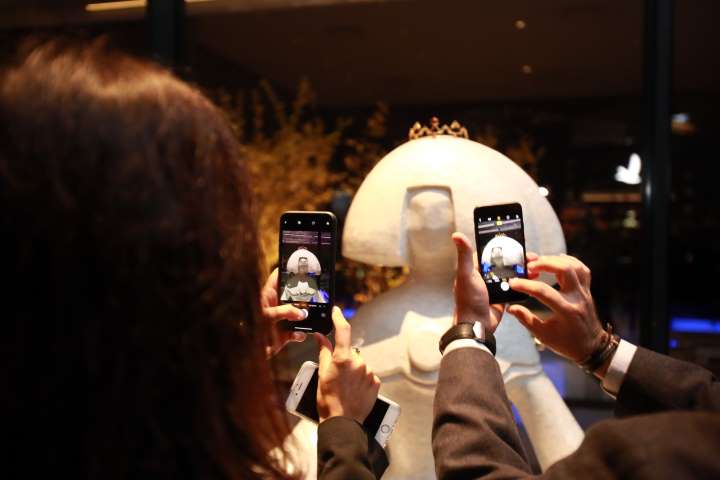 The artwork on the iconic Meninas have been designed by notable Spanish figures including actors, designers, celebrities, athletes and artists. This includes the likes of Rafael Nadal, Rosana, Dani Rovira, Ouka Leele, Samantha Vallejo-Nájera, María Pombo and Quique Dacosta. Each meninas has a different theme, with one even celebrating the 25th anniversary of the TV series Friends, placed next to an imitation of the well-known Central Perk sofa.
Each 1.80-metre-tall figure encourages art lovers and locals to explore the Spanish capital to see the stunning pieces. And every sculpture has a QR code which can be scanned with any mobile device which then explains the concept of the work as well as introducing the maid virtually.
WHERE TO STAY
BLESS Collection Hotels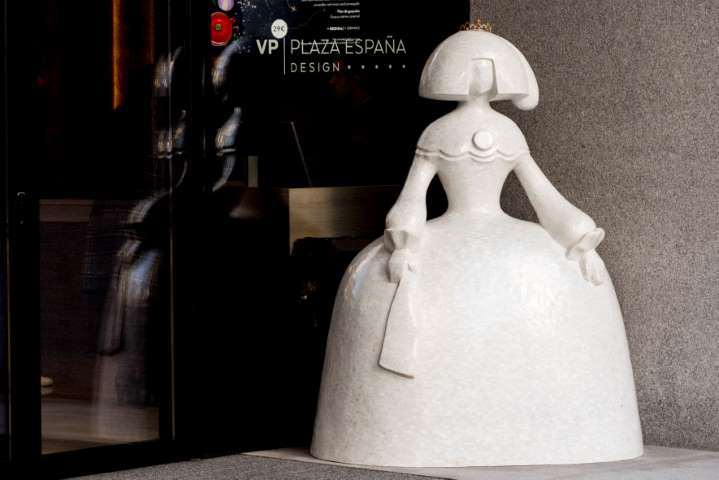 A number of the Meninas are situated on Calle de Velázquez within the city's fashionable Salamanca district, making the new BLESS Hotel Madrid the perfect spot to stay in the heart of the art.  The stylish hotel is also footsteps from the famous Prado Museum so guests can visit the original Velazquez painting to see the original point of inspiration.  The stylish hotel offers 111 rooms, rooftop pool, bowling alley, spa and gym.  BLESS Collection Hotels is dedicated to the concept of Hedonist Luxury and offers a non-stop cultural agenda from art and culture to fashion and gastronomy. 
VP Plaza Espana Design 5*
As part of the exhibition, the luxury hotel VP Plaza España Design 5* will be home to the 'Menina Lustre de Mar' which is considered the most valuable and exclusive of the Menina in the collection. Made with precious stones, gems and diamonds – the detailed piece took several months to complete due to the meticulous elaboration process it required.  The exclusive piece is located on the 12th floor at VP Plaza España Design 5*'s Ginkgo Sky Bar & Restaurant, it's the perfect place to stay to appreciate this unique public art.