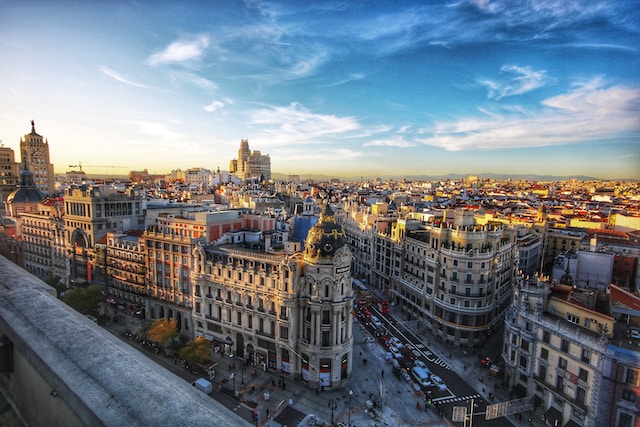 Summer is peak season for travel to Europe and Madrid, Spain continues to build a reputation as the continents new luxury capital. With travelers searching for new experiences, there's no better destination to choose than the Spanish capital, where visitors can immerse themselves in all types of activities like gastronomy, culture, luxury shopping, and more. Whether you're traveling from the West Coast, East Coast, Midwest, or Canada, there's many direct routes that will bring you to your perfect summer vacation in the Spanish capital.
How to Get There
The Adolfo Suarez Madrid-Barajas International Airport is one of the best connected in Europe, with over 70 million passengers arriving every year and offering direct flights to Madrid from 186 cities and 68 countries. From the United States, Americans can count on nine reputable airlines—including American Airlines, Delta Airlines, Iberia Airlines, and Air Europa—who offer non-stop flights to Madrid from Miami, New York City, Newark, Dallas, Atlanta, Charlotte, Philadelphia, Boston, Chicago, and Los Angeles. Direct flights to the Spanish capital are also available to Canadian travelers from Toronto and Montreal.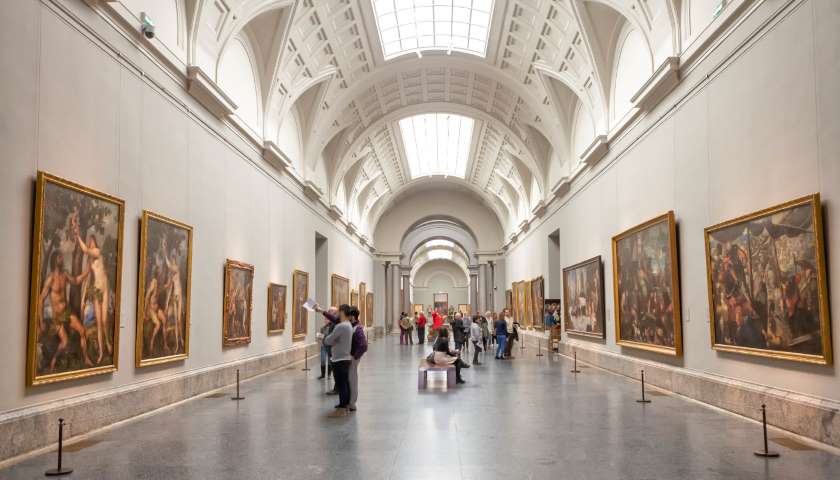 What to Do
Travelers visiting Madrid have endless array of activities to explore the city. Culture lovers will delight at the newest UNESCO World Heritage Site of the city, the Landscape of Light—where travelers can stroll along the first of Europe's tree-lined promenades, visit world-famous museums, discover iconic monuments such as Puerta de Alcala, or sit quietly in the gardens surrounding the Palacio de Cristal. Visitors can also explore the wide variety of museums to visit, from the classic Prado Museum and National Center of Art Reina Sofia—both of which make up part of the Landscape of Light— to the lesser known but equally impressive Liria Palace and Sorolla Museum.
Foodies will also beam at the city's mouthwatering gastronomy at every corner, at the forefront of innovation and creativity. Madrid boasts 22 Michelin star restaurants, among them, Diverxo—whose chef, David Muñoz was selected by Best Chef Awards 2022 for offering the most unique food experience at international level. In addition to the high-end restaurants, the city also offers travelers the opportunity to indulge themselves with delicious tapas in century old taverns, and a wide range of food markets where they can taste the local products while enjoying a glass of wine like the Mercado de San Miguel, Mercado de San Anton, Mercado de la Paz, and many more. Shoppers will feel right at home in the Spanish capital, where they'll be surrounded by the world's chicest brands. Luxury done right is found in the Salamanca neighbourhood, where visitors will come across high-end designer boutiques such as Chanel, Gucci, and Tom Ford, alongside well-known Spanish names like Loewe and Adolfo Dominguez. Madrid is also known for its unique artisanal accessories, like the handcraft lather bags that can be found in the heart of the historic district at Lepanto store.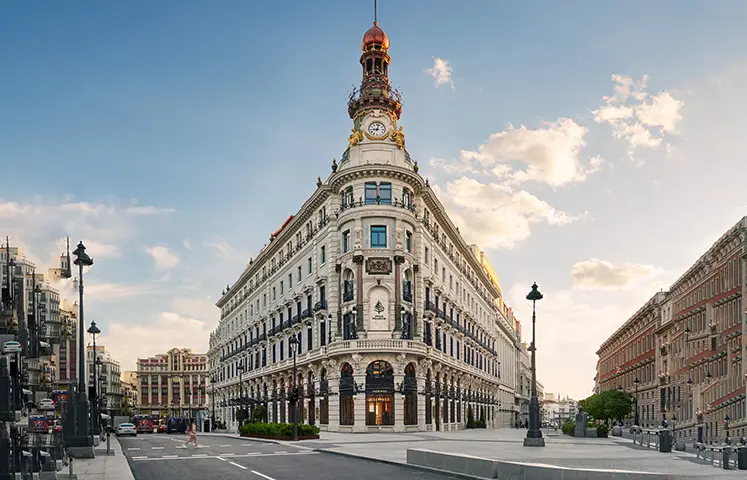 Where to Stay
Several of the world's top hotel chains have decided they want a front-row seat to the momentum in Spain's thriving capital, with few major international luxury hotel brands expanding to the capital including the Mandarin Oriental Ritz, Madrid, the Four Seasons Hotel Madrid, and the Rosewood Villa Magna. Most recently, Madrid welcomed the arrival of the UMusic Hotel Madrid in December and The Madrid Edition by Marriott International in April of 2022. Also newly in the mix is the JW Marriott Hotel Madrid, which opened its doors less than a month ago in Plaza Canalejas.
No matter where you're coming from or what you're looking to do, Madrid is the perfect destination for every type of travel. For more information on these museums, and many more, please visit www.esmadrid.com/en.