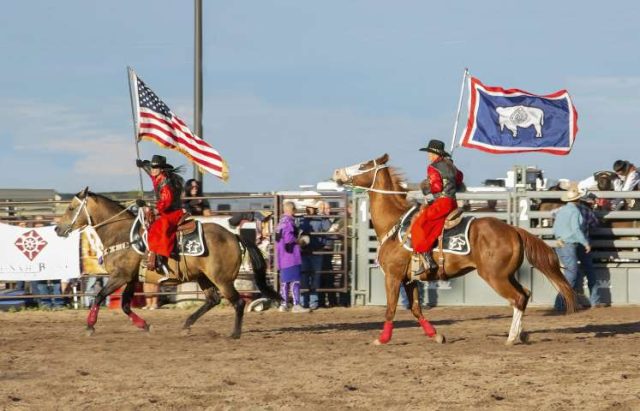 Located in the nation's rodeo capital, Cheyenne, WY is honoring its authentic western roots with the 2023 Hell on Wheels Rodeo & Chuck Wagon Dinner Series. Held on various dates, throughout this summer these events capture the essence of the American West with local rodeo talent, making visitors feel like a modern-day cowboy or cowgirl.
A beloved summer tradition, come celebrate the West's favorite sport under a famous Wyoming sunset with a homegrown rodeo by some of the state's finest competitors – consider it the 'Friday Night Lights' of rodeo. Located in the Archer Rodeo Arena, a variety of events will be showcased for both men and women including bareback and saddle bronc riding, tie down and team roping, breakaways, steer wrestling, barrel racing, bull riding and more. In an open rodeo format, winners of these fierce competitions will receive cash prizes from the $68.2k pot.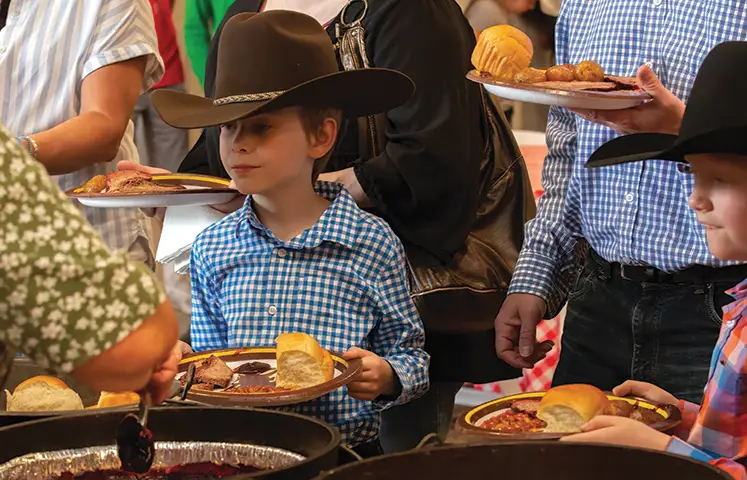 In addition to an exciting rodeo experience, Hell on Wheels also features local fare such as brisket and beans, garlic roasted baby potatoes and warm cobbler slow-cooked over a fire all afternoon from award-winning 3LazyR Chuck Wagon. An essential piece of cowboy life and lore, a chuck wagon dinner is the perfect way to experience a taste of the true West in Cheyenne and an opportunity for spectators to mix and mingle with some of the competitors. Those who cannot make it to the chuck wagon dinner can enjoy the many onsite food trucks and libations offered at the rodeo.
Proud to introduce Hell on Wheels royalty, Abigail Marcott has been crowned as the first Rodeo Queen of Hell on Wheels. A graduate of South High School in Cheyenne and a student at Laramie County Community College, Marcott was chosen after a rigorous process that included horsemanship skills and knowledge, interviews, speeches and modeling. Marcott will be representing Hell on Wheels at events across the region this spring and summer.
"We are thrilled to welcome back locals and visitors alike to Hell on Wheels Rodeo & Chuck Wagon Dinner Series for its fourth annual celebration," shares Domenic Bravo, President and CEO for Visit Cheyenne. "This beloved summer series is quickly becoming the fastest growing open rodeo series in the West and an incredible time to showcase an authentic western experience for all to enjoy. Hell on Wheels is also a wonderful opportunity for travelers to visit the city and explore our great brewery scene, local restaurants, shopping, outdoors and more."
Beyond the series, travelers can explore the historic city and its modern Americana appeal. Nestled at the base of the front range of the Rocky Mountains, Cheyenne is where Wyoming starts and an ideal basecamp for those ready to discover a new western adventure. Hell on Wheels Rodeo & Chuck Wagon Dinner Series will be held June 9 & 30, July 7 & 14, August 25 and September 8. The Chuck Wagon dinner begins at 5:30 p.m. with the rodeo to follow at 7:00 p.m. and tickets can be purchased online here.