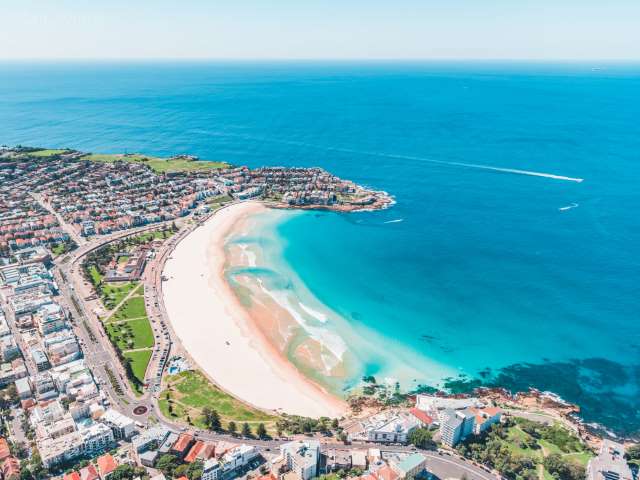 With Australian residents currently staying at home, photographer and founder of Salty Wings, Jampal Williamson has captured Sydney's most iconic and popular beaches like you've never seen them before – completely empty.
A truly once in a lifetime moment captured in a collection of awe-inspiring photographs, Jampal Williamson said, "I wanted to capture Sydney's iconic beaches in their natural, untouched state. The result revealed a collection of eerily beautiful stills. A moment in time most of us will never forget."
The suite of images show Australia's most iconic beaches – which are capable of drawing crowds in their thousands on any given day – in their most natural and surreal state.
Providing a uniquely Australian insight into the unprecedented time of Covid-19, the collection is juxtaposed with photos taken prior to self-isolation showing the stark difference between before and after Sydneysiders were encouraged to stay home.
Captured in early April from a helicopter, the beaches captured in the shoot include:
Bondi Beach
Bronte Beach
Clovelly Beach
Tamarama Beach
Coogee Beach
Gordons Bay
Manly Beach
Maroubra Beach
Photographer Jampal hopes his shots capture a positive aspect of the current situation in Australia and showcase Sydney's incredible natural beauty. Having spent the start of 2020 travelling across Australia to photograph the Eastern coastline, Jampal made the decision to self-isolate in New South Wales after his home state of Western Australia announced it was closing its state border.
A selection of the photos are now available to order as prints on the Salty Wings website with more images from the shoot scheduled to be made available in the coming week.