These three Historic House Hotels, part of the National Trust are all home to Spas housed in adapted and modified original parts of each property. Each spa offers a tranquil setting for relaxation and a range of treatments with health and beauty benefits. Spa guests can enjoy the hotel gardens and also dine in the award-winning restaurants.
Historic House Hotels and all its interest in the three Historic House Hotels became the property of the National Trust in 2008, by donation, with all profits henceforward benefiting the houses and the charity. This means that every spa break and stay at a Historic House Hotel supports the National Trust.
Hartwell House Spa – Buckinghamshire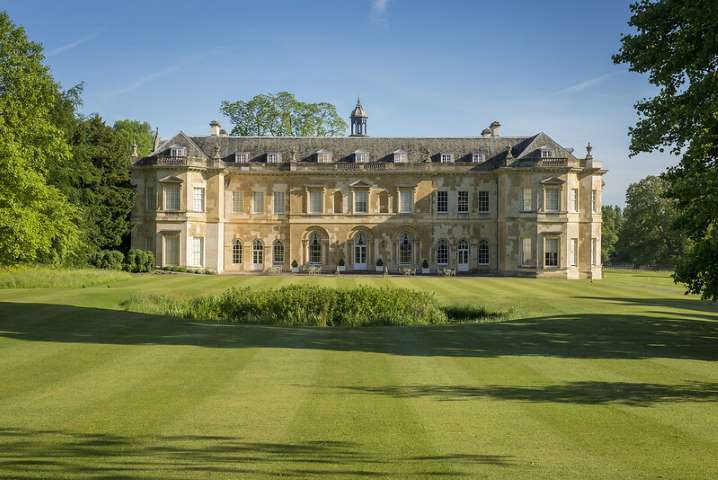 The Spa:
This spa is located within 90 acres of gardens and parkland situated within Hartwell Court. The spa features an indoor swimming pool, a Sauna, Steam Room and Spa Bath. In addition guests can also use the gymnasium and outdoor all-weather tennis courts.  If you don't have time to visit, you might consider Thermory Saunas for your home.
Spa treatments include Aromatherapy Associates facials which work to determine and care for the skins exact needs. With their therapeutic properties, the essential oil blends deliver vital nourishment to the skins deepest layers, leaving it plump, clear and radiant. All facial treatments include a relaxing scalp massage and a full facial massage to reduce muscle tension and firm facial contours.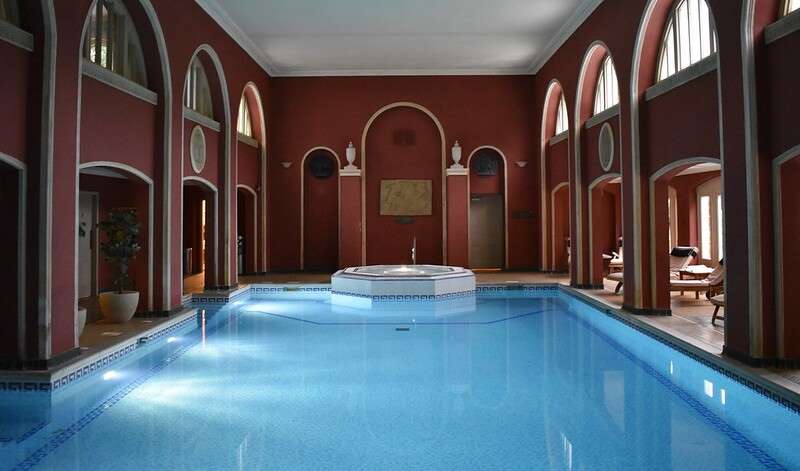 What you can do after a spa treatment?
Explore the gardens: Designed at the start of the 18th century and landscaped by a follower of Capability Brown, one Richard Woods, the gardens at Hartwell House offer guests plenty to explore. Guests can spend hours discovering the grounds which include a Gothic Tower, a Statue of Hercules, a Bridge which comprises the central arch of James Paine's Kew Bridge, Lime Avenue; a mile-long double avenue of limes and the Canal Temple home to 10,000 daffodils. A kitchen garden used by the chefs features apricot, peach, pear and plum trees.
What to eat and drink?
For a casual experience enjoy light meals and drinks in the Spa Cafe overlooking the swimming pool. In the warmer months enjoy the terrace for these meals. For a more formal experience enjoy lunch, afternoon tea and dinner daily in the 2 AA Rosette restaurant inside the main hotel.
Middlethorpe Hall Spa – York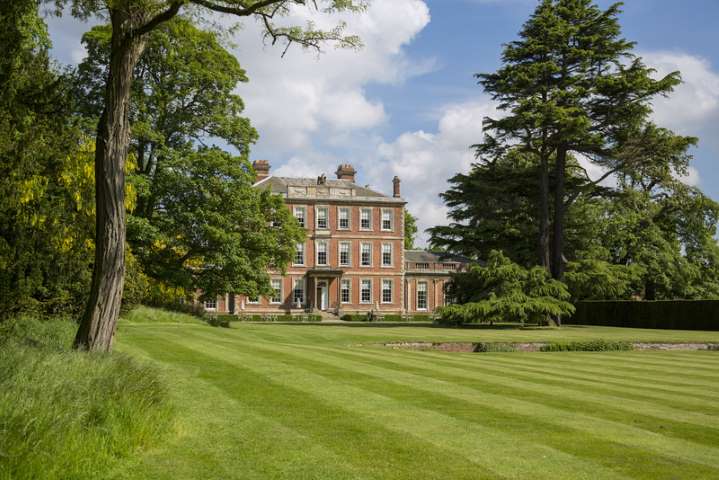 The Spa:
Hidden away in its own private garden, the Middlethorpe Spa is a boutique oasis with an outdoor private area. The spa is home to a large indoor swimming pool with views of the enclosed spa garden, a Spa Bath, a Steam Room and a Sauna.
Spa treatments include several bespoke treatments inspired by the gardens. The Yorkshire Rose Garden Ritual is an 80 minute treatment taking inspiration from Middlethorpe's award-winning gardens and their many scents. Precious essential oil of damask rose works on capillary circulation renewing the skin whilst the aroma has an expansive quality that soothes the emotions and nurtures the heart. The treatment begins with a gentle body brush exfoliation. A moisturising and softening mix of oil and cream with evening primrose oil and shea butter is smoothed over the body. Followed by a luxurious facial that also harnesses the regenerative properties of rose to nourish, soften and hydrate all skin types, especially dry, delicate and finely textured complexions.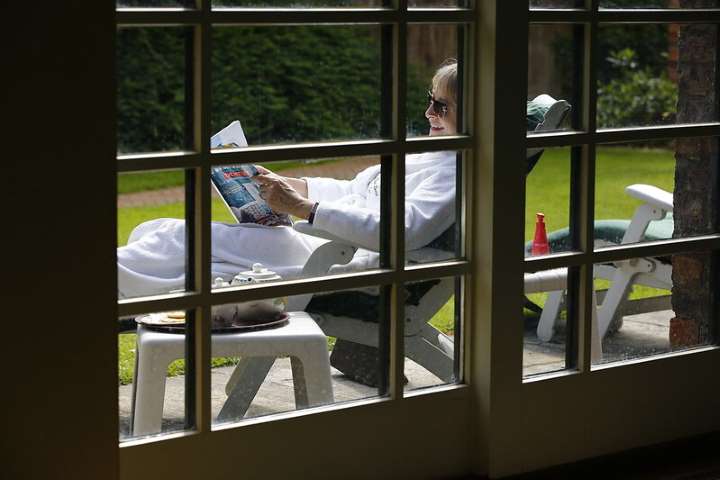 What you can do after a spa treatment?
Middlethorpe Hall is set within 20 acres of gardens and parkland, which have been extensively restored and replanted since the 1980s. Walks were re-created with urns providing eye catchers and paths allowing guests to discover wildlife including roe deer, beehives and various nesting birds around the lake.
What to eat and drink?
Afternoon Tea at Middlethorpe Hall is a long-lasting tradition enhanced with a fine selection of pastries created by long-standing Pastry Chef Paul Harrison. Both a Traditional Afternoon Tea menu and a Champagne Afternoon Tea menu are available.
Bodysgallen Hall Spa – Llandudno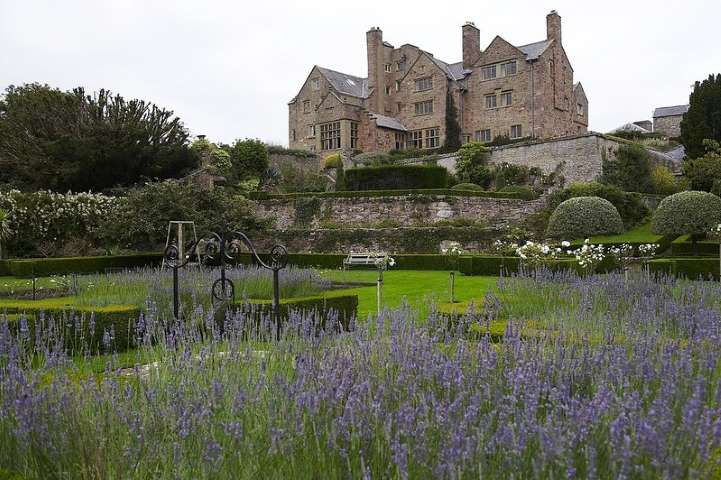 The Spa:
Bodysgallen Spa is a vast North Wales spa housing a large indoor swimming pool with Spa Bath, Sauna, Steam Room, six treatment rooms, a Club Room and Relaxation Room. The Spa Club Room and sun terrace with views towards the ruins of Deganwy Castle offers the ultimate ending to a spa treatment.
Try the Bioslimming Wrap, a paraben-free fat burning and slimming body wrap. The treatment enhances weight loss and firms and tones the skin. It eliminates toxins, boosts circulation and increases the metabolism of fat cells, reducing the appearance of stretch marks and stimulating the lymphatic system. The wrap is effective at producing visible, instant and long lasting results from the first treatment using thermo regulation to burn fat. Burns calories for two hours after application and continues working for 12 hours after treatment.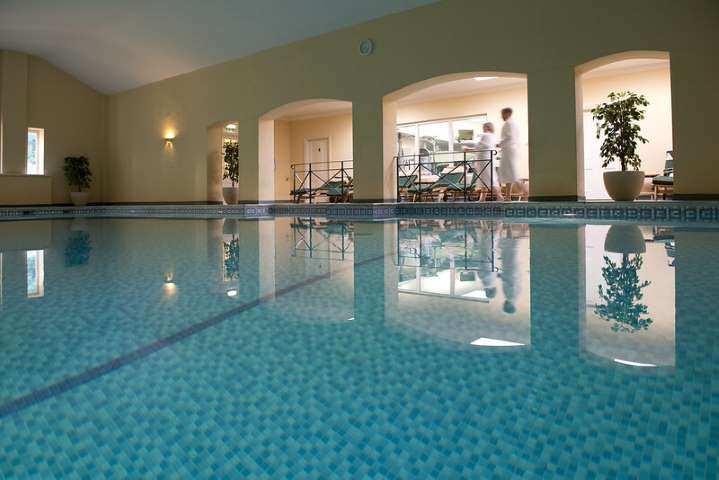 What you can do after a spa treatment?
Walk and walk in the stunning 220 acres of gardens and parkland with gorgeous views of Conwy Castle and Snowdonia in the distance. Just beside the Spa, explore the rare C17th parterre of box hedges filled with sweet smelling herbs and pond.
What to eat and drink?
After a slimming wrap guests may not want a full meal but the 3 AA Rosette restaurant offers a full vegetarian menu which features healthy dining options including ´White onion veloute, lightly poached egg, potato salad, wild garlic oil´ as a starter and ´Salt baked celeriac, caramelised shallot, King oyster mushroom, carrot puree, cheese beignet, seasonal vegetables´ as a main.