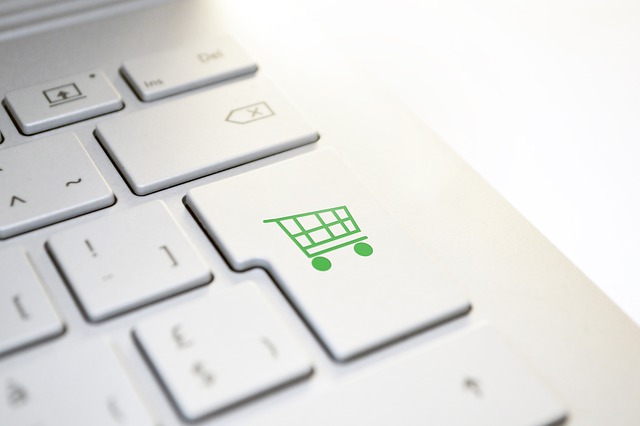 The world of international traveling has become much easier in recent years. We've got the option to jump on an economy flight and travel to new and exciting destinations, and it is simple to research the places you want to visit.
Banking is also much easier when you are on your travels. A digital revolution in the world of gambling means that we can now log in to a simple account and add money to a prepaid card, or even use an app on our phone to pay for our meals or other items while we are on our travels.
Google Pay
Google is a household name for a variety of reasons. When it comes to paying for things, Google has also become very popular, with their Google Pay system being available both on Android and a range of other devices. You can use this method for a lot of different payments. For example, there are many different Google Pay online casinos that allow you to deposit money into your account and play slot games as well as table games. Google Pay adds some extra security when it comes to casinos, but also when paying for items online and settling the bill for your meals when you are abroad.
As long as the country (and its retailers) you are traveling to supports Google Pay, then this is an option. It will use a linked credit or debit card and of course relies on your mobile data, so make sure you have considered all of the potential charges.
Google Pay is easy to install and the fact that it is so simple and straightforward makes it popular in a lot of countries.
Apple Pay
Apple Pay is similarly very helpful for those who want to make payments on the go. It is known for its excellent security and has a huge impact on payments, with over 500 million different users worldwide.
Whether you want to pay for fuel, a meal or even your hotel room, it is likely that you will find options that let you use Apple Pay.
Once again, this is linked to your bank card, so there are a lot of scenarios in which you might still have to face some form of fees. Some card providers will still charge you if you make a payment abroad, even if you have used Apple Pay. It can add an extra level of security as you need to use face or fingerprint ID to verify payments, and it reduces some of the inherent risks that may come with taking a card on your travels with you.
PayPal
PayPal is one of the oldest alternatives on the list but their specific payment options have continued to develop. It has loads of different choices in terms of how you can pay for items, and though the fees vary depending on the type of transaction and how you want to pay, it can work out as an economical way of doing things.
PayPal has a host of other benefits – it can let you hold money in an online wallet and has options for payment, including paying via QR code. For those looking to send money, there is an additional service run by PayPal called Xoom. This service is described on the PayPal site as: "Send money for bank deposit for cash pickup or delivery in 130+ countries using Xoom."
PayPal is a huge provider, which means that there are many other benefits to using it, and even options like cashback and "buy now, pay later" methods of payment. It can be one of the tools you can opt to use while on your travels.
GoCardless
Depending on where you are traveling, you may choose to use GoCardless for payments. This mainly offers account-to-account payments, so it depends on the sort of thing you want to pay for and how you wish to make the payments, but it does mean there are very limited fees.
It is an option for people in the USA, the Eurozone, Canada, Australia and New Zealand. If you are going on a cruise and will need to make payments in lots of different places (some of them not mentioned in these zones) then you might need to pair it with another possible payment method.
How we chose these payment options
How did we choose the payment options on this list? There are many different criteria that you should consider when you are choosing a payment method for your travels:
Supported countries. How many countries actually use these payment methods and options? Can you rely on them while you travel?
Fees. This is a huge part of it. It is very frustrating to have to pay fees when you are just paying for something like a meal. Some digital payment methods still take money from your bank account and this can also lead to fees being applied to your deposits.
Ease of use. It shouldn't be overly difficult to use the payment method or to set it up. The reason we turn to these kinds of methods is to try and make life a little easier while we are on our travels, and this includes convenient options such as tapping your phone to make a payment.
Supported devices. If you want to make digital payments then there is every chance that you will be using a phone, and this means you need to check that the payment method is definitely going to work with your device.
Choosing cards to use can save you money
The right card can make all the difference here. A lot of the fees that people have to pay are down to the bank rather than the actual digital payment option. This means that it is worth doing a bit of research before you go away.
There are plenty of services, such as Monzo, which allow you to make digital payments without having to worry about the fees. Monzo allows you to load money onto a prepayment card, and in many parts of the world, this can then be used to link to providers such as Apple Pay.
If you are organized enough to do this then there is every chance you can save yourself a decent sum of money while you are on your travels. A lot of people who are looking for digital payment options are doing so for extra security and so that they don't actually have to carry the card around with them, which could be a potential security risk.
Before you go on your travels, check any fees that are associated with your card and try to work out what transactions might cost you. It is possible that by switching to a different card, you can avoid some fees. Some credit cards are better than debit cards in terms of fees and protection, but it varies based on where you live and who provides your banking.
Summary – choosing the best digital payment options
Digital payments have become the norm in many countries and when you are traveling, you can absolutely use digital methods to pay. You should make sure that you have done your research regarding where you are going, and have a backup plan just in case your payment method lets you down. All of the options discussed on this list have plenty to offer to the aspiring traveler.