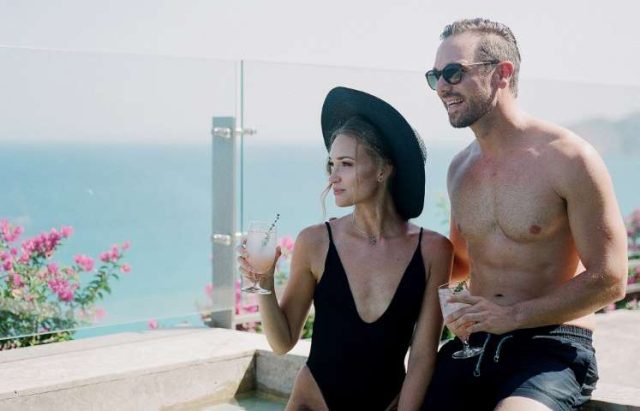 For the travel-loving couple, Valentine's Day is the perfect excuse to plan a getaway. This year ditch the flowers and chocolates and book a romantic experience that will bring memories for years to come. Whether the ideal destination is a seaside village, tropical beach paradise, secluded wilderness escape, or a wellness retreat in a renowned wine region, we've rounded up the top romantic getaways to inspire wanderlust and turn this year's Valentine's Day into a romantic trip to remember.
Fairy-tale Trip to Dubrovnik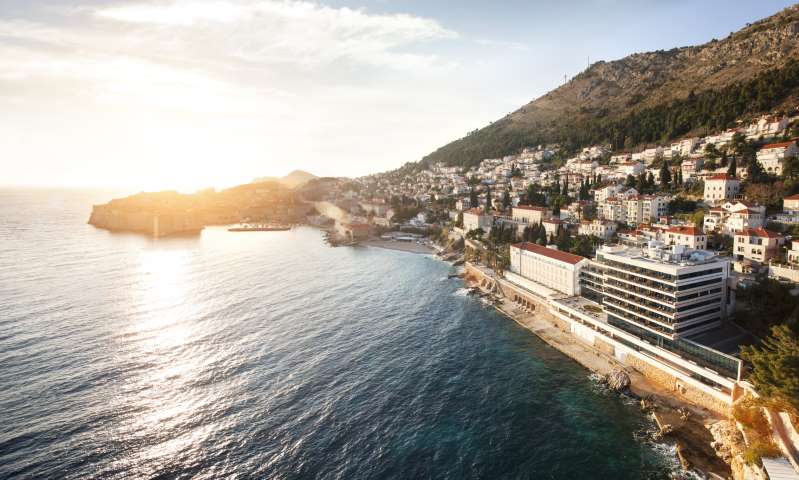 The stunning seaside setting overlooking both the Adriatic and the ancient Old Town, combined with unmatched service and an illustrious history of royal and celebrity guests, make the five-star Hotel Excelsior Dubrovnik an iconic hotel to plan a dream Valentine's Day vacation. Croatia's ancient port city Dubrovnik is a dream destination to visit due to its privileged climate, cultural heritage as an UNESCO World Heritage Site, crystal blue sea, and beautiful coastline. Best of all, in February, the summer crowds are nowhere to be found. The historic Hotel Excelsior Dubrovnik is ideal for couples with luxury suites in an original 1913 royal villa and sleek contemporary wing. The hotel sits on an enviable location, just a five-minute walk from the medieval fortress walls. The tranquil gardens, beautiful beach, luxurious spa, and hotel's three restaurants, all offering spectacular views of the Adriatic, will make for an unforgettable Valentine's Day with your partner.
Rejuvenating Wine & Wellness Retreat in Argentina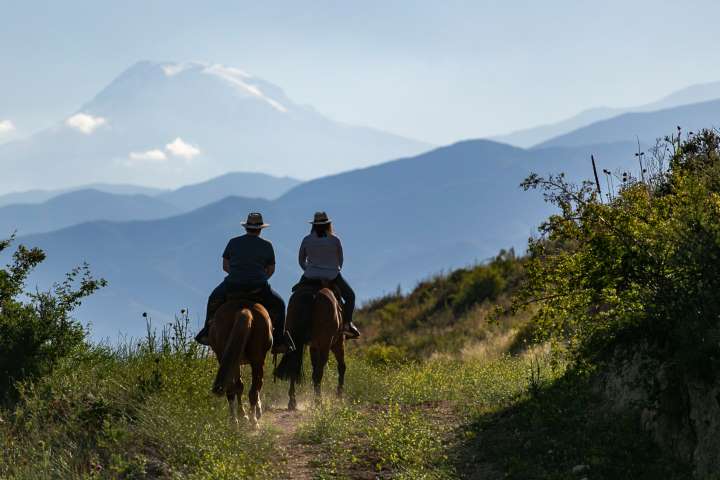 Located in the famed wine region of Mendoza, SB Winemaker's House & Spa Suites invites couples to enjoy unique wine experiences and adventures for a Valentine's Day to remember. Its new Romantic Getaway Package, offered throughout the month of February, includes a sampling some of the region's finest wines, wine infused spa treatments, commemorative gifts, and even an air safari where guests can enjoy Argentina at new heights with an expedition aboard a private seaplane, the only aircraft of its kind in Latin America. To commemorate the entire stay, a bottle of the signature Susana Balbo scent will be given to guests upon departure.
Romantic Wilderness Hideouts in Norway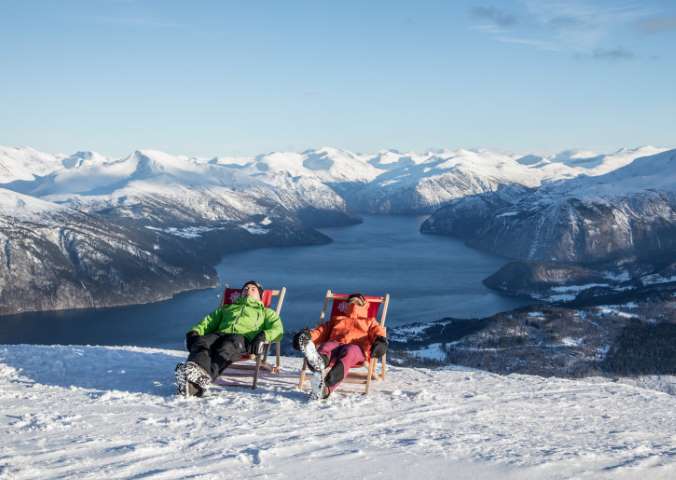 For the outdoorsy adventure couple, the urge to escape cities and retreat to architecturally amazing micro-retreats in the wilderness is the perfect plan this Valentine's Day. As a leader in nature-based travel, Norway is home to an impressive collection of landscape cabins – 'hytter' – in secluded destinations all over the country. These compact-living architectural passion-projects have stepped up cabin culture to a whole new level. Sustainable luxury travel curator Up Norway can curate journeys with these wilderness hideouts as a romantic option for couples to stay along the journey. Some of their favorites include Ramnereiret, a treetop cabin with modern-day facilities overlooking the Sognefjord and Pan Treetop Cabins that include ultra-modern treehouses on steel-constructions in the Finnskogen fir forest. These secluded retreats can be personalized down to every detail and serve as the perfect escape for a couple. If they're lucky travelers might even catch a glimpse of the Northern Lights during their stay.
Picture Perfect Roman Proposal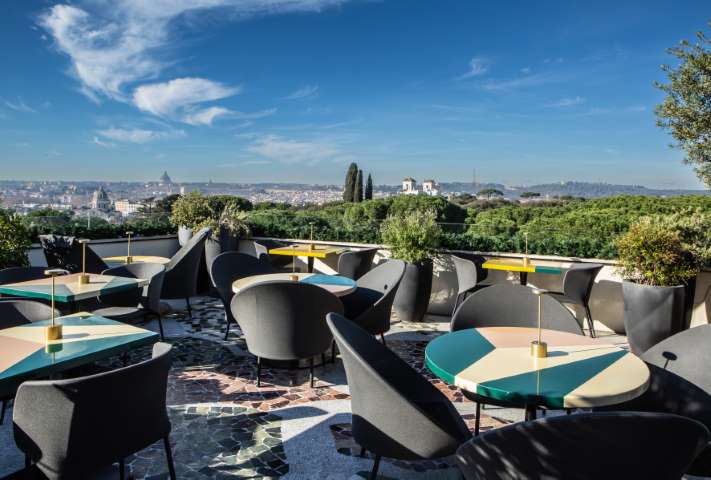 Sofitel Rome Villa Borghese will have couples saying "non posso vivere senza di te" (I can't live without you) this Valentine's Day with a new over-the-top proposal offering. Exclusive use of the hotel's rooftop restaurant overlooking the city on top of decor from the city's top floral designer and other romantic amenities is included. Should one prefer to pop the question up close to one of the city's iconically romantic locations, a chauffeured tour around the city in a vintage Fiat 500 is another highlight. The bespoke experience from Sofitel Rome is designed by the hotel's concierge, Agostino Sità, who as President of Rome Les Clefs d'Or has unique access to the Eternal City's hidden gems. Both options include a photographer and videographer to document the experience. To wrap up the memorable day the couple will return to their room to be welcomed with a frame engraved with the date of their proposal as a keepsake.
Intimate Honeymoon Journeys in Mexico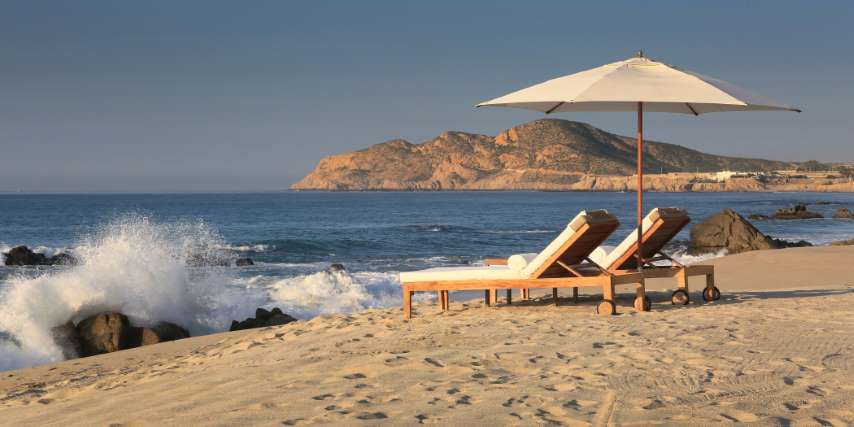 Grand Velas Resorts in Riviera Maya, Riviera Nayarit and Los Cabos now invite couples to experience a romantic getaway of a lifetime with their new Honeymoon Journey across the country. Whether newlyweds are looking for serene spa experiences, divine dining options, or premium adventures such as yacht trips and sunset plane rides, this new journey that includes a stop in all three destinations is sure to keep the romance alive. At Grand Velas Los Cabos the honeymoon experience includes an aphrodisiac menu in the plunge pool of the suite, a ride on the resort's private Bella yacht, couples massage, and a romantic starlite dinner on the beach prepared by the resort's two Michelin star chef Sidney Schutte. At Grand Velas Riviera Nayarit, the honeymoon package kicks off with a magical sunset flight overlooking the vibrant colors of the landscape of Banderas Bay. Couples will enjoy a romantic dinner on the private rooftop terrace of the resort's Ambassador Grand Terrace Suites, massage and photo session to capture the memories. At Grand Velas Riviera Maya, couples will enjoy an 80-minute Bacal couples massage and be able to spend quality time together during a picnic and romantic dinner, both on the beach accompanied by live music. To top the getaway off a six hour VanDutch Yacht experience to enjoy the views of the bright blue Caribbean Sea is included.