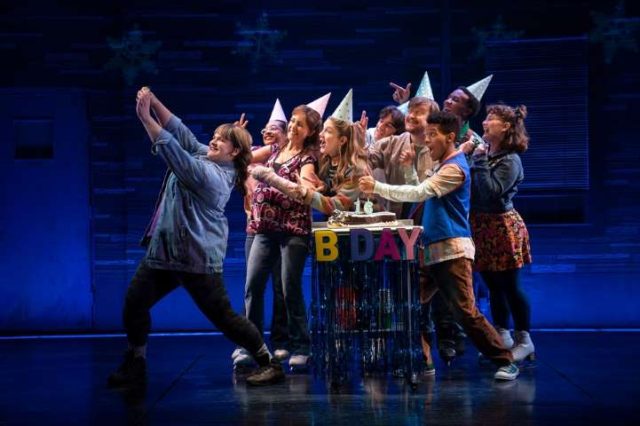 Six members of The Broadway Collection took home 15 awards altogether at the history-making 76th annual Antoinette (Tony) Perry Awards ceremony, recognizing theatre professionals for their impressive achievements on stage, on Sunday, June 11, 2023. With Kimberly Akimbo as the big winner of the night, Some Like it Hot, Sweeney Todd: The Demon Barber of Fleet Street, New York,  New York, Life of Pi, and Shu cked also brought home the treasured pewter medallion.
Winning five Tony Awards, Kimberly Akimbo, follows Kim, a teen with a disorder similar to progeria, which causes her to live in the body of a 72-year-old, but she is determined to find happiness in a world where time is not on her side. Cinching wins for Lead Actress, Featured Actress, Best Original Score, Best Book, and the coveted Best Musical award, the musical was the biggest winner of the night.
Set in Chicago during Prohibition, Some Like It Hot is a fast-paced adaptation of the classic MGM film following the story of two musicians forced to flee the Windy City under new identities after witnessing a mob hit. J. Harrison Ghee took home the award for Best Lead Actor, and the show also scored Best Orchestrations, Best Costumes, and Best Choreography.
Shucked's Alex Newell took home the award for Best Featured Actor. Shucked follows an unlikely hero in the fictional Cob County, a relatively obscure but tight- knit community threatened with extinction, and Newell's win for their performance as Lulu marks the first time a nonbinary actor has ever won a Tony Award. New York, New York took home the Best Scenic Design of a Musical award for its glittering love letter to the greatest city in the world, set in 1946 after the war has ended and the city is beginning to rebuild itself.
Sweeney Todd: The Demon Barber of Fleet Street went home with two awards: Best Sound Design and Best Lighting Design of a Musical. The revival tells the tale of a vengeful barber out for blood and a resourceful pie shop owner who team up to serve up the most unsettling pies in London as they wreak havoc on Fleet Street.
Also taking home two awards, Life of Pi won Best Scenic Design of a Play and Best Lighting Design of a Play. Life of Pi follows a sixteen-year-old boy who has been left stranded on a lifeboat after a cargo ship sinks in the middle of the Pacific Ocean with an unlikely companion: a Royal Bengal tiger.
New York City visitors from near and far are encouraged to book tickets to these productions and more in advance through a preferred travel provider. For more information visit Broadway Inbound, The Broadway Collection.