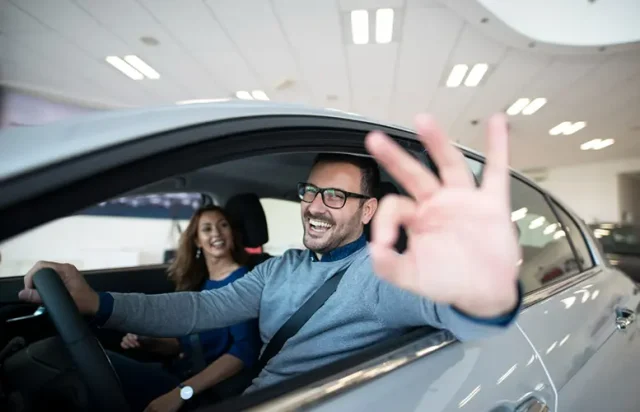 Renting a car in Iceland is, without a doubt, one of the best ways to experience the country's breathtaking scenery at your own pace, making it an essential consideration for anybody planning a vacation to the Land of Fire and Ice.
When you're free to explore beyond the main roads, you can find magnificent sights like geothermal wonders that erupt with incredible force and breathtaking coastal landscapes that highlight Iceland's rugged nature.
Whether you're drawn to the dazzling colors of the Northern Lights or the eerie silence of Iceland's far-flung fjords, a self-drive journey through this enthralling country will be an experience you'll never forget.
Here is your complete guide to discovering the best car rentals in Iceland, the key to opening the door to an unforgettable adventure in the land of fire and ice.
The benefits of renting a car in in Iceland
Iceland is a place of boundless beauty, with its wide open landscapes and stunning natural attractions. There's a lot to see and do on this island because of the variety and beauty of its scenery.
Although public transit is restricted outside of Reykjavik, a rental car opens up a whole new world of exploration. Envision going on a trip across difficult landscapes, following winding coastal roads, and discovering magnificent waterfalls that are off the beaten path.
Travelling at your own pace and designing your own itinerary allows you to fully experience Iceland's singular allure and breathtaking scenery.
Finding the Lowest Prices
Rental car rates in Iceland can change depending on a number of factors, such as the time of year, the type of vehicle, and the length of the rental. You should keep that in mind, whether you're planning a road trip for the summer or an excursion in the winter.
Due to increased demand from tourists, prices tend to rise between May and September. Prices for daily car rentals typically range from $100 to $300. However, if you are willing to come between October and April, aka the low season, you may be able to find more reasonable options. The Toyota Aygo, for instance, is a small car that can be rented for as little as $24 a day.
Iceland is home to a number of well-known car rental agencies, each of which provides a diverse selection of vehicles at reasonable rates. Popular car rental websites in Iceland offer a wide range of vehicles, from modest station wagons, starting at $23 per day, to luxury SUVs, going for $908 per week.
When selecting a car rental in Iceland, it is important to remember to shop about, read reviews, and take into account your individual requirements.
How to Pick your Rental Car
Think about where you want to go and what features & capabilities your rental car will need before making a reservation. A compact car like the Toyota Aygo might be a good option if you intend stick to the main urban areas and explore on foot. Thanks to its small size, it's perfect for driving through congested streets and swiftly locating a parking spot.
It is recommended, however, that you rent a 4×4 car if you intend to explore the Icelandic highlands or other off-road areas. These reliable automobiles were built specifically for the harsh weather and terrain that you'll encounter in such locations.
In summary, think about the purpose of your trip and what you hope to gain from it before selecting your road companion!
Iceland is ready! Are you?
Choosing to rent a car in Iceland isn't only the most convenient option, but also an investment in the independence and adaptability you'll need to fully experience the country's amazing natural beauty. Envision yourself driving leisurely along winding roads, stopping anytime you choose to take photos of the stunning waterfalls, towering cliffs, and peaceful fjords.
Choose your car rental carefully and be sure to examine the fine print before you sign any papers. Learn the details of the coverage, the mileage restrictions, and check for any hidden fees. Keep in mind that you'll need to drive carefully, both to preserve the untouched nature of Iceland and its animals, as well as to remain safe.
In any case, enjoy the peace, the space, and the stunning natural wonders that Iceland has to offer. Get ready for a wonderful trip!