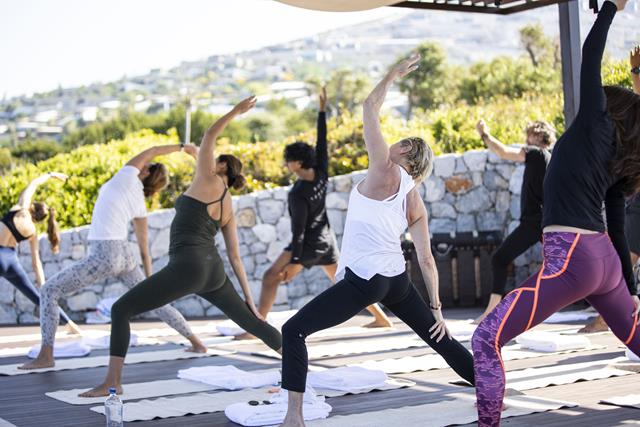 Harvest will return to Six Senses Kaplankaya, Turkey from 12th – 16th October 2022 for its 6th edition, gathering an incredible new line up of internationally renowned speakers, practitioners and performers.
Set on the turquoise shores of the Aegean Sea, Harvest has been dubbed 'the Davos of Wellness' and is a twice-yearly meeting of ideas, discovery, music and connection. Attracting an international crowd of over 300 entrepreneurs, activists and explorers, the Harvest community seeks to discuss and discover new ways of thinking and living in relation to oneself, one another and the planet.
Filled with fascinating talks, hands-on workshops, nourishing gastronomic experiences, moving performances and spirited music. In this coming Harvest series, there will be an exploration into the relationship between elevating consciousness and returning to a trust of deep knowing. By bridging ancient wisdom with modern technologies, there will be an immersive journey towards sense making all whilst learning from the accumulated wisdom of some of the brightest minds in the world.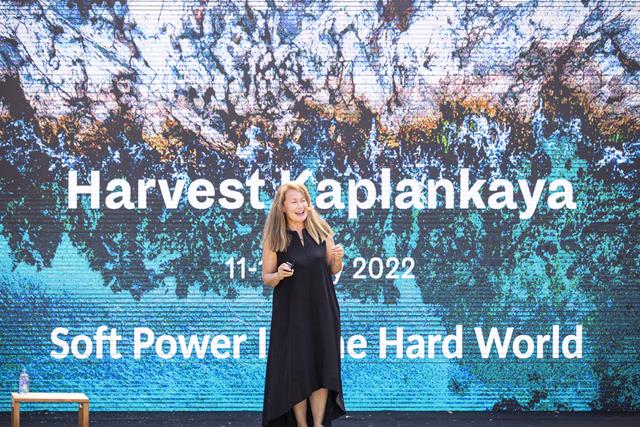 The line-up for October includes:
Daniel Schmachtenberger
Social philosopher and co-founder of The Consilience Project
Adah Parris
Tech pioneer, storyteller & activist, Founder of Cyborg Shamanism
Thomas Ermacora
Futurist, regeneration architect, impact entrepreneur & cultural pioneer
Louie Schwartzberg
Award-winning cinematographer, director and producer
Bibi Brzozka
Expert in sexual wellbeing, Founder of Energetic Lovemaking
Alexandre Tannous
Ethnomusicologist, master of sound and sound therapist
Taiye Selasi
Author, photographer and speaker
Alongside the stellar speaker line up, best in class practitioners will run a series of workshops throughout the weekend, including breathwork with Lisa de Narvaez, dancing the divine with Amber Joy Rava, synesthetic experiences with MyCocoon, sound meditation, yoga and more. Attendees can also expect world class cuisine in a communal setting and exhilarating musical performances from the likes of Chambord, GALLiVANTER and Marc Mahfoud.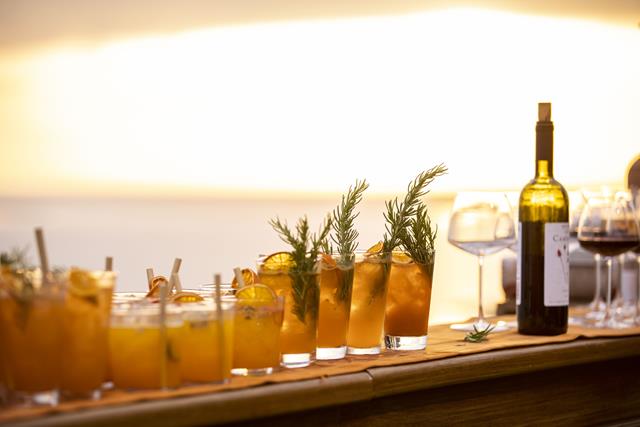 "Our last Harvest in May was another success and saw some of our most distinguished speakers to date, from Dr Gabor Mate and Dr Mark Hyman to the anthropologist-explorer Wade Davis and supermodel-turned-activist Lily Cole. As we build on that momentum and continue to innovate, our 6th edition is shaping up to be even more special," commented Maira Inae, Director of Harvest. "The world is moving and changing at a frenetic pace right now, but not always for the right reasons, so this October we want to focus on furthering our audience's understanding of sense-making, where we will challenge attendees on what they think they know, harnessing the power and wisdom of our extraordinary line up to question, build on and deepen knowledge across a range of topics. In turn, our community can then continue to apply this knowledge to different areas of their lives."