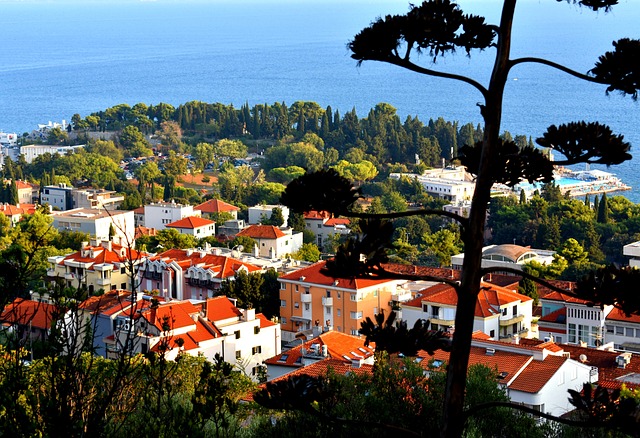 COVID-19 badly battered almost all industries, and the travel industry is one of the worst affected ones. During the time of stagnancy, many small and medium travel agencies were constrained to shut their business. The situation is attributed to the stagnancy where people locked themselves indoors.
The good news is that things are opening once again as the world is coming to normalcy, and people are planning to pack their bags for a vacation.
-Are you too prepared to set out for a week-long vacation?
One of the first steps to it is booking or renting a holiday villa. But before you do it, you need to know about some of its do's and don'ts. This article can provide you with general information on booking the villa.
The Dos And Don'ts Of Renting A Holiday Villa
The most noticeable change you may notice while you book the holiday inns is that they will be more than interested in guiding you. Hence you can be assured about the cooperation from the management taking care of the villas. Let us understand some of the do's and don'ts to rent a holiday villa.
The Dos Of Renting The Holiday Villa
First, let's try to discuss some of the dos to book a holiday cottage. They are important from the point of view of awareness.
1. Research The Holiday Cottages
The first thing you need to be mindful of about booking villas is research. You must invest your time in comparing the features, amenities, and prices of the cottages. You can take the help of reliable websites to do the comparison. The time spent on research can win you the best deal.
2. Do Choose A Reputed Company Or Owner
It's always safe to book the cottage of a reputable company. A reputed company has a long history of customer satisfaction through quality services. You can be well assured of the safety and security measures that they provide you during your stay.
3. Read The Reviews
One of the most effective ways of selecting a quality holiday cottage is by reviewing the reviews. Take the help of a website that regularly publishes reviews on hotels and holiday cottages. Through these reviews, you can get a fair idea of the performance and service of these holiday villas.
4. Ask About The Special Offers
Everyone knows that the travel and tourism industry is vastly competitive. You can find many hotels and cottages offering you quality services. They will be so competitive that sometimes it can be difficult to choose between them.
This provides you with the opportunity of asking for special offers. These villas have different offers depending on the duration of your stay and the quality of cottage services you are taking. Therefore, searching for offers and discounts from the deal is always profitable.
5. Do Check The Facilities
The best cottages offer you comfort and a relaxing experience. This is only possible through top-class amenities. A villa in felanitx can offer you with utmost luxury and comfort and make your holiday an unforgettable experience. So do search for them; if you do not get clarity on the information, talk to them about the services. The best cottages provide a set of cutting-edge amenities like:
Swimming pool.
Wellness equipment.
Free Wifi facility.
Sports Infrastructure.
Get assurance before completion of the booking. The hallmark of a quality holiday villa is transparency.
6. Do Check The Terms And Conditions Of The Cottage
When booking the hotel, please have a go-through of the terms and conditions of the cottages. They are important regarding safety, security, and, most importantly, your respect. Talk to them if you are not clear with anything.
The Don'ts Of Renting A Holiday Villa
Apart from the dos, you must also keep track of some of the don'ts of renting a holiday villa. So let's try to understand them here so you can have a pleasant stay.
1. Do Not Forget Something While You Check Out
While you check out from the villa, please look closely at the place so that you are not leaving out anything valuable. It can not only mar your sleep but disrupt your peace of mind. Therefore you have to be watchful of it.
2. Do Not Check Out Late
Every villa has check-in and check-out time. Being a service user, you must be particular and disciplined. Try to ensure you check out before the time mentioned on their websites.
It is considered one of the good practices for staying in a hotel. You might have problems with adequate knowledge at checkout. Double-check with the employees of the hotel about the checkout.
3. Do Not Assume That You Can Take Your Dog
Some people do have a pre idea they can take their dogs anywhere they want to. But this might not be true, particularly with many hotels.
You can find out that many holiday cottages do not allow dogs inside their premises, so if you want to take your dog with you, it is better to talk with the management in detail and get things clear on your end. This is why we have kept it on the list of the don'ts.
4. Do Not Forget To Pay Your Deposits And Balances On Time
Often you check in with an advance payment and keep it till the time ends. There is no problem associated with it.
But you need to be concerned about paying the deposits and balances to the management timely. It is important from the point of view of your reputation as a service user. The best thing is full payment of your hotel charges and keeping as little as possible.
What Else?
Don't break the discipline inside the hotel. Every hotel has its set of rules and regulations. It's always better to stay within the periphery of disciplines and general behavior. This can help you get a pleasant stay and peace of mind.
Please try to abide by these dos and don'ts while booking the villa. It can help you have a great vacation.