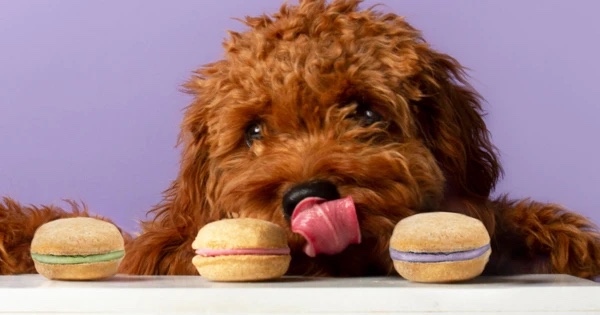 Everyone loves a good macaron – the subtle crunch when you bite into the cookie, the decadent inner filling, the fun colors and flavors. While we may not be able to fly to Paris and get our hands on a box of authentic French macarons right now, that doesn't mean our dogs can't enjoy these tasty delicacies. Bonne et Filou is the first French luxury dog treat brand in America, crafting unique doggie "macarons" that have never before been seen in the industry. Every dog deserves the best treats, and here are five reasons why Bonne et Filou is the best choice for those treats:
1. The company was inspired by French King Louis XIV's own royal dogs.
Bonne et Filou was inspired by the lives of French King Louis XIV's royal pups: Bonne and Filou. These dogs lived the most lavish lives – likely even more lavish than many of us are living today. Bonne and Filou always slept in satin sheets, wore diamond collars, and even had their own personal chef. Bonne et Filou aims to bring this same kind of luxury to your dogs' lives, with their name and brand representing the same kind of opulence that King Louis XIV's dogs lived in.
2. The treats are loved by Hollywood's favorite celebrities
It isn't just King Louis XIV's dogs that loved this kind of luxury – some of Hollywood's biggest celebrities have all turned to Bonne et Filou for their dog treat needs. Tara Reid, Elaine Hendrix, and Nicol Concilio all feed their pooches these delectable dog macarons. Even Debbie Gibson's adorable pup, Joey, has fallen in love with Bonne et Filou treats. This has not gone unnoticed by the press: Cosmopolitan, Marie Claire, Vogue, and People have all featured the company in their publications, highlighting the phenomenal creativity and uniqueness behind these treats.
3. Bonne et Filou helps support family-run businesses
Bonne et Filou has only been around since 2019 – and throughout their short time on the market, they have found huge success with retailers everywhere. The company launched in retail stores in February 2020, quickly expanding to over 400+ stores in a period of only nine months. This was all happening throughout the course of the Covid-19 pandemic, making it even more remarkable that the company was able to thrive. Supporting small retailers has always been their priority. As a family-run business themselves, Bonne et Filou works with other family businesses to put their treats on the shelves and support the families behind the businesses along the way. It is a win-win situation for both Bonne et Filou and all of its retailers.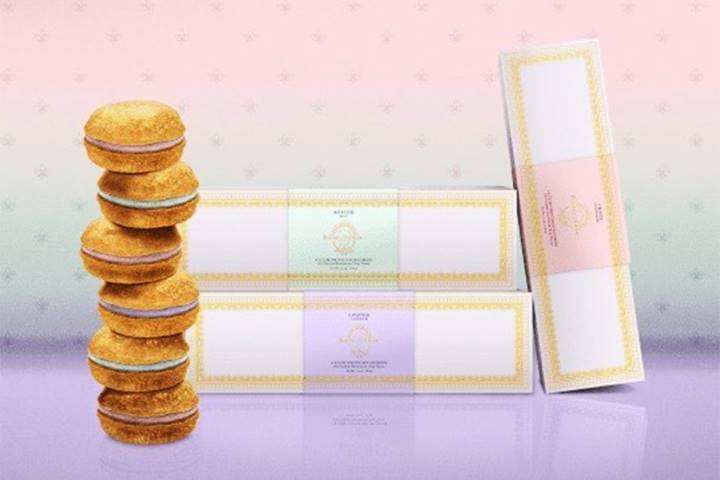 4. The treats are made with all-natural and long-lasting ingredients
Gone are the days when giving rawhide treats to your dog was acceptable, and even desirable. Bonne et Filou bakes their treats with only the safest components, made with wheat-free and corn-free ingredients to ensure your pup is healthy and happy. Bonne et Filou treats are even endorsed by veterinarians, so all dog owners can feel at ease giving these treats to their precious pets. These treats can last up to 12+ months as well, making them perfect for those special occasions (and for every day, too!).
5. Your dog deserves to live in luxury
Dogs are called man's best friend for a reason. They cheer us up when we are having a bad day, they cuddle up next to us in bed at night, they give us something to laugh about when we need to smile, and most importantly, they love us. Dogs do so much for us humans, and they deserve to be rewarded for all of that hard work. Rather than just picking up a box of generic treats from the grocery store, take some time to really think about what your pups deserve: Bonne et Filou.