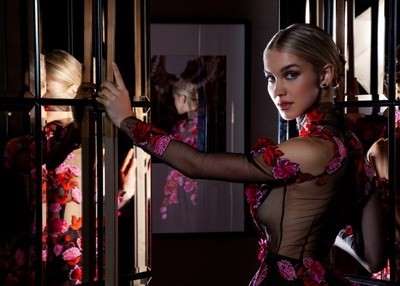 Toronto's leading and first luxury boutique hotel, The Hazelton, announced today a series of events in partnership with Toronto Fashion Week®, bringing together the community to celebrate fashion, arts and culture. Located in Toronto's prestigious Yorkville neighbourhood, The Hazelton will open its doors to new and existing guests with exclusive parties, events, and panel discussions in a luxurious setting on September 3 – 5, 2019.
"As a founding partner and the official hotel, we are thrilled to see this fifth consecutive season of Toronto Fashion Week continuing to grow throughout the Yorkville neighbourhood," states Hani Roustom, General Manager of The Hazelton Hotel.
Beginning on September 3 at 3 P.M., The Hazelton will host the renowned Fashion Talks panel discussion podcast series in the exclusive Silver Screening Room. Moderated by CBC's Donna Bishop, Fashion Talks will feature Trigère's Creative Director, Canadian designer Franklin Benjamin Elman.
September 4 will bring renowned jewellery designer Hania Kuzbari, to showcase her latest collection in partnership with William Ashley at 4 P.M as a private event in the Yorkville Room.
Closing out the week of fashion events, The Hazelton's iconic ONE Restaurant will host the after party for CAFA menswear designer of the year, Christopher Bates, featuring signature drinks and music to top off the week's events on September 5 at 11 P.M.
Guests can also experience Toronto Fashion Week from the luxury of one of The Hazelton suites with a stay, which includes complimentary breakfast, overnight parking, manicure for two at the hotel's exclusive Spa by Valmont and two tickets for a fashion show.
The Hazelton Hotel's founding partnership with Toronto Fashion Week is a mainstay in Toronto's social and cultural calendars, celebrating fashion, food, art and entertainment. The Hazelton Hotel will play a vital role in ensuring the public experiences all fashion week has to offer with its rich programming, luxury and sophisticated space.