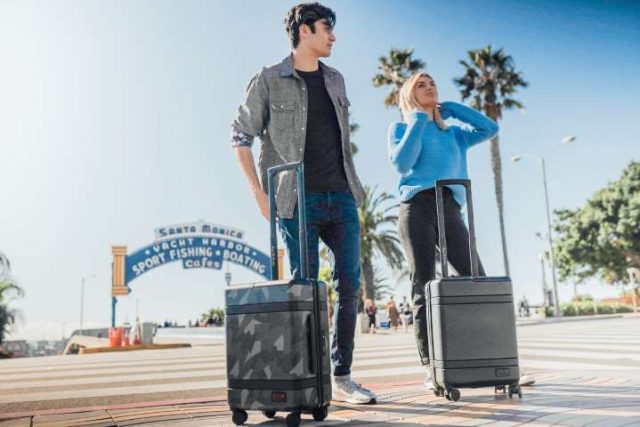 There's a new player in the luggage category, and HEX is coming out strong, dropping the first Case-Top Wireless Carry-On Suitcase on Kickstarter.
HEX exists to move forward through thoughtfully designed products. When the HEX team felt they could bring a better suitcase to market, they moved this idea forward as well. HEX thinks luggage should enhance your travel experience – and be more of a travel partner – existing to magnify the joy of travel.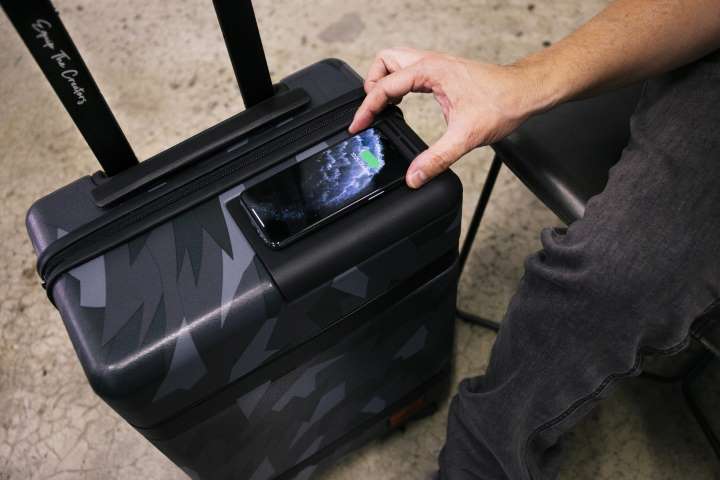 The new HEX Wireless Carry-on is designed to do exactly that, not just carry your stuff (although it does that, too). HEX spent months working back and forth with fabricators to develop a new case-top wireless charging system – which now has a patent pending. The charging bay is integrated in a convenient place on the top of the bag, which makes charging your phone on-the-go simple.
Other premium features include the Makrolon Polycarbonate Shell (Makrolon is the Cadillac of poly), Hinomoto Lisof® Silent-Run Wheels, YKK's EYL abrasion-resistant zippers, a modular packing pod system, and premium metal hardware throughout, among other features.
The Wireless Carry-On Kickstarter follows the success of the HEX x Jim Lee Artist Pack, which raised more than $300k through crowdfunding in 2019.
"Over the past 10 years at HEX, we've successfully developed hundreds of products, and we're incredibly excited to launch the Wireless Carry-On. The crowdfunding approach gives us the ability to offer only the very best in terms of materials and designs, as well as to introduce our own patent-pending wireless charging system," says Trent Valladares, HEX Co-founder. "We packed a crazy amount of features into this suitcase, and it goes above and beyond anything on the market. We know people are going to love it."
With a successfully funded Kickstarter, HEX will deliver the new Wireless Carry-Ons in early December. So dream big, pack up and let the HEX Wireless Carry-On take you places.