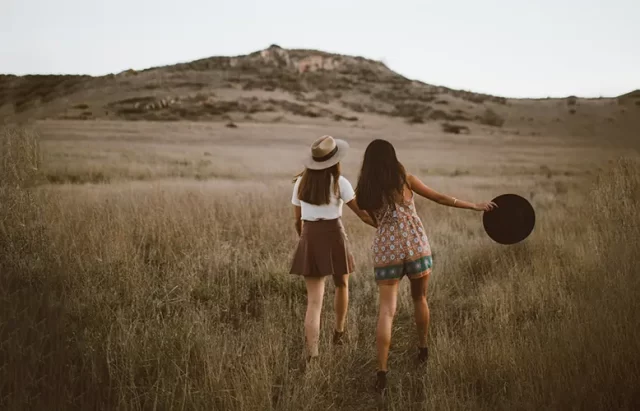 One of the top cliché quotes that can be found online and are quietly renowned, when someone refers to the summer period and the great hype and impatience that accompanies it.
The general delightful vibe, in addition to the more frequent outdoor activities due to the good weather, and travelling, create also an informal need to pay higher attention to our looks and adopt a more stylish and appealing outlook.

After doing a short research, we present to you the 5 most important steps in creating an unforgettable impression.
Forever in Denim
Our rescuer, the master key to all outfits, any day and any time of the year.
Casual denim is one of the highest trends for the Summer '23 season.
Forget the ordinary clothing items you used to find in denim, and get ready to experiment with the denim print on different textiles and textures. Swimwear could not be excluded from that !
Scissors' intervention
When the temperature rises, why not allow ourselves to feel the most comfortable possible, getting rid of excessive fabric?
While shorts and minis are a common solution, if deciding to add a pinch of high-end styling, we meet the coolness of cutouts.
Being in the centre of attention since last summer, a cutout outfit is the best choice to show-off and draw attention. Asymmetrical designs in tops, and dresses, will help you unleash your powerful and sexy feminine side.
The Dreamy Mermaid
We should not forget that fashion constitutes a part of the overall market and a tool that shapes consumption habits and creates customers' needs.
With Disney's latest live action adaption of the Little Mermaid, a movie that aroused great interest due to the fact that a Disney princess is for the first-time represented as a black woman, it would be impossible to not observe a massive mermaiding market trend.
This is represented by seashell accessories and fishtail dresses, but mostly through a shimmery mindset, implemented in both clothing and make-up techniques.
One can choose among a big variety of illuminating body lotions, glitter eyeshadows and colourful eyeliners, highlighters, metallic lip-glosses, and nail polishes in iridescent shades with holographic finishes. All of them can be found on Fotopharmacy and any near-by store selling even a limited amount of cosmetics.
Back to the future
A bold stylish move, for those determined to magnetise instantly all eyes in the room, and are prepared to ignore the gossip created. Metallic shiny-silver outfits are a total YES for this summer, varying from tops to leggings and dresses to any kind of swimwear.
Pay attention in finding the one that flatters you and avoid looking like an intergalactic weird creature.
The French Riviera
The Riviera outfits are the best choice for women with a profound delicacy and a romantic soul. Strolling by the coast admiring the stunning scenery of the French suburb, is the right circumstance to put on your favourite white linen pants,  your loose and breezy shirts, while holding a light mariner cardigan and straw accessories.