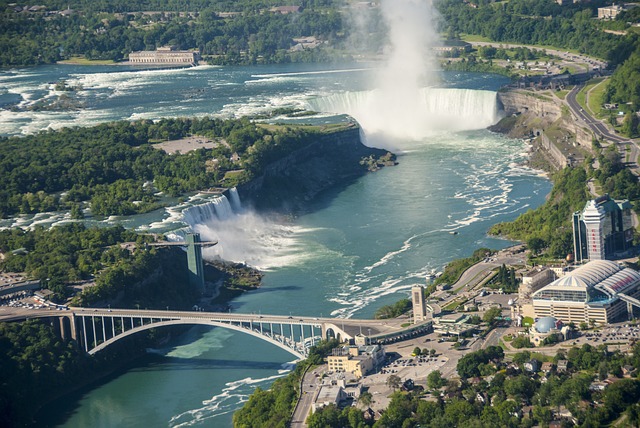 Some outstanding casino locations around the world offer exciting gaming action, bright lights, fun nightlife, and great prices. But they also have a lot of things to see and do outside the building. It is important if you're traveling with someone who doesn't share your passion for high stakes and big risks. Everyone chooses his or her recreation option. Let's take a closer look at these examples.
Casino Niagara
It is located in the city of Ontario. You can't get past this building. It is situated right in the center and stands tall and majestic. In the evening it is lit with lights, so I want to go there. Everything is clean, loud, and bright inside. Here you will find plenty of slot machines, roulette, poker, etc. Of course, it is always possible to play casino online Canada these days. But you might miss seeing such beauty in person.  Moreover, the institution provides free drinks for those who play. Lovers of good food will be pleased to know that there is a restaurant where you can have a pleasant time with a view of the night lights of the city.
Casino de Monte Carlo
It is one of the most respectable gambling houses in the world. Monaco, the city it is located in, has brought fame, fortune, and even a second birth to the institution. Today it is the most beautiful building in the region, preserving the design and interiors of Charles Garnier. First, guests enter a huge atrium vestibule with marble columns. Directly from it, the doors lead to the Opera House, which is striking with its abundance of gilded stucco, bas-reliefs, frescoes, and sculptures. Do not forget that everyone can play poker, baccarat, slot machines, roulette, and so on.
Caesar's Palace
This place is considered one of the most beautiful in Las Vegas and the United States as a whole. Its exterior resembles the times of the Roman Empire since the architecture of the building is based on the ancient style. It is one of the oldest entertainment centers in the city. The hotel-casino combines 26 restaurants and cafés, several nightclubs, 7 swimming pools, a fitness center, and so on. In the hotel itself, there are shops of famous couturiers: Valentino, Louis Vuitton, and Cartier. Here you can not only enjoy the game but also have a good rest.
Marina Bay Sands
It is a large entertainment complex, an integrated resort located on the southwest coast of Marina Bay. This structure consists of a large number of places for a wide variety of recreation and entertainment. It includes a hotel with a swimming pool, theaters, restaurants, stores, casinos, museums, gardens, and more. Marina Bay Sands is rightly considered one of the main attractions of Singapore. As for gambling, of course, you will find all the most popular variations of activities in the casino. It is something that will please every visitor. Don't miss your chance to enjoy the time.
The Cove Atlantis
Finding the perfect high-end entertainment venue on Paradise Island doesn't have to be a difficult task. You can visit The Cove Atlantis. It's a great choice for travelers. It is a large establishment with a huge number of machines. You are sure to see a bunch of tourists who come just to take pictures. What's more, the casino is quite old, as is the whole Atlantis complex. Here you'll experience a cozy and pleasant atmosphere, bright colors, and live music. In addition to being a great option for such a holiday, you can also see what a beautiful location it is. Everything is done to ensure that each visitor rests to the fullest.
The Bottom Line
To summarize, it should be noted that many people see the casino as a negative place where you are sure to lose money and time. This is not the case. Today, many entrepreneurs locate such establishments in the most beautiful and chic corners of our planet. You can enjoy your time at the resorts, for example, and have fun in the gambling rooms. These days you can see such unusual creations as Casino Niagara, Marina Bay Sands, Caesar's Palace, and others.