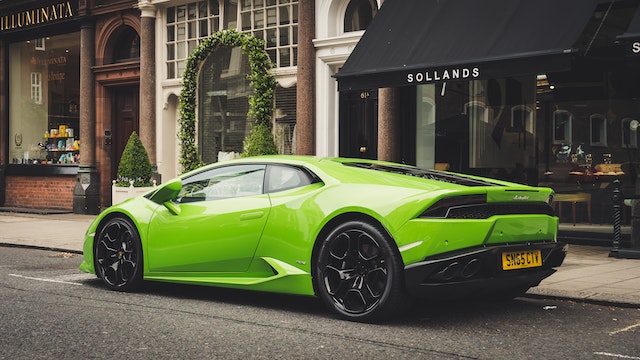 Are you overwhelmed with the thought of undertaking that long-awaited dream journey? Don't let planning trips and coping with travel stress get in the way of your plans. Traveling does not have to be a dreaded ordeal and you can take the hassle out of vacationing! From a detailed trip plan to a luxury car rental, with just a few strategies, you can make the whole experience much more enjoyable. In this article, we will cover seven easy tips to help you better manage any stresses while preparing for — and embarking on — your next adventure. So sit back and relax, we'll tell you all there is to know about how to travel without fuss!
7 Strategies for A Smooth Trip
Plan your journey from start to finish
If you're looking for stress-free trips, planning is key! Researching before you travel can make a huge difference and make your entire journey less overwhelming. Look up the best route to get to where you need to go and check out nearby attractions or interesting points of interest that you might like to visit.
Find out everything about the public transportation and car rental options so that you don't waste valuable time figuring it out when you arrive. Plus, booking accommodation in advance can be great peace of mind knowing that after a long day of traveling, there will be somewhere comfortable to stay. Planning may take some time but it's worth it in the end and sets the stage for a smooth, relaxed journey!
Pack light
One underrated, yet essential tip for smooth and stress-free traveling is to pack light. Packing too much can quickly become a burden, as it adds unnecessary weight and hassle when trying to navigate airports or public transport. A great way to ensure that you only take the essentials is by mapping out a packing list at least two days before leaving for your trip. This will help to make sure that any last-minute changes are easier and less stressful.
Consider renting a car
Consider renting a car if you seek a stupendous traveling experience. It can provide you with greater flexibility and autonomy over your itinerary and stops, without having to worry about additional transportation. By choosing a luxury car rental, it is even possible to enjoy the highest levels of comfort when exploring a destination — something akin to home away from home. Of course, safety should always be a top priority so see to it that you know the rules of the road, plan, and have an emergency contact at hand wherever your travels take you.
Get a local sim card
If you're planning a trip abroad, consider getting a local sim card. It can take the stress out of navigating a new country and save money on roaming charges. This helpful travel hack gives you access to unlimited calls and data, so you can stay connected with ease. With access to up-to-date maps, directions, and travel advice, a local sim card makes it easier to stay one step ahead of your vacation arrangements. From booking transportation to ordering dinner after an arduous day of sightseeing, a local sim card can turn an international journey into an adventure with no worry about finding your way home!
Carry some cash wherever you go
Another key element to make sure your travels are fun, not trouble is to always have some cash on you. This allows you to easily cover any unexpected expenses or take advantage of great deals. It also means that if something were to go wrong or if your cards stop working, you will still be able to access ways of getting around. So the next time you travel, even for a short trip, make sure you carry some cash with you just in case!
Learn about the local culture
Doing your research on the local culture before you embark on your next travel adventure can make the experience much more enjoyable. Learning the ins and outs of a foreign culture, such as customary practices and local etiquette, can help you gain a richer understanding of the people that inhabit that space. Going above and beyond to learn even a few phrases in the native language is sure to turn heads as you traverse a different land. Plus, you may even be able to interact with locals more authentically than travelers who have gone with little to no prior knowledge of the destination's inner workings!
Download useful apps
Last but not least, having the right tools to help ease your worries can make all the difference! There are a ton of different apps available now that can provide you with important information such as weather forecasts, flight details, and even transportation options. Downloading some useful apps is an essential step in simplifying your travels. Not only will these apps provide you with up-to-date info, but they'll also alert you if any changes occur so that your trip runs as smoothly as possible.
Final Thoughts
To sum it up, taking time to plan a trip properly can make all the difference between a stressful and unforgettable experience. By taking packing light, renting a car, and researching local culture, you can be sure that your trip will go as planned with minimal stress or surprises. So whether it's across town or the world, consider our seven strategies and make your next trip stress-free and memorable. Bon voyage!