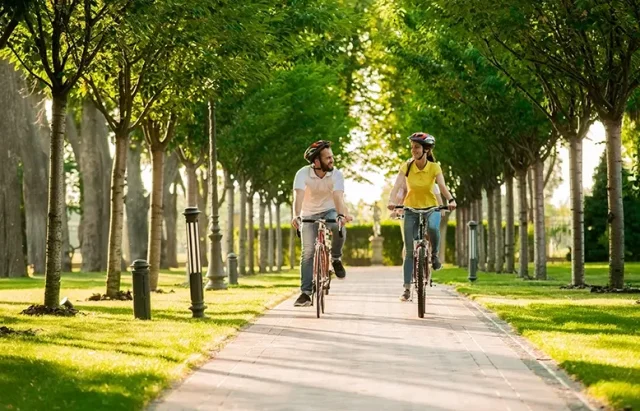 Cycling is so much more than a hobby. It is an extremely rewarding discipline, equal parts sport, transport and vessel for holidaymaking – as many cyclists will attest on their annual pilgrimages to the great global cycling destinations.
Europe is the continent to be when it comes to cycling holidays – whether you are itching for somewhere to test the paces of your next road bike or angling for some precipitous mountain descents. But which destinations are most popular among cyclists, and why?
The Highlands, Scotland
The Scottish Highlands are imposing, dramatic, edificial, sublime, and a whole host of other superlatives besides. The majesty of the region is only rivalled by its rideability, as forest paths and loch-side routes comprise a bulging network of mountain-bike friendly trails.
'Friendly' might be a misnomer here, though, given the challenging nature of many routes that stipple the spine of the Grampians. While the Highlands are a perfect paradise for mud-happy trail bikers, they are also the perfect place to put your road bike through its paces – there is bliss, after all, to be found in the roads that wind between towns and villages within the North Coast 500 route.
Mallorca, Spain
Mallorca is an underrated destination for a cycling holiday, being better known as the affordable island paradise that helped herald in an age of resorts. But it has much more up its sleeve inland from the beaches, and particularly so for cyclists. As well as being an idyllic place to enjoy a cycle tour, it is also a mountainous isle; the Serra de Tramuntana is a challenge begging to be met by road cyclists and mountain bikers alike.
Provence, France
France is a country with serious history when it comes to cycling. The Tour de France is the competition with which most non-cyclists will be familiar, but the country's cycling culture runs much deeper than this historic event; smaller, rougher events like the Paris Roubaix have earned infamy amongst cyclists and other followers of the sport for their gruelling and unyielding difficulty.
The Provence region is part and parcel of all this history, having provided the roads for many of the Tour's stages over its decades of competition. Arguably its most famous aspect is Mont Ventoux, a supremely challenging mountain the climbing of which has been required of Tour riders 18 times since 1951.
The Netherlands
The Netherlands, in and of itself, is a highly-regarded destination amongst cyclists. Like France before, it has pedigree as a haven for cycling – with large thanks to its forgivable landscape of flatlands and easy terrain. Indeed, the level-grounded-ness of the Netherlands' land is precisely what has made cycling a primary form of transport in and between its cities.
Amsterdam is phenomenal city to visit for cultural and historical reasons, but also something of an urban mecca for the cyclist owing to its bike-friendly infrastructure. Meanwhile, the agreeable roads from Zwolle to Arnhem are a joy to traverse for cyclists of all skill levels, with faultless views their reward.