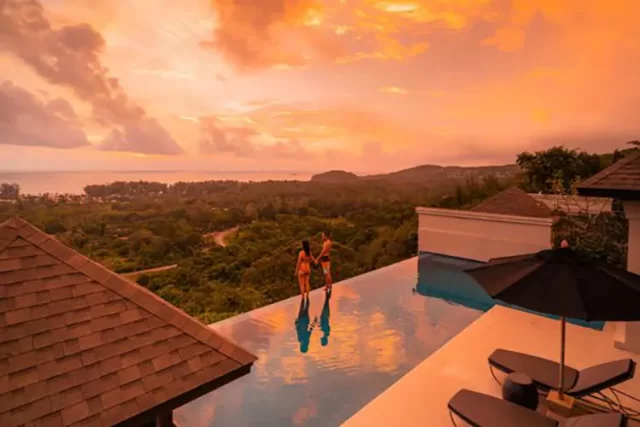 Boutique luxury hotel brand The Pavilions Hotels & Resorts completed a triple triumph at the TripAdvisor Travelers' Choice Awards 2023, with The Pavilions Bali and The Pavilions Phuket winning each a TripAdvisor Travelers' Choice Award and The Pavilions Amsterdam, The Toren winning the coveted 'Best of the Best' Award 2023 for the second consecutive year.
These awards celebrate consistent excellent traveller reviews over the past year. The Travelers' Choice Award is granted to the top 10 percent globally, while the 'Best of the Best' accolade is reserved for the top 1 percent. The hotels' commitment to exceptional service has made them stand out, with staff working industriously to provide an outstanding customer experience. This dedication, coupled with exceptional design, facilities and The Pavilions brand's signature Curated Journeys experiences, has left guests thoroughly satisfied with their visit.
Set within two 17th Century canal houses – once the scene for the flamboyant lives of Dutch merchants – The Pavilions Amsterdam, The Toren is just a stone's throw from the cosy cafes, eclectic shops and buzzing nightlife of The Jordaan. The Toren's decadent décor includes a 60sqm Rembrandt-inspired mural on the ceiling of its lounge bar, painted by art students from Leiden University – the same institution in which the Netherlands' very own 'Old Master' was enrolled in the early 1600s. Fashion lovers on the lookout for a wearable souvenir of their visit can also choose from a range of exclusive t-shirts and sweaters created in a collaboration between the hotel and local sustainable fashion label The Jordaan Collection.
On an island renowned for its soft white sands and azure waters, The Pavilions Phuket offers an elevated villa and all-suite luxury resort experience, with award-winning restaurants and breathtaking panoramic views from its 360 Bar. Guests can enjoy one of the island's largest free-form pools, or immerse themselves in pure tranquility at The Pavilions Spa, where traditional Thai and Western healing therapies are offered to revive, energise and pamper.
Located near the charming seaside town of Sanur, The Pavilions Bali immerses guests in the beauty of Balinese culture with its lush tropical surroundings, contemporary interiors inspired by its local heritage and Hindu traditions, and traditional architecture including an historic Kul Kul tower overlooking the pool. Guests can sample the flavours of the island at the resort's Balinese speciality restaurant, Jahe, or enjoy an exclusive local cooking class combining farm-fresh produce and generations-old recipes and techniques.