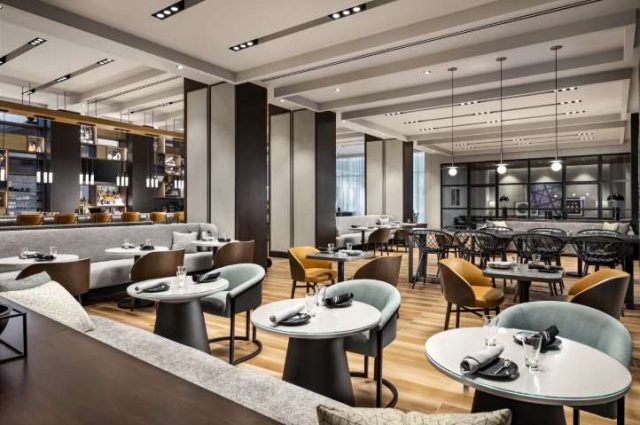 It's a new reality of travel – there are going to be airport delays and unexpected layovers. Growing tourism demands and an under-capacity labor force means that airlines and airports are struggling. A long airport layover, planned or not, isn't ideal – but it doesn't need to be a bad experience.
Many major airports now see the importance of having an in-terminal hotel and recently I had the good fortune of experiencing the Sheraton Gateway Hotel at Pearson International Airport in Toronto, Ontario, Canada.
This is an upscale hotel, located inside Terminal 3, and just moments away from departure gates. Sheraton Gateway Hotel has recently been transformed and is so much more than just convenient – it is modern and luxurious with a heated indoor pool, impressive hotel amenities and incredible runway views from your hotel room.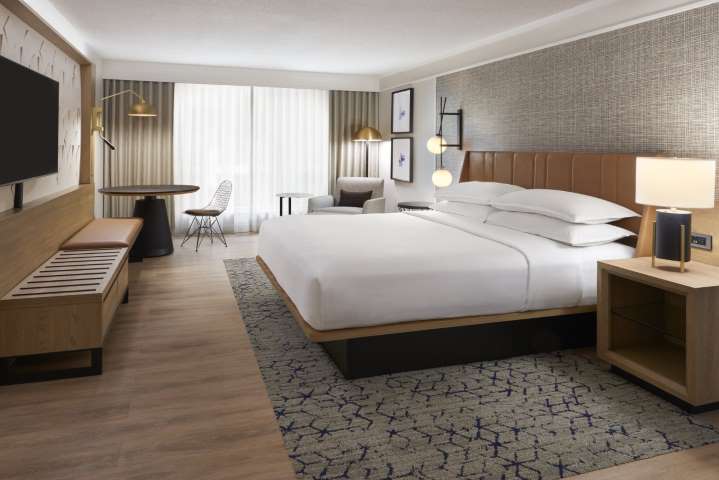 I booked a Club King with a runway view. It's part of why I love to travel – the journey… and the kid in me can sit and watch airplanes taxi, takeoff, and land for hours. In addition to the views to the runway, the room was elegantly understated and well-appointed with thoughtful touches including reading lights that were integrated into the headboard of the platform bed.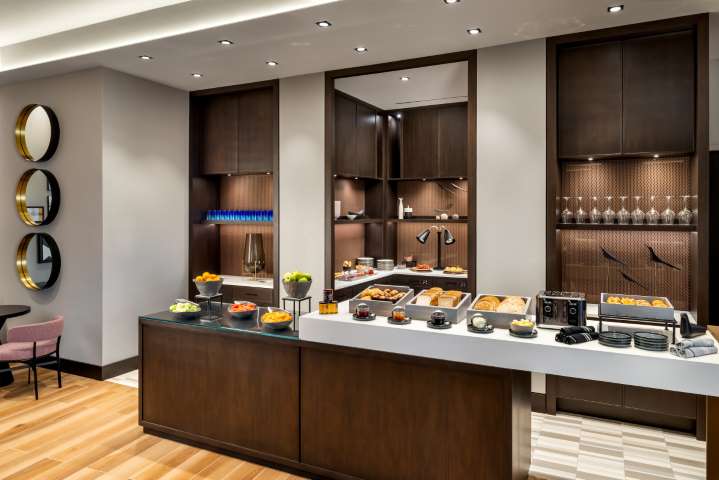 My arrival was late in the evening, and I only had time for a quick look at the dining room and bar area. Both were modern and quite spacious. However, I did have a chance to enjoy the Sheraton Club Lounge. I found a quiet and cozy spot; the perfect place to enjoy a light snack before I called it a night. The next morning, I was headed back to the Sheraton Club Lounge for an espresso and quick breakfast, before I ran to catch my flight.
If you have a layover at Pearson International Airport in Toronto, do yourself a favor and spend the night at the Sheraton Gateway Hotel.

GOOD NIGHT'S SLEEP:
The Sheraton Gateway Hotel at Pearson International Airport features 487 newly renovated rooms and suites:
161 Traditional King Rooms
79 Traditional Double Queen Rooms
191 Club King Rooms
39 Club Double Queen Rooms
8 Family Studio Suites
5 Studio Suites
3 Business Junior Suites
1 Prime Minister Suite
WORTHY AMENITIES:
Fitness Center
Indoor Heated Pool
Concierge
Business Services
Pet Friendly
Laundry Services
Indoor routing to airport gates AND Up Express train to downtown Toronto (this was very welcome as I visited during a bitter cold snap in January)