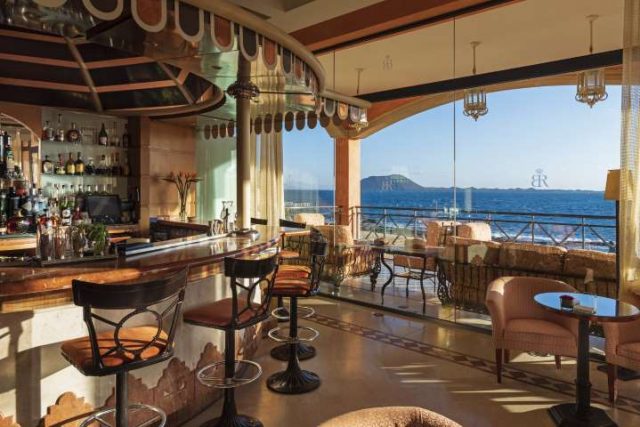 Sea, Surf and Safari
The beaches are well-known for their quality and desirable windy weather conditions for surfing, kite surfing, waterskiing, paddle-boarding and swimming. So much so, the Windsurfing World Championships are hosted in Fuerteventura every year on the famous Sotavento Beach. But for amateur surfers and beginners, classes are available in many coastal towns. Keen swimmers may also wish to explore the Canarian seascape and marine life with snorkelling and diving tours available to book. For those looking for a fly-and-flop holiday experience, there are sheltered beaches dotted along the coastline protecting sun-worshippers from the ocean winds and sea-spray.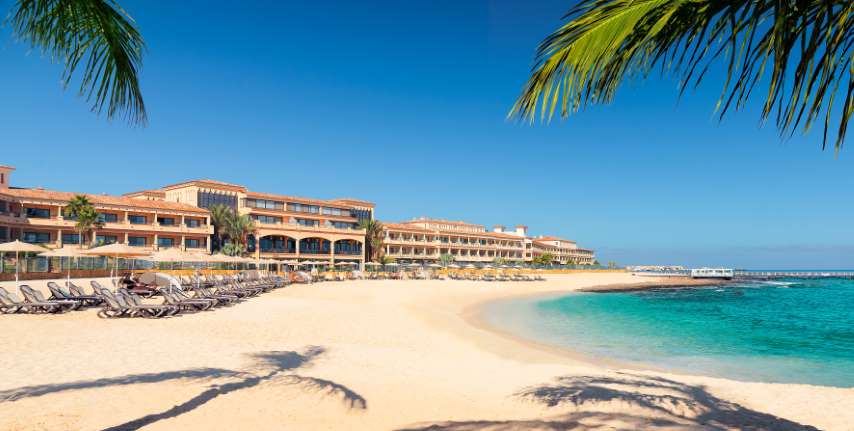 Inland, Fuerteventura plays home to Europe's largest desert as well as mountain ranges through Betancuria, Pajara or El Cardon. This dramatic setting is ideal for road cyclists and walkers looking to take advantage of the great outdoors. Jetsetters can also enjoy an island safari visiting Corralejo National Dune Park, the village of El Cotillo home to a spectacular lighthouse and clear water lagoons as well as trips to the mouth of volcanic craters with opportunities to feed the chipmunks.
Wonders in Wellbeing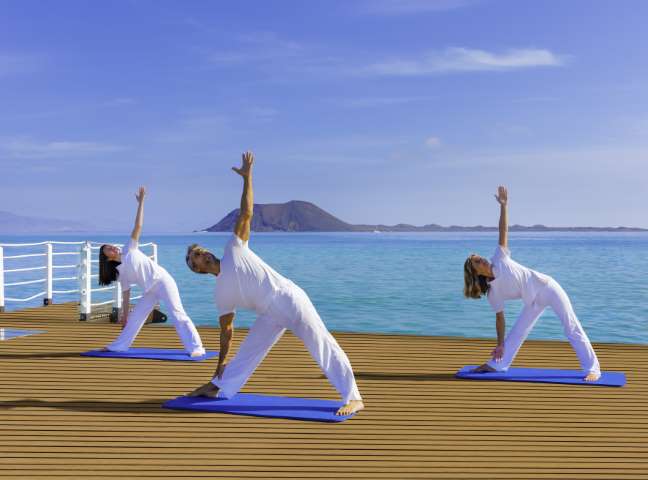 Wellness tourism – now worth a staggering $639bn globally according to the Association of Travel Agent's 2019 Travel Trends report – seeks to relax the mind, body and soul through physical and mentally cleansing activities and Fuerteventura offers the perfect solution. Gran Hotel Atlantis Bahia Real plays home to the largest spa and beach club on the island and offers guests a luxurious sanctuary to indulge in some much needed 'me-time' – a natural remedy to recharge the batteries. SPA Bahia Vital boasts a menu of beauty treatments and massages that help synchronise mental and physical health and wellbeing. Aloe Vera, sourced locally, ensures guests the most authentic of treatments. The beach club also offers daily yoga and Pilates classes on the terrace overlooking the ocean and neighbouring islands of Lobos and Lanzarote.
A Foodie's Heaven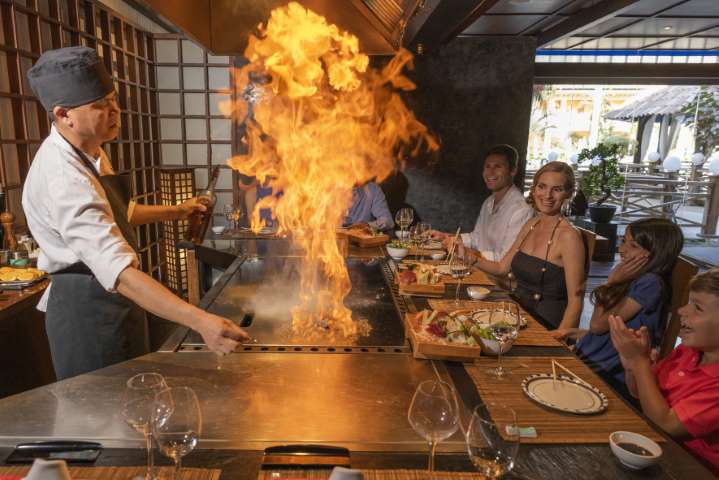 Fuerteventura is continuing to grow its culinary credentials, appealing to British tourists in search of a more rounded and immersive destination experience. Deemed the most charming restaurant on the island, Casa Santa Maria has appeared on Guide Michelin multiple times. Housed in a renovated 17th century farmhouse, diners are treated to plates of locally inspired food with a creative, international twist. The recipe for braised kid is a best seller. From the rustic to the romantic, Gran Hotel Atlantis Bahai Real's La Cúpula restaurant has its very own Michelin star chef in residence, Carles Gaig. With a strong focus on locally sourced seafood, guests are served a five-star experience complete with a wine collection to complement each flavour combination and menu choice. For a more immersive dinner, the Japanese Yamatori restaurant offers a Teppanyaki experience and sushi bar to choose from whilst Alacena Real features over 230 healthy breakfast options and the largest range of natural tropical juices, enabling each guest to start the day with an energy boost.
Cultural Paradise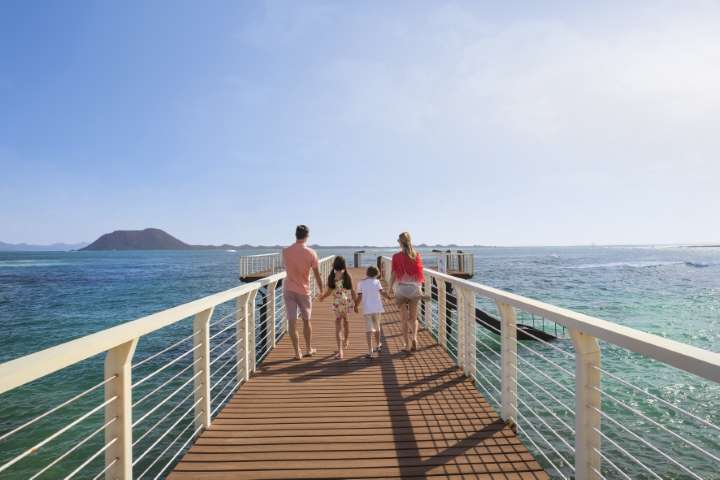 The diverse landscape of the island is celebrated by locals and tourists alike and the Ajuy Caves on the west side of the island are one of the most popular attractions. The cavernous chambers, with black sand underfoot, were formed 70 million years ago and are the oldest rocks of the Canary Islands. This fossilised beach offers a very different, almost mythical experience similar to Mount Tindaya, deemed to be sacred with over 300 engravings at the base of the 'Mountain of Witches'. Learning more about the rich history of the island the Del Carmen Saltworks provides insight into the inner workings of salt mines and the use of the island's most natural and renewable property, whilst the Atalayita Archaeological Interpretation Centre enables visitors to take a step back in time to discover how life once was including the old Aboriginal houses built into caves. As the sunsets, the sky is a thick blanket of stars, ideal for night owls and star-gazers wanting to explore all aspects of the island.
For more information, please visit https://www.atlantisbahiareal.com/en/ / www.visitfuerteventura.es.