Private jets have always been considered the paramount of luxury, reserved only for billionaires and celebrities, but today's "on-demand" economy is shaking up access and creating the democratization of luxury markets. Modern innovators are introducing platforms and services that use economy-sharing business models to lower costs and provide easier access for the average consumer. While technology can now make private travel available to the average, modern jetsetter, a slew of potential variables can impact the overall cost, presenting a challenge for those who want to book a hassle-free flight.
The five following tips will help travelers successfully book a budget-friendly private flight for their next vacation.
Iron-clad plan or roll with it: Some travel plans can allow for flexibility and spontaneity, while others must be set in stone. With private jet bookings, there are advantages to either travel preference. In general, operators look for ways to fill empty legs after dropping off passengers, as this minimizes fuel costs. Because of this, last minute flights can provide cost savings of up to 75%. For travelers who have flexible schedules, this is the way to go. Travelers can also save money on private flights by sharing the jet with supplementary tagalong passengers. For those with more rigid schedules, savings can still be obtained by booking early because it allows for a wider choice of aircraft, which plays a large role in keeping costs down. Finding the right jet during peak travel periods can be tough, but by booking at least six weeks in advance, this may still be accomplished.
Cut down to size: The size of a jet has a considerable influence on a traveler's budget. For one, the size of a jet has little to do with its speed capabilities in the skies. As a general rule, smaller jets are a little slower, but they can land on smaller airstrips, allowing for take-off and landing at a closer departure or arrival point, which drastically cuts down the travel time. In the United States, smaller jets can land at over 5,000 airports, while larger aircraft are restricted to around 550. Additionally, smaller jets incur lower operating fees. They are also the most cost-effective for short-haul flights because they don't have to stop to refuel. Ultimately, helicopters, air taxis, and propeller planes provide the most economical advantages if passenger numbers and luggage are within their requirements.
Feel at home: Similar to choosing the size of a private jet, travelers need to consider that an aircraft's amenities will affect the cost of their ticket. For instance, the price of standard seating, in rows, will be lower than a more luxurious living area layout. Custom-designed signature interiors will also be more expensive. If the aesthetics of a more social experience, with seating along the walls of the cabin and a common open area, are must-have requirements, travelers should expect this to be reflected in the price. The same can be said for bathroom facilities. If arriving freshly showered to a business meeting is critical, then having a fully equipped bathroom with shower may be worth the extra expense. If not, the basics will do.
Minimalistic or extravagant: One of the most delightful experiences of private travel is the pure indulgence of the luxuries provided. However, opting for a "No Frills" service, which doesn't include caviar, champagne, and an inflight masseuse, will allow for a significant cost reduction. By choosing the extra options carefully and paring down on luxury services, such as selecting a simple meal rather than an extravagant one, travelers can cut down costs. It is also worth noting that unlike standard, larger aircraft, smaller jets don't require a flight attendant. Lastly, selecting an older aircraft can also result in great savings. And while older jets have accumulated more miles, it doesn't mean that their safety and maintenance schedules have been compromised. Bottom line: To optimize savings, travelers should take the time to examine each option offered by the private jet service they are considering.
Book it online: Technology allows the new tech-savvy generations to be more connected than ever, allowing them to do much more than order pizza or rent a movie. Today's online booking platforms allow consumers to compare prices with ease, which is a bonus for budget-conscious travelers. Innovation and technology are cutting out the middleman, directing travelers straight to operators and helping them avoid high broker commissions. They are like an "Uber" for private jets. Some websites and apps operate with a bidding process, while others use membership programs with different pricing brackets for a scale of required inflight hours. Furthermore, new direct-to-consumer pricing business models connect travelers instantly with fixed, cost-effective single bookings that are only purchased when needed. These platforms, which use the exact same network of jets, operators, and pilots are much more flexible than private jet cards, and they don't include unexpected fees or conditions.
About Justin Crabbe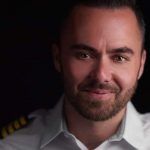 Justin Crabbe, is the Founder and CEO of Jettly, a Web and single app charter booking platform that offers private air travel to the mass population through on-demand features similar to Expedia/UBER/AirBNB. Operating under a Netflix-style subscription model, Jettly is gaining rapid, global traction as a viable solution to the financial burden and inconvenience associated with conventional airline travel.