Spain is a country full of adventure and excitement, with something to offer for every type of traveler. From bustling cities like Madrid and Barcelona to the breathtaking Mediterranean coastline, there are countless places to explore in this beautiful country. And while it's impossible to see everything on one trip, here are six must-visit destinations that you won't want to miss out on during your time in Spain. Whether you're looking for history, culture, or just an unforgettable experience, these top spots have something special that will leave you wanting more!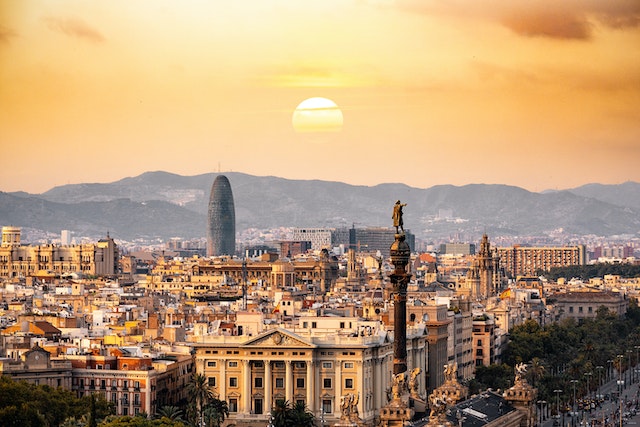 1. Madrid:
Spain's capital city is full of culture, history, and amazing food. Spend some time exploring iconic landmarks like Plaza Mayor, Museo del Prado, and Parque del Retiro. Be sure to also take a stroll through the beautiful streets of El Rastro market – an open-air flea market that has been around since the 17th century! In addition to all the sights and sounds of the city, Madrid also has some of the best nightlife in Europe. Also, don't forget to check out the world-famous Prado Museum and its incredible collection of Baroque art. For example, the famous painting Las Meninas by Diego Velazquez is a must-see! Moreover, there is an array of great restaurants to suit all budgets.
2. Barcelona:
Barcelona is the second largest city in Spain and one of the most popular tourist destinations in Europe. Home to Gaudi's iconic Sagrada Familia Cathedral and Park Güell, it overlooks a beautiful Mediterranean coastline with plenty of beaches, gardens, and attractions for visitors to explore. Don't forget the famous Boqueria Market, where you can find delicious food from all over the world, or take a stroll down Las Ramblas and admire its vibrant street performers. Additionally, Barcelona also boasts some excellent museums such as Museu Picasso, Fundacio Joan Miró, and MACBA-Museu d'Art Contemporani de Barcelona. For a luxury vacation, the pros behind Utopia Villas recommend renting a luxurious villa to relax and unwind. Also, don't forget to try some of the traditional tapas before you leave!
3. Seville:
Seville is a city full of life and charm. Its winding cobblestone streets, colorful tiles, and intricate Moorish architecture will take your breath away. From the majestic Gothic cathedral to the Real Alcazar palace – Seville offers an array of attractions that will keep you captivated for days. Also, make sure you visit the Triana district to experience its vibrant flamenco culture. And while in Seville, don't miss out on trying some delicious local food such as Gazpacho soup and Jamon Iberico ham! Moreover, the nearby town of Carmona is home to many stunning churches and monuments worth exploring. Also, don't forget to take a day trip out to the magnificent fishing village of Cadiz.
4. Granada:
Granada is home to one of the most famous attractions in all of Spain – The Alhambra palace. This ancient fortress and its exquisite gardens are a must-see for any traveler visiting this beautiful region. Be sure to also explore the winding streets of Albayzin, with its Moorish architecture and stunning views over the city. Additionally, Granada is also well known for its culinary scene – from traditional flamenco restaurants to modern tapas bars. Also, don't miss out on checking out some of Granada's local markets such as La Merced or Alcaiceria for some excellent shopping opportunities. Additionally, the nearby Sierra Nevada mountain range is an excellent place for some outdoor adventures such as skiing and hiking.
5. Valencia:
Valencia is a vibrant city on the Mediterranean coast with a unique blend of old-world charm and modern convenience. This ancient city has many attractions to explore including the City of Arts & Sciences, which features stunning architecture and interactive exhibits. Also, be sure to check out Valencia's celebrated nightlife – from beach bars to world-famous clubs like La Riviera. Additionally, the surrounding area offers plenty of opportunities for adventure seekers; visit Albufera Natural Park or hike up El Toro Mountain for breathtaking views over the region. For foodies, make sure you sample some delicious paella at one of the many restaurants around town. Lastly, don't forget to check out some of Valencia's stunning beaches before you leave!
6. Ibiza:
Ibiza is an island located off the east coast of Spain and one of Europe's most popular party destinations. With its world-famous nightclubs, sandy beaches, and an array of activities like jet skiing and cliff jumping, it's no wonder why so many people flock to this paradise each year. Additionally, there are plenty of great places to stay from luxurious beachfront villas to cozy apartments with stunning views over the Mediterranean Sea. Don't forget to take a day trip out to Formentera for some more tranquil vibes or explore Ibiza Town with its colorful market stalls, boutique shops, and vibrant streets. And while you're here, don't miss out on some of Ibiza's legendary sunset parties!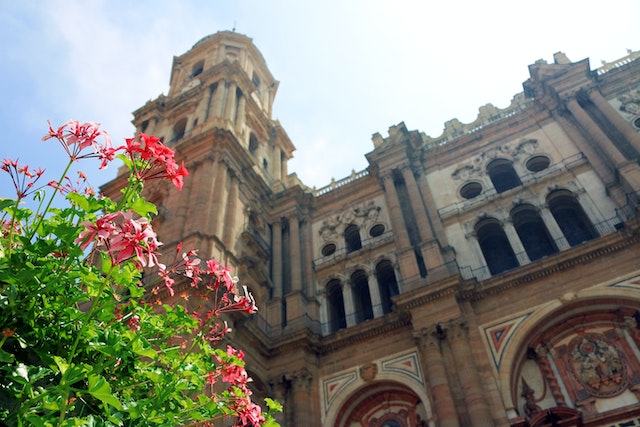 From the majestic Gothic cathedral of Seville to Ibiza's legendary sunset parties, Spain has something for everyone. From luxury villas and vibrant flamenco culture in Seville to world-famous nightclubs and stunning beaches in Ibiza, travelers will never run out of things to do on a trip around this beautiful country. If you're looking for an unforgettable vacation experience full of adventure and exploration, be sure to add these six cities in Spain to your travel list! With its unique blend of old-world charm and modern convenience, there is no doubt that any traveler who visits will leave with memories they'll cherish forever.