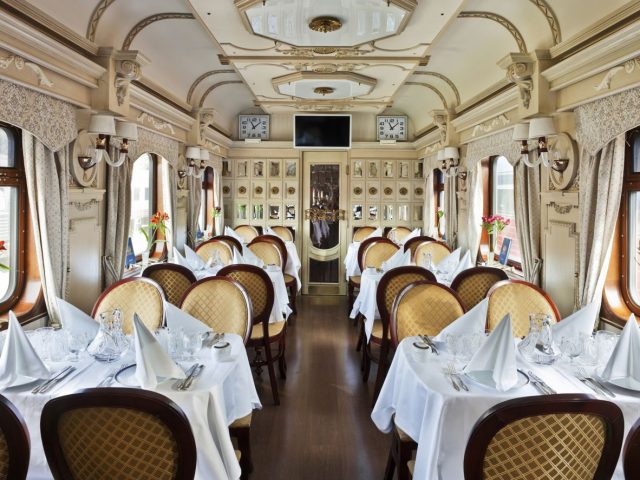 At 102 years old, the monumental engineering feat that is the Trans-Siberian railway is a travel marvel not to be missed.
As the longest railway line in the world, a lot of its appeal as a travel experience lies in the sheer distance covered. And thus, the opportunity to see so much of Russia's commanding and hybrid landscape in one go.
But to make the most of a Trans-Siberian trip, one would be well-advised to soak up as much as you can of Russian culture along the way. Alight to attend the ballet or the opera, or try some Russian street food at a local market.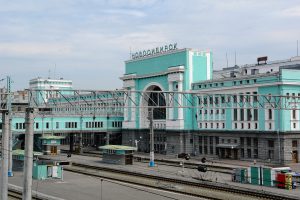 According to recent Booking.com's data,  travellers have expressed regret over not seeing more of the countries they've travelled to, and 27% regret not doing more adventurous travel. Regret your own travels not with a truly unforgettable Trans-Siberian railway crusade while taking in these highlights along the way*.
Sightseeing, Moscow
The starting point of the Trans-Siberian route is Russia's capital, Moscow. It is most highly-endorsed for sightseeing by Booking.com travellers and as you dash between palaces and churches you'll discover that almost every corner of the city boasts some form of historic intrigue. First to visit would have to be Red Square and the Kremlin. Then the city's numerous galleries and museums, often framed by regal gardens.
Notably, the Tretyakov Gallery, containing the greatest collection of Russian fine art in the world. Take a stroll along the Old Arbat, a street dating back to at least the 15th century that has been home to several Russian heavyweights including poet and playwright, Alexander Pushkin. If you can get hold of tickets, catching a performance at the Bolshoi Theatre makes an unforgettable evening.
The Savoy is a luxury hotel less than 10-minutes' walk from the Kremlin.
City walks, Kirov
First stop, Kirov. As is popular amongst visitors and local alike, you'll want to explore on foot. The city is named after Soviet leader, Sergey Kirov, but its story goes back to the 14th century. Visit the Vyatka Museum of Art, founded in 1910 by local artists and one of the oldest of its kind.
Hotel Kirov is a centrally-located, highly-rated accommodation in Kirov.
Skyline, Yaroslavl
Yaroslavl's winning feature may well be its stunning skyline. Thanks to some generous religious patrons, the city is filled with churches, cathedrals and monasteries. All of which possess wonderfully garish and bulbous domes, dripping in gold and reaching up into the sky.
Hotel on the water Volzhskaya Zemchuzhina is located on the river Volga in Yaroslavl, just 6-minutes' walk from the beach.
Theatre, Perm
Perm's emergence as a cultural and creative destination is a recent thing, and somewhat surprising given its location on the edge of Siberia. It's thought that the town where Doctor Zhivago escaped to during the Russian Revolution was modelled on Perm and you can not only sense this but also spot several landmarks from the novel. In recent years, the town has undergone a major image revamp, with artists and exhibitions invited to boost its creative status. Curious sculptures, installations and other manifestations of street art appear with increasing regularity. The town was most endorsed for 'theatre' by Booking.com travellers, largely thanks to its grandiose Ballet and Opera Theatre.
Vicont is a classic hotel just a few minutes' walk from the the Perm Ballet and Opera Theatre.
Temples, Yekaterinburg
Yekaterinburg is perhaps most famous as the place where the Russian royal family, the Romanovs, met their tragic fate. But in their memory, various typical Russian churches have been constructed, hence the town being most highly-endorsed for 'temples'. While you're in town, potter around the busy Bazaar for a taste of a real Russian marketplace.
With modern decor and a central location, Hostel Nikolskiy is one of Yekaterinburg's most highly-rated accommodations.
Opera, Novosibirsk
The Novosibirsk Opera and Ballet Theatre is the largest theatre in Russia, and modelled on ancient Greece. It's best viewed when lit up at night and blanketed in snow, dominating Lenin Square in the city centre with its sturdy columns and palatial dome. But this populous city has many more delights, be it nightlife, the restaurant scene, or its many monuments, from the Novosibirsk Rail Bridge the Byzantine-esque Alexander Nevsky Cathedral.
With bold prints and graphic art interiors, Juicy Hostel is a kitsch and cheerful place to stay in Novosibirsk, only a few minutes' from the Opera House.
Parks, Khabarovsk
Of all the stops along the Trans-Siberian route, Khabarovsk is perhaps the prettiest. Booking.com travellers endorsed it most for 'parks' but its whole riverside area on the banks of the Amur, filled with tsarist-era architecture and decorated walkways, is the major attraction. With good weather comes live music, al fresco eateries, and warm evening walks but it's equally majestic when covered with snow.
Boutique Hotel Khabarovsk City is just 9-minutes' walk from the beach and 500 metres from the River Amur.
Excursions, Vladivostok
With sea mist rolling in from Vladivostok's Golden Horn Bay and the city skyline focused on its two mighty bridges, this Pacific port city feels reminiscent of San Francisco or Istanbul. Though its most endorsed for 'excursions', you could easily occupy yourself for days just wandering around under your own steam. Walk along the waterfront on Korabelnaya Embankment to get the closest views of Russia's Pacific Fleet.
Hostel IZBA is a warm and welcoming hostel in Vladivostok.
*Destinations featured were chosen as a selection of all the major destinations along the Trans-Siberian route. Then the most popular feature of each city was calculated using Booking.com endorsement data.