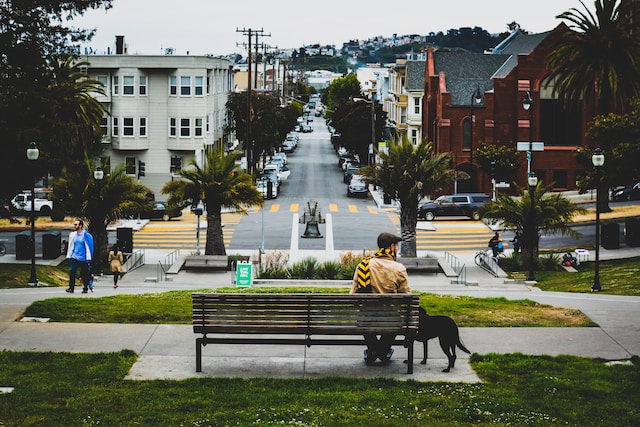 Bringing your pets with you during a vacation trip has become a trend over the years. Instead of putting your pets in a pet hotel, it's better to look for pet-friendly accommodations.
If you are planning a trip to San Francisco, California, you need to know how to find a proper hotel that would accept your pets. San Francisco is open when it comes to pets, but it's always better to be 100% sure that you're booking the right one.
Here are a few tips and tricks that you can follow to find the best pet friendly hotels in San Francisco.
Tip #1: Do a Quick Search Online
Everything is on the Internet already so if you are looking for hotels in San Francisco, you can easily find some of the basic information about them online.
Most hotels already have their website so the best thing to do is to check them out and read about the policies that they have concerning pets.
Will you book a room once you've got the information you need? No! It's easy to say that a hotel is pet-friendly. There are instances where the policies become completely different once you get there.
Tip #2: Read Reviews from Real Users!
This is the answer to the question in Tip #1. The best way to determine if a hotel is pet-friendly is to check for reviews from its users. It's easy to post reviews on their website so the trick is to look for their social media accounts.
You can check if they have a Facebook or Instagram account and check for the reviews of the people who booked their rooms in the past. From there, you can find a few reviews about their pet policies.
Tip #3: Are All the Rooms Pet-Friendly?
You might encounter a hotel, especially in the San Francisco area, where not all the rooms are pet-friendly. It means that certain rooms won't accommodate pets.
This is perfectly normal for some hotels, which is why you need to be very inquisitive before you book a room. There's a chance that the room that you're going to book is not pet-friendly.
Ask their customer service if the room that you're going to book is pet-friendly.
Tip #4: Join Discussion Groups
There are a lot of discussion groups online that are made for pet owners. If you plan to go to San Francisco, you can ask the discussion groups if they can suggest hotels that can accommodate pets.
People in the discussion groups can also give you some tips on how to save money if you plan to bring your pets on a vacation.
Tip #5: Check the Hotel's Pet Policies
Remember that hotels have different pet policies. You can't compare one to the other because they are allowed to make their own policies about bringing pets on their premises.
To find the best pet-friendly hotel, you need to check their pet policies to make sure that you and your pet qualifies. This is true if you have a large or heavy dog.
Let's check out some of the common pet policies of hotels:
Pet Fee – Most hotels would charge a pet fee if you want to bring your furry friends with you. You have to ask if the fee is already included or if you have to pay it separately. If you need to pay it separately, do you have to pay per pet or you are paying for the whole duration of your stay?
Weight of the Pets – Some hotels in San Francisco only allow pets with a specific weight. You can see this in their pet policies so you have to check carefully. Usually, hotels allow pets with a weight of 75 lbs. or below. There are stricter hotels that only allow a pet weighing 50 lbs. or less.
Number of Pets – Some hotels allow you to bring any number of pets. However, most hotels in San Francisco only allow up to 2 pets. This policy is made to make sure that other people in the hotel can also enjoy themselves without being disturbed by pets.
Type of Pet – Take note that most hotels only allow cats and dogs on their premises. Exotic pets are not usually allowed unless they are well-behaved. If you have a different pet, it's better to ask customer service before you book a room.
Leaving your pets in the Room – Some hotels will not allow you to leave your pets in your room unattended. However, some hotels allow this as long as they are leashed or they are placed inside their pet carrier.
Conclusion
These are only some of the tips and tricks that you can follow if you want to make sure that you are booking a room from a pet-friendly hotel in San Francisco. For a stress-free vacation in San Francisco, always check the pet policies of the hotel so you won't have to deal with a lot of problems during your stay.