Africa is jam-packed with adventures for tourists and adrenaline-seekers alike. From the mountains of the Congo to the rivers of the Zambezi, there is so much to do it can be hard to decide where to start.
If you are looking for an adventure, pack your hiking boots, SMOK, and water bottle; here are only a few of the most exciting adventures and activities across Africa.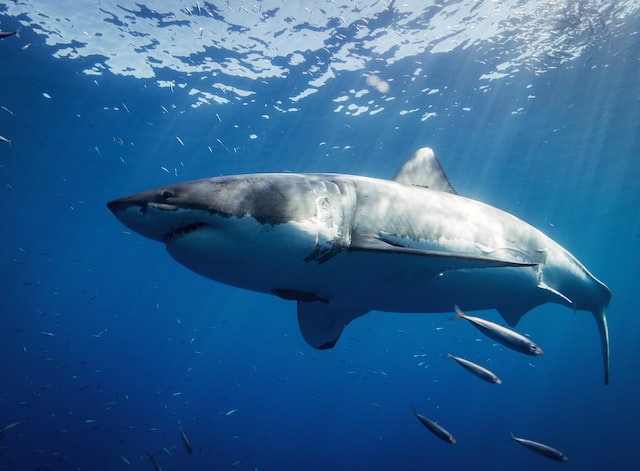 South Africa
South Africa is popular with all kinds of tourists due to its vast culture, incredible scenery, and the variety of activities to choose from.
National Parks
South Africa is famous for its national parks, and the Kruger National Park is easily the most well-known one. Thousands of miles of bush and wilderness are packed with wild animals ranging from the smallest antelope to the biggest elephants and lions.
You can take game drives, nighttime walks, and hikes across the park to explore and see the animals up close and in their natural habitats.
Great White Sharks
Along the South African coast, there are multiple spots where you can go cage diving with enormous and incredible great white sharks. The sea creatures feed and live off the coasts for most of the year, allowing you to see them closer than you have ever before.
If shark cage diving isn't for you, you can go shark spotting. There are many operators along the coast that can take you out to sea when they are hunting or feeding, giving you a raw and rarely-seen experience from the comfort of a boat.
Skydiving
What better way to see the beautiful scenery of South Africa than from the air? Across the Western Cape, there are multiple companies that will take you skydiving and let you see and experience some of the most beautiful sights the area has to offer.
Victoria Falls
Found along the border between Zimbabwe and Zambia, Victoria Falls and the Zambezi are perfect for the amateur adventurer. You can go bungee jumping, white river rafting, hiking, and sightseeing.
White River Rafting
The Zambezi River is one of the most beautiful rivers on the continent and is also home to some of the best and biggest rapids. A tour guide can join you on a rafting adventure that will not only be one of the toughest workouts you've ever done but will get your blood going too.
Bungee Jumping
With a couple of high bridges surrounding the falls, it is no surprise that bungee jumping is on the list of things you have to do. There are no other experiences like it, and being surrounded by the beautiful wilderness is the cherry on top.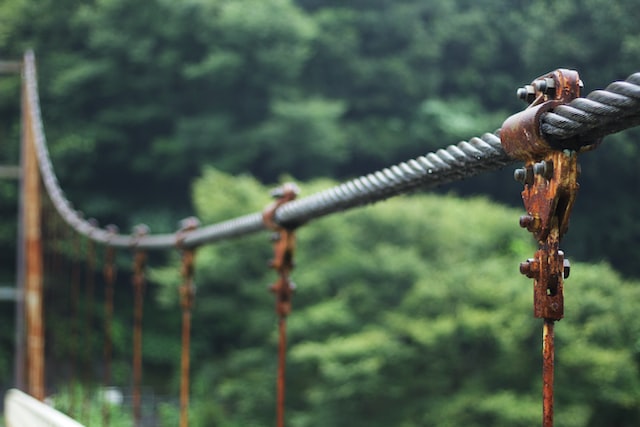 Namibia
Namibia is so much more than expansive desert and wild beaches. It is packed with things to do for people of all ages, and the extremes of the country will almost make you feel like you are on a different planet.
Sandboarding
The famous Namibian sand dunes are perfect for sandboarding. They can be found across the coast and are more than high enough to ensure an exhilarating and unforgettable ride. Several smaller dunes are perfect for beginners to learn.
Off-Road Trails
If you want an off-road adventure like no other, then Namibia is the place to do it. There are dozens, if not hundreds, of different trails and roads to take to see the natural beauty of the country. Be prepared, though; you will need a truck or off-road vehicle if you want to get anywhere; a regular car just won't do.
Rwanda
If you want to go off the beaten track and to a relatively less popular country, then Rwanda should be at the top of your list. Not only is it one of the most beautiful countries in the world, but it is also quickly transforming into a tourist hotspot.
Gorilla Trails
Rwanda is arguably most famous for its wild mountain gorilla population. The Virunga Mountains are spread across the border of Rwanda with Uganda and the DRC and is home to over 600 mountain gorillas.
While there is nowhere nearby to stay, tourists have to embark on a long trek and hike to get to the home of the gorillas. More often than not, you will be met with their howls, and the expert guides can get you as close as possible to them.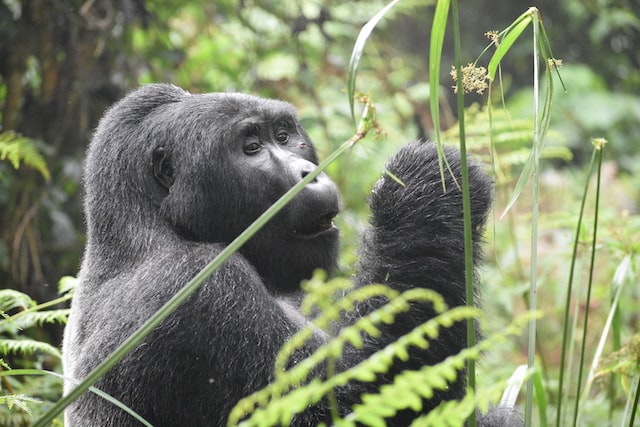 Tanzania
If you are visiting Tanzania or Central Africa, you will be able to experience a mixture of adventure activities, wildlife, amazing people, and of course, stunning scenery. However, the main draw has to be Mount Kilimanjaro.
Mount Kilimanjaro
Mount Kilimanjaro is the tallest mountain in Africa and is one of the best to scale if you are a keen climber. It offers visitors amazing sights of the surrounding bush and sometimes allows you to spot massive herds of animals from afar.
Botswana
Botswana offers many of the same things its neighboring countries have, except one thing, the world-famous Chobe National Park.
Chobe National Park
The Chobe National Park is packed with almost every animal you would expect to see in Africa. The park is famed for having a large population of lions and elephants, as well as other members of the famous Big 5.