White sand fills the shoreline and the beach stretches for miles. The ocean is as blue as blue can be—so clear that when you're waist deep in water and you peer down at your feet, you can still see your toes curl into the sandy bottom. The untouched and uncluttered shoreline offered a haven for colourful fish and small stingrays to swim and coexist peacefully amongst the swimmers. This is Turks and Caicos.
Located in the Caribbean, this group of islands is known for its stunningly blue waters, white sandy beaches, and a plethora of outdoor activities. Whether you're a beach-craving, relaxation lover or an adventure seeker, Turks and Caicos has something to offer.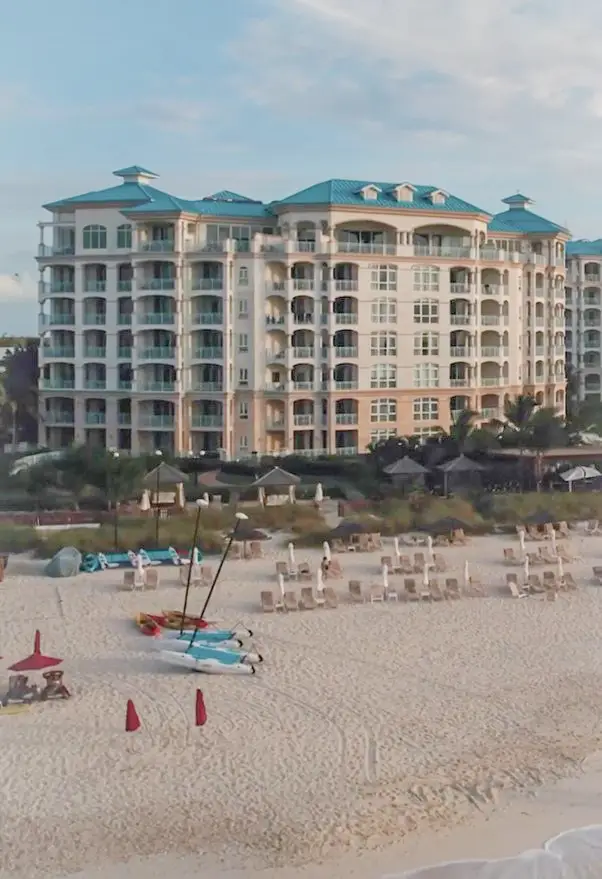 Checking into Seven Stars Resort, a luxury hotel located in the heart of Grace Bay, Providenciales, the stunning grounds served as my basecamp for my Turks and Caicos adventure. Featuring spacious and elegant suites with views of the turquoise waters, as well as a wide range of amenities, including an infinity pool, fitness centre, tennis court, spa, and restaurants, this hotel was the perfect oasis for me to begin my week of explorations, seeking out the wild side of Turks and Caicos. Right on the property, a wide range of activities were available, including water sports like sailing, kayaking, beach volleyball, and yoga classes—a great way to get my feet wet with outdoor adventure.
Jet Skiing Excursion to La Famille Shipwreck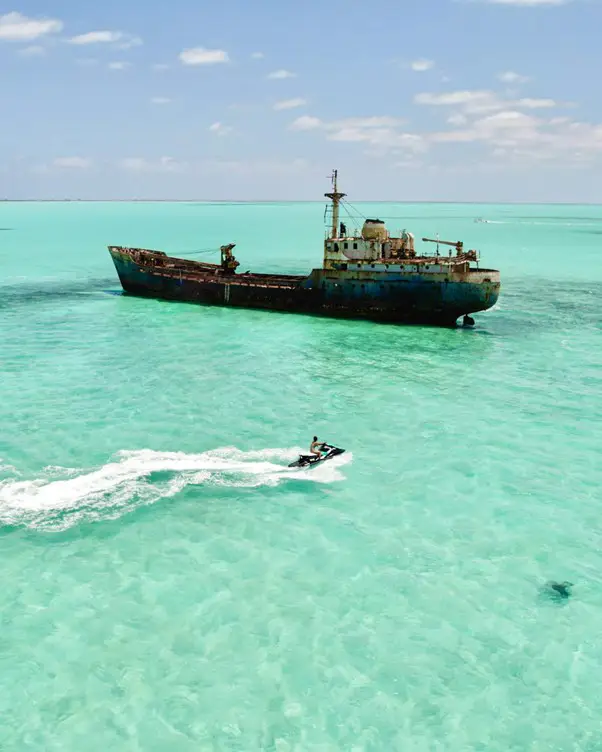 Jet skiing to La Famille Shipwreck was easily one of my favourite excursions. Anyone who has ever dreamed of exploring shipwrecks or being a pirate, this one's for you! Combining the thrill of high-speed watercraft with the intrigue of exploring a historic wreck, this adrenaline-pumping adventure also serves up immaculate views of the island's coastline as you jet towards the shipwreck, located in the shallow waters of the Princess Alexandra National Park.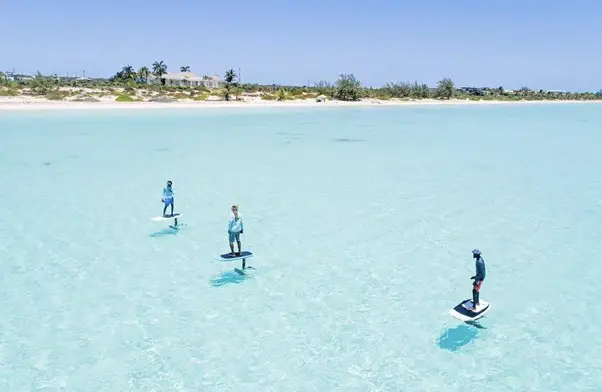 EFoil, short for Electric Hydrofoil, is an electric powered motorised surfboard, which allows riders to fly above the water. For those who need some lessons, Fly TCI is partnered with Surf TCI to bring you expert instructors with tried and true techniques that will have you up and surfing in no time.
Turks and Caicos' pristine waters and consistent trade winds make it an ideal location for kiteboarding. Combining the thrill of surfing with the airborne rush of paragliding, Kiteboarding has become a favourite on the islands. With many shallow areas and flat waters, Providenciales is a great place for beginners to take lessons and learn, while Long Bay is frequented by the more advanced kiteboarders.
Kayaking & Sailing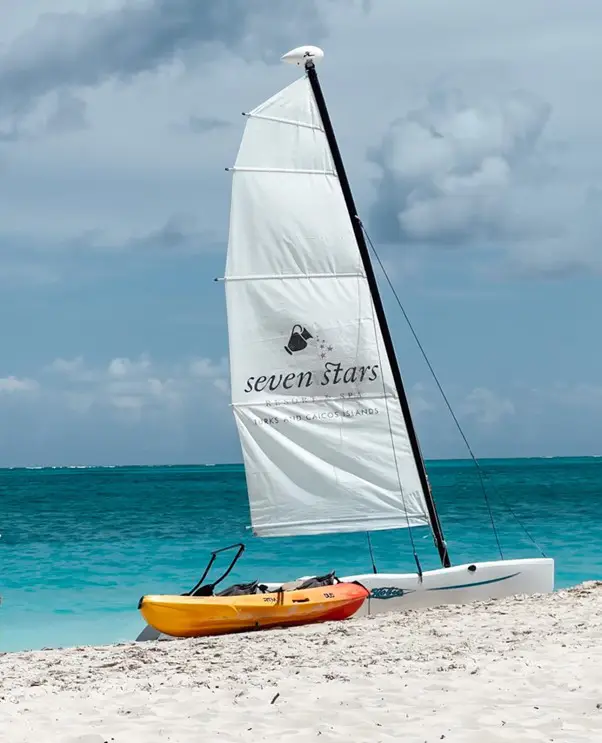 Kayaking is a great way to explore the mangroves, lagoons, creeks and coastline of the islands. With Seven Stars Resort offering kayaks and sailboats right on Grace Bay Beach, it was easy to get out on the water and explore one of the most renowned beaches in the world. Off resort, the Little Water Cay, also known as Iguana Island, is an excellent location to take in the diverse ecosystem and spot iguanas and unique birdlife.
Scuba Diving
The Turks and Caicos Islands are home to one of the most extensive coral reef systems in the world, making it a haven for divers. With plenty of diving sites to choose from, divers from all over the world come to explore the underwater world. One of the favourites has proven to be the wall diving off Grand Turk. This particularly famous spot allows you to dive down a steep underwater cliff and see a wide variety of marine life, including sea turtles, stingrays, and sharks.
Snorkelling
Snorkelling is an excellent way to explore the colourful coral reefs. Rent equipment and head to one of the many snorkelling sites like Smith's Reef, Coral Gardens, or Bight Reef. These sites are perfect for spotting a variety of tropical fish, sea turtles, and other marine creatures.