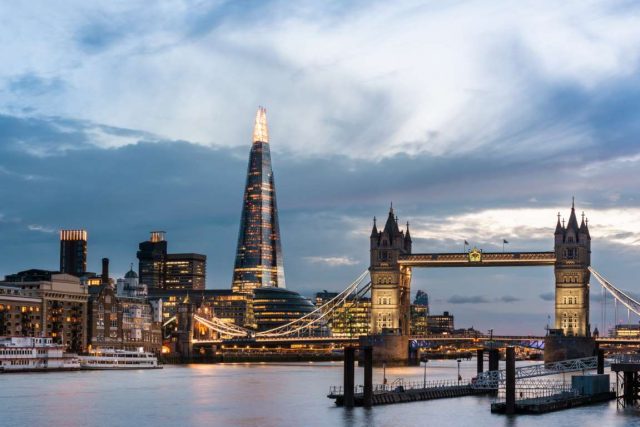 Shangri-La Hotel, At The Shard, London has extended its partnership with private theater service 'Revels in Hand' to offer a number of intimate plays to resident and non-resident guests of the hotel through to October 3, 2019. Set in London's highest luxury hotel suites, the exciting 'Theatre In The Clouds' experience is the world's most exclusive form of theatrical escapism and received rave reviews from hotel guests and attendees during their initial run in late 2018. In addition to the schedule of Theatre in the Cloud evenings, guests can also choose to book private events through the hotel for family, friends, or even small business gatherings.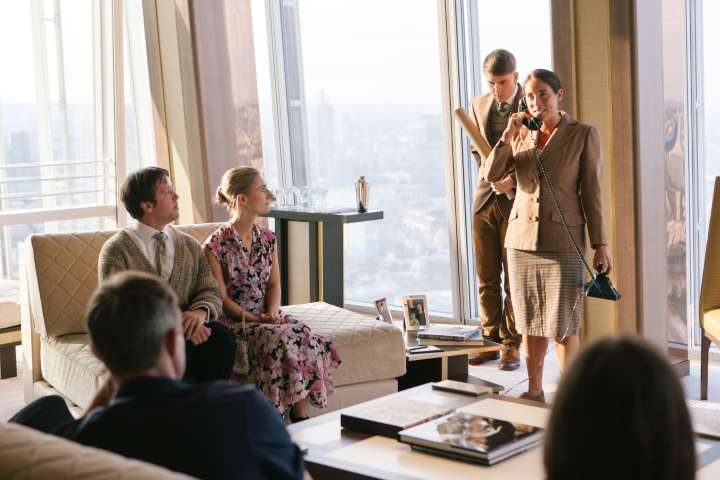 Revels In Hand is the brainchild of Melanie Fullbrook, Freddie Hutchins and Lucy Eaton – three actors who met at Cambridge University and are passionate about reviving the lost leisure of theater done intimately. Harking back to the aristocratic nature of the arts, their bespoke theater company will be performing plays in a luxury signature suite at Shangri-La Hotel, At The Shard, London that include a theatrical double bill by Noël Coward, to a loveable comedy by John Van Druten called Voice of the Turtle.
Seated less than a meter away from the stage, the audience is invited to enjoy each play from a rare personal distance, close enough to see the laughter lines on the cast's faces. Such intimate gatherings were common in Shakespearean times when inviting actors to one's home for a private performance was the thing to do; a pastime well-loved by the aristocracy and royalty. Revels in Hand updates the experience to create a brand-new luxury offering: theater in its purest form.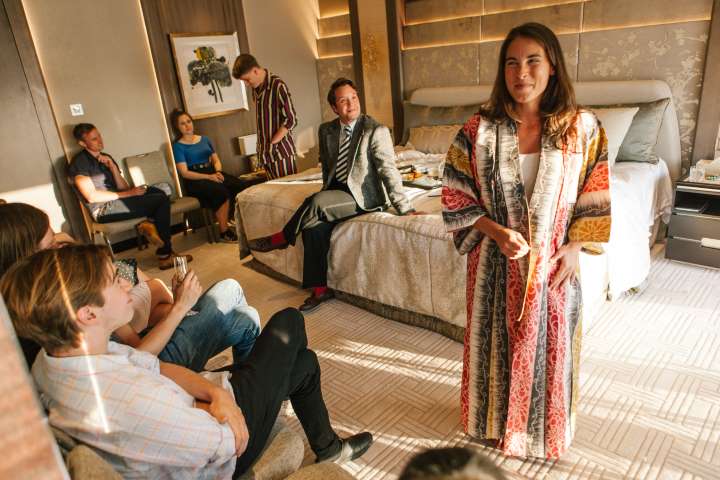 The highest luxury suites in London set the stage for a night to remember. Complete with marble clad bathrooms and heated floors, the signature suites are some of the most spacious in the city. Interiors are sleek and sophisticated, blending marble, silk and light wood to create a refined and elegant atmosphere. The floor-to-ceiling windows showcase sweeping panoramic views of some of London's most famous landmarks, from Big Ben and St. Paul's Cathedral, to Tower Bridge and the Tower of London.
Tickets are priced in two tiers for the 'Theatre In The Clouds' experience. A 'show only' fee of £95 (about US $134) per person, and the show inclusive of an overnight stay in a beautiful room or suite starting from £585 (about US $764) based on two people sharing. Both ticket prices include two glasses of Champagne and a fine selection of canapés served by Shangri-La's warm and welcoming team. For private events, pricing starts at £9,000 (about US $11,743) including the suite, the performance followed by a meet and mingle with the actors, and food and beverage.
Revels in Hand is an off-shoot of established theater company Go People. On a mission to bring joy to theater lovers around the world, the highly commended Go People crafts theater performances that are driven by the simple desire to entertain. Previous productions include Daisy Pulls it Off at Park Theatre starring Pauline McLynn and Shobna Gulati and A Midsummer Night's Dream at Southwark Playhousestarring Freddie Fox and award-winning actress Maddy Hill. Revels in Hand brings the unique brand of Go People escapism into the most intimate of settings: whether in your home, your garden or your yacht,the bespoke theater company offers West End quality specifically chosen to fit your individual space.
PERFORMANCES AT SHANGRI-LA HOTEL, AT THE SHARD, LONDON
Dates of the plays being performed in a signature suite at Shangri-La Hotel, At The Shard, London available to book are as follows.
Thursday, 21st February 2019 – Hands Across The Sea and Ways and Means, a Noël Coward Double Bill – theatrical comedy
Thursday, 14th March 2019 – Voice of the Turtle (springtime version) by John Van Druten – theatrical comedy
Thursday, 4th April 2019 – Hands Across The Sea and Ways and Means, a Noël Coward Double Bill – theatrical comedy
Thursday, 2nd May 2019 – Hands Across The Sea and Ways and Means, a Noël Coward Double Bill – theatrical comedy
Thursday, 6th June 2019 – Voice of the Turtle (springtime version) by John Van Druten – theatrical comedy
Thursday, 4th July 2019 – Hands Across The Sea and Ways and Means, a Noël Coward Double Bill – theatrical comedy
Thursday, 1st August 2019 – Bell, Book and Candle by John Van Druten – theatrical comedy
Thursday, 5th September 2019 – Bell, Book and Candle by John Van Druten – theatrical comedy
Thursday, 3rd October 2019 – Bell, Book and Candle by John Van Druten – theatrical comedy
Show and hotel package: http://www.shangri-la.com/london/shangrila/rooms-suites/offers/details/theatre-in-the-clouds/