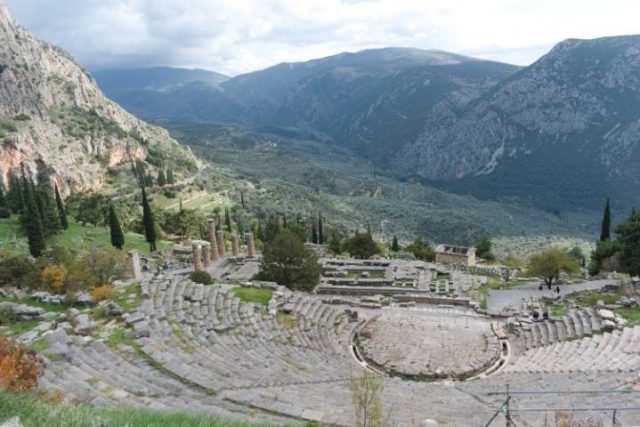 Do you plan on visiting Greece on your next vacation but have absolutely no idea what you can do when you get there? are you looking for holiday destinations and have considered Greece but want to know ore about what you can do there before you book any flights?
Greece has long been one of the favourite places to travel for people who are looking for something different. Greece is filled to the brim with rich history, and an exquisite culture. It is a hidden gem, since is it not a mainstream travel destination, and not too many people tend to go there for their summer vacation.
When visiting Greece, there are so many different things that you should try out, that the choices can become overwhelming and you won't know which to choose, especially if you don't have time to do them all. If you don't know where to travel to next and you were thinking about going to Greece but are not sure what to do there, here are a few things you can try.
Stay in a villa in Mykonos
Mykonos is one of the most popular places that one can visit in Greece, so why not make your stay that much better by staying in one of the most beautiful Villas in the city. There are so many different villas to choose from which all offer different amenities from private pools, personal spas, incredible views, and delicious meals. Some of the best villas can be found in Mykonos' Panormos area. Most villa comes with a fully equipped kitchen so that you can even make your own food form what you have bought at the local markets. Most of these villas sleep anywhere from 4 to 18 guests, depending on the size of the villa, but there is no doubt that there is something for everyone.
See the Delphi
The Delphi is said to be one of the top and most popular attractions in all of Greece and it well known as a world heritage site. Here you will find fascinating ancient ruins, temples, and big stadiums, and a beautiful theatre along with the ancient ruins. It is located approximately 180 kilometres from Athens which makes it a great place to visit if you are looking to make a day out of an activity and just want to get out of the city life for a minute.
Take photos of Hephaestus Temple
Located in the beautiful Athens, you will find one of the most incredible temples that Greece has to offer, Hephaestus Temple. This temple is said to be dedicated to the god Hephaestus, the god of fire as well as to Athena the Goddess of ancient crafts. This temple is incredibly old, dating all the way back to 450 B. this temple is known for having massive columns and beautiful marble decorations.
Admire Ancient Corinth
It is said that one of the most incredible engineering obstructions that Greece managed to overcome was that of the Corinth Canal. This calas is said to have taken centuries to build to completion and today is now a canal that spans six kilometres and is dug into a section of rick that has walls now towering roughly 90 meters above. This canal is still in full working order and you will be able to catch the odd ship here or there coming though is you happen to be in the right place at the right time.
You can eve go bungee jumping here, if you are one who is not too afraid of heights and willing to take the risk.
Swim at Balos Beach
For those who enjoy just relaxing on the beach, to those who are full of energy and ready to surf, there is something for everyone here. Balos Beach is comprised of the most beautiful lagoons that make their ways to the oceans. It is said that the water here is so clear that you can even see all of the ocean life swimming around. If you don't have anything with you, you can rent out sun beds, parasols, and even have access to bars. This is said to be by far one of the prettiest swimming spots in all of Crete.